Are you a WordPress user who is looking to enhance your website and grow your users🧑‍💼? Then you should know about the newsletter plugins available that can enhance your experience as a WordPress user and also help you to get more user engagement.
Using the newsletter on your website you can grow your users by offering them upcoming articles, and blogs and also sending emails regarding sales and promotion. By using newsletters not only you can offer them information but also ask for feedback, building trust and loyalty.
In this blog post, we will share some great newsletter plugins for WordPress users. From free plugins like The Newsletter Plugin to paid ones like Jackmail and Mailster we'll tell you everything.
So get on to read our blog on Best Newsletter Plugins For WordPress and enhance your WordPress experience🙋.
List of Best Newsletter Plugins For WordPress in 2023
The Newsletter Plugin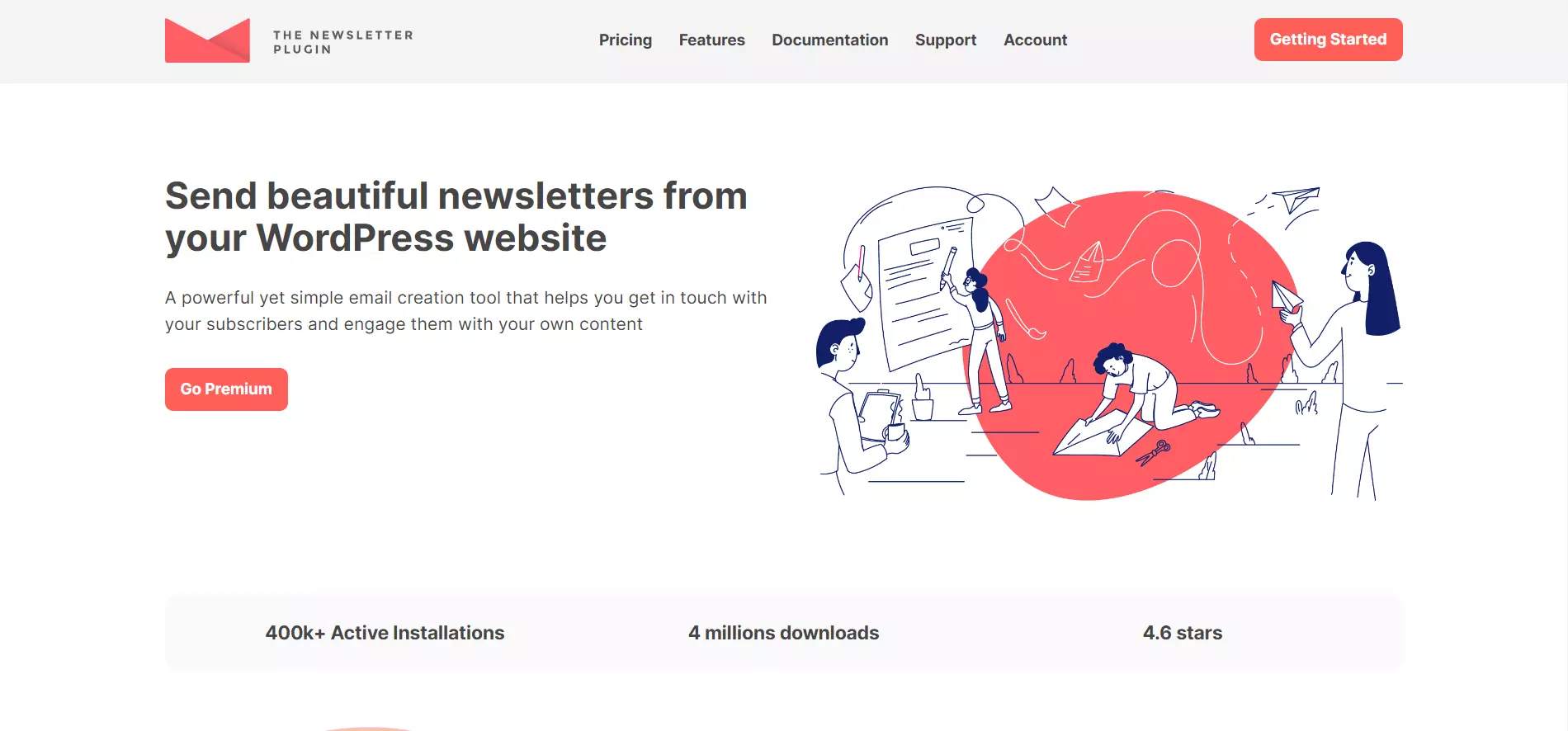 The Newsletter is one of the best freely available plugins for email marketing offering features like automating newsletters and tracking email performance Thereby growing the subscriptions list. Using The Newsletter Plugin allows you to customize your forms from the WordPress dashboard using its drag-and-drop feature.
The best thing to know about is that it offers unlimited emails and also it comes integrated with external mail delivery services like Sendgrid and Mailgun enabling us to quickly send newsletters. It comes with a free version for individuals as well as a premium for agencies costing 69$ and 269$ respectively.
JackMail


Jackmail is another amazing WordPress newsletter plugin that enables you to create responsive newsletter templates, manage emails and send emails, and that too without leaving your WordPress dashboard. Just like The Newsletter Plugin it also comes with its handy drag-and-drop feature. By using Jackmail you can send notifications about upcoming events and posts. You can even personalize the sender domain and
It comes with its own powerful SMTP and is also compatible with other third-party plugins such as Bloom and Ninja Forms.
With its analytics tool, you can examine everything ranging from the recipient's operating system to the browser used. You also get insights on the average reading time, link clicks, and email openings which help in taking the action required.
Mailpoet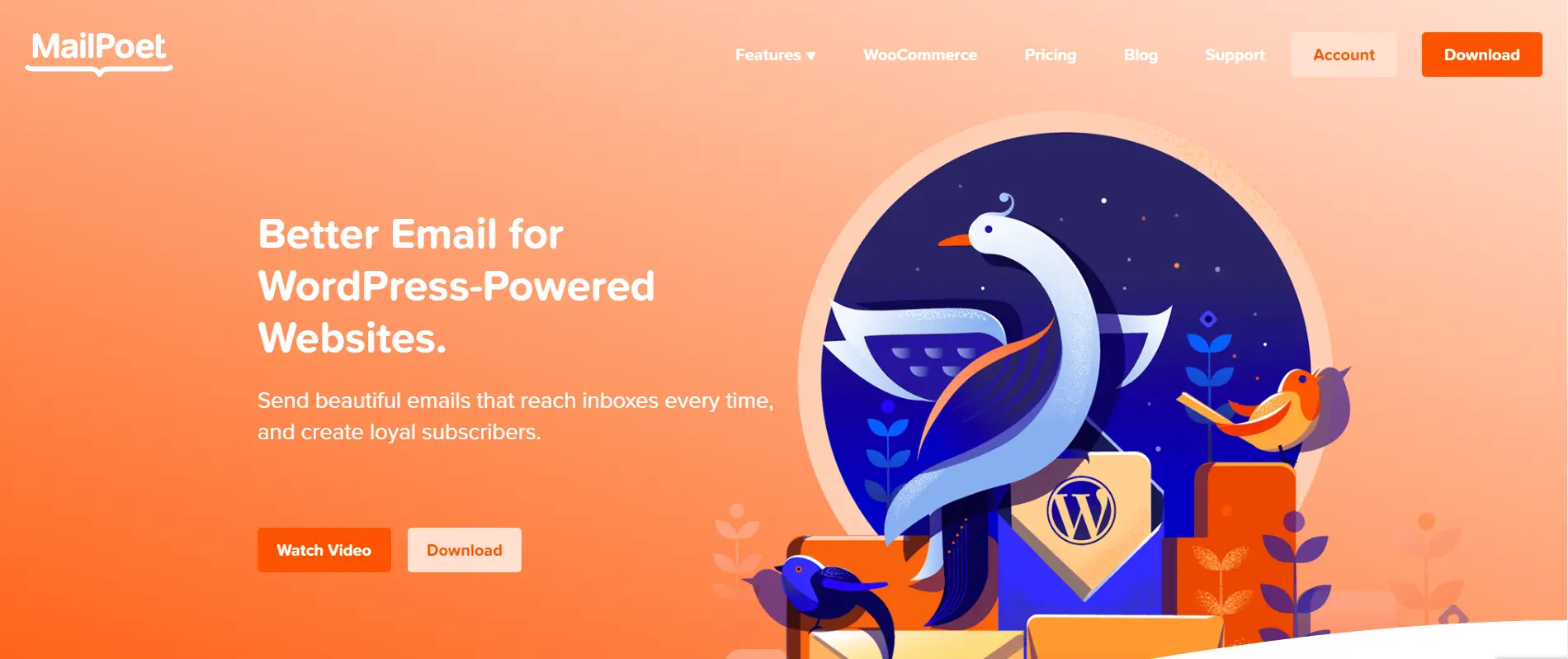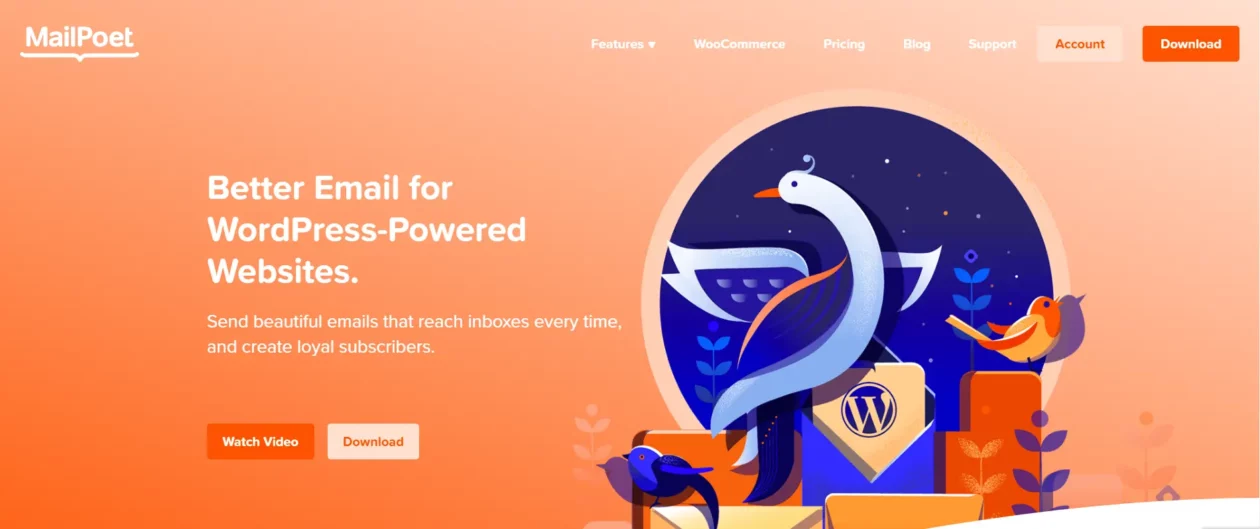 If you don't have much designing skills, then you can go for the Mailpoet plugin, this plugin offers you 50 premade newsletter templates. You just have to select the template, customize it and you are good to go, and that too without coding. You can also create your own designs, add media such as images, etc.
With Mailpoet's analytics tool, you can track your campaign performance. You get a report on the number of people who opened emails and link clicks. Using this data you can take the desired actions.
The best part about this plugin is that it comes with WooCommerce integration which is great for those who run an e-commerce website. You can encourage your user to repeat their purchases by adding a signup form at the end of the page.
It comes with free as well as paid plans. You can use the free version for up to 1,000 subscribers and if you want to create an extensive list you can go on with its paid plan at 15$ per month.
Sender


Are you looking for an easy-to-use, no-coding WordPress newsletter plugin that allows you to send emails to your audience without any effort🤷‍♂️? Then don't worry, Sender is there for you!
Sender WordPress plugin offers you features like premade and customizable newsletter plugins. Without its drag-and-drop editor, you can seamlessly edit the templates directly from the dashboard or you can also create your new templates from scratch using Sender.
It offers notable features like Popups, Embeddable forms, and Email automation which makes sending emails easier. It is also loaded with WooCommerce integration for those who are running an e-commerce website.
Keep track of your campaigns sent through Sender's detailed understandable report giving information regarding emails opened by users, click-on links, spam complaints, and users who unsubscribed. With Sender's analytics, analyze and plan your next marketing steps for the best results.
Sender comes with free as well as paid plans. The free plan is free to use for up to 2500 subscribers and the paid plan starts at 8$.
Mailster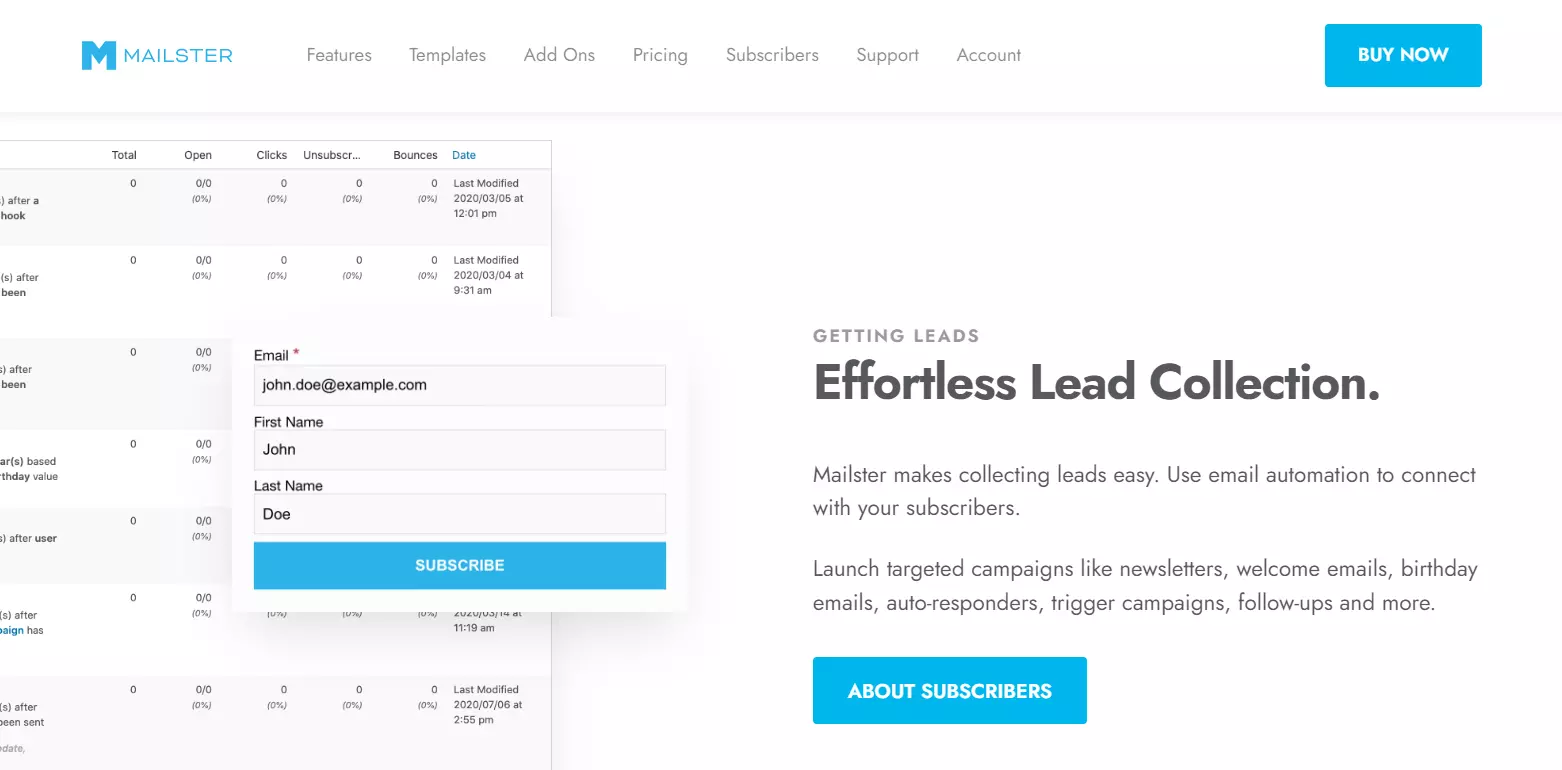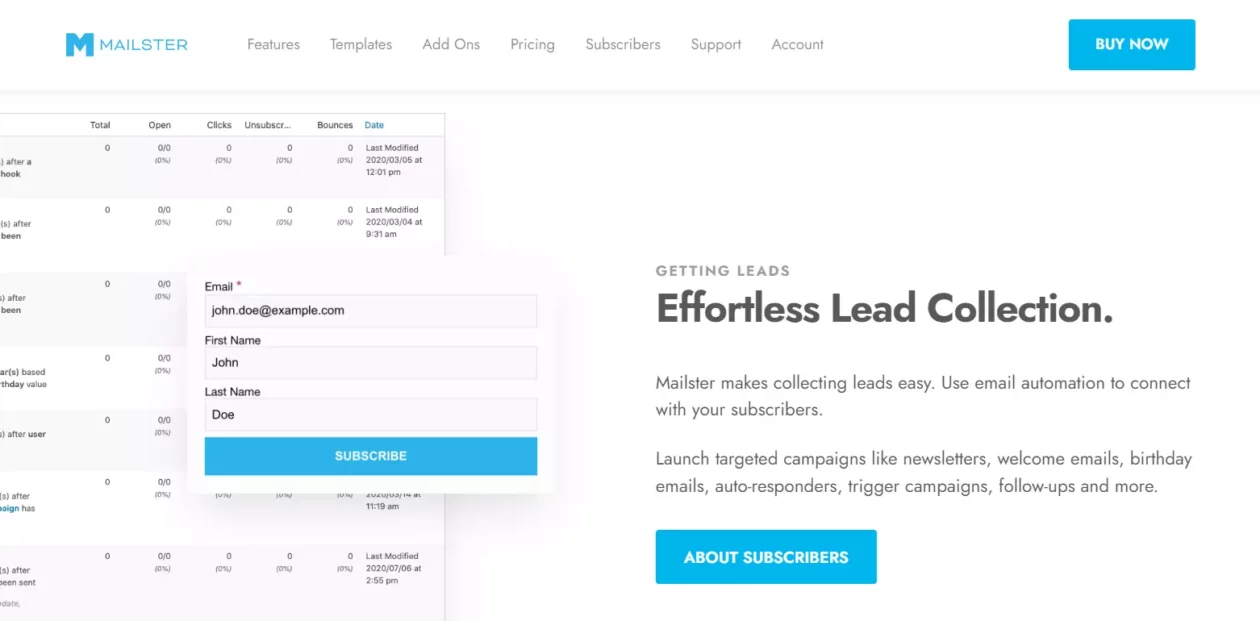 Mailster is one of the popular WordPress newsletter plugins that allows you to create and send newsletters quickly from your dashboard. It allows you to create awesome newsletter templates with its integration with Unsplash offering you more than a million stock images to create appealing newsletters.
With its real-time analytics feature, you can, not only track basic activities like email openings, link clicks, and unsubscriptions but also track individual subscriber's activities. Which helps you to know more about your subscriber and send him related newsletters.
It comes with its own SMTP and a built-in subscription Widget. You can buy a Mailster license at a price of 69$/license.
OptinMonster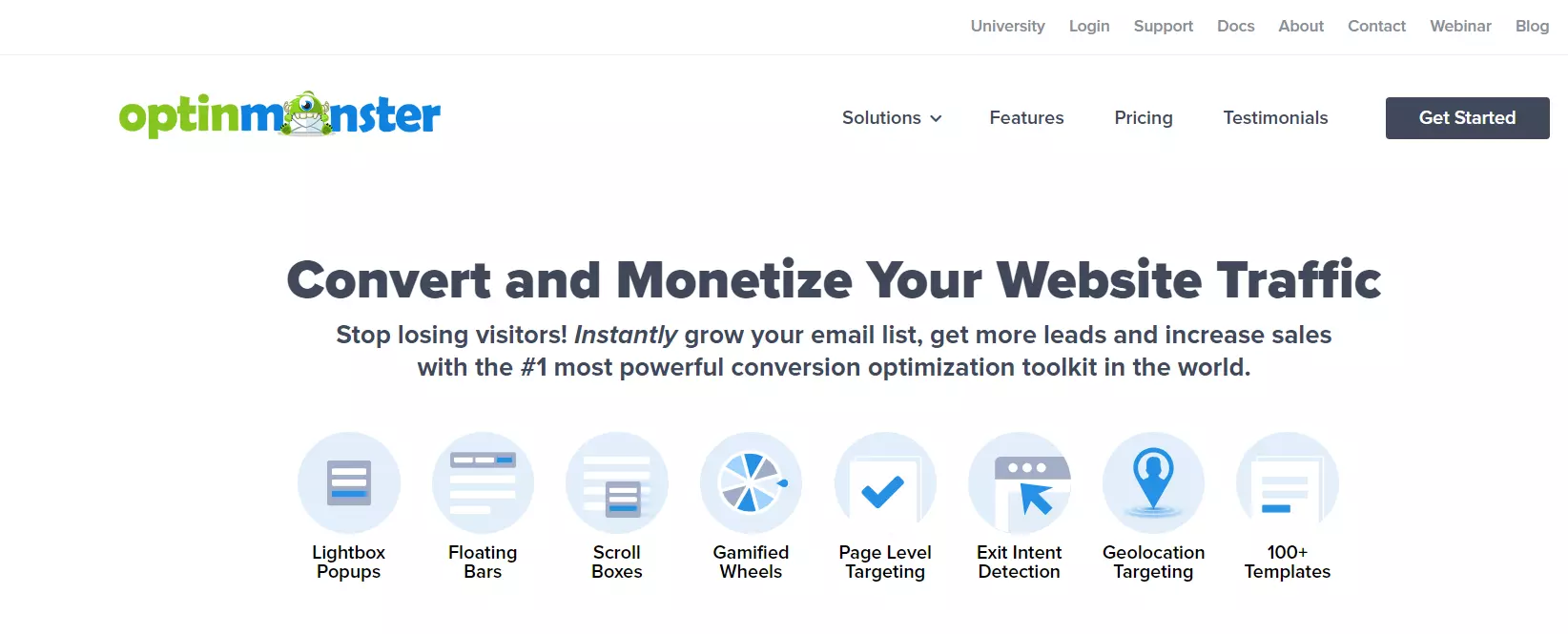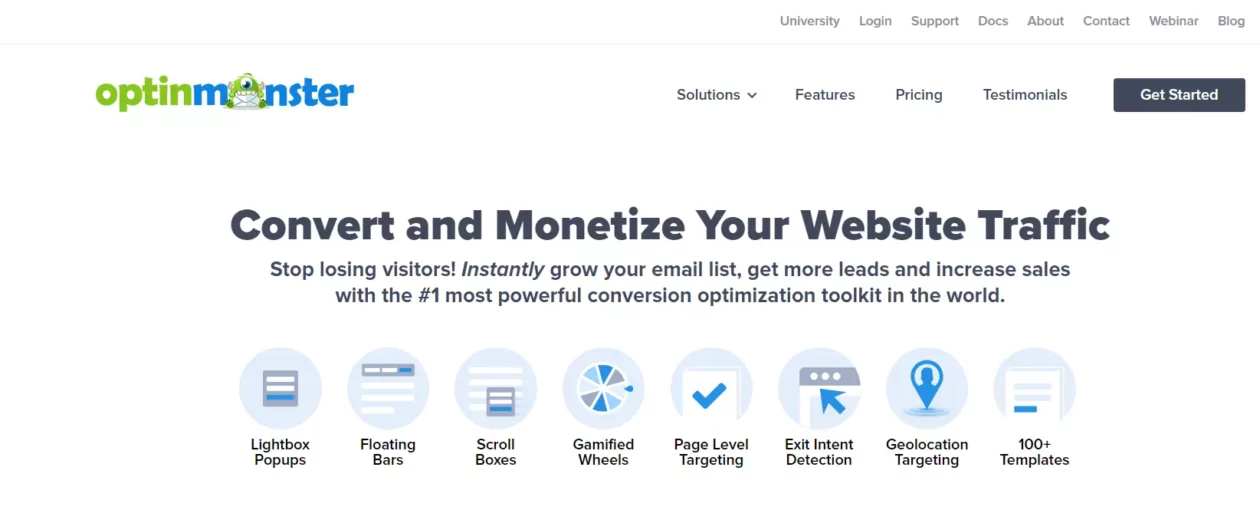 You will definitely love the OptinMonster if you are looking for an easy-to-use, beginner-friendly WordPress newsletter plugin. Optim Monster allows you to create awesome marketing popups that help you to get more subscribers.
The distinctive feature of OptinMonster is that it has its own subscriber management tool called Monster Leads which is helpful if you want to keep a backup of your subscribers. It supports a lot of other tools such as Brevo, Hubspot, Mailpoet, etc.
Icegram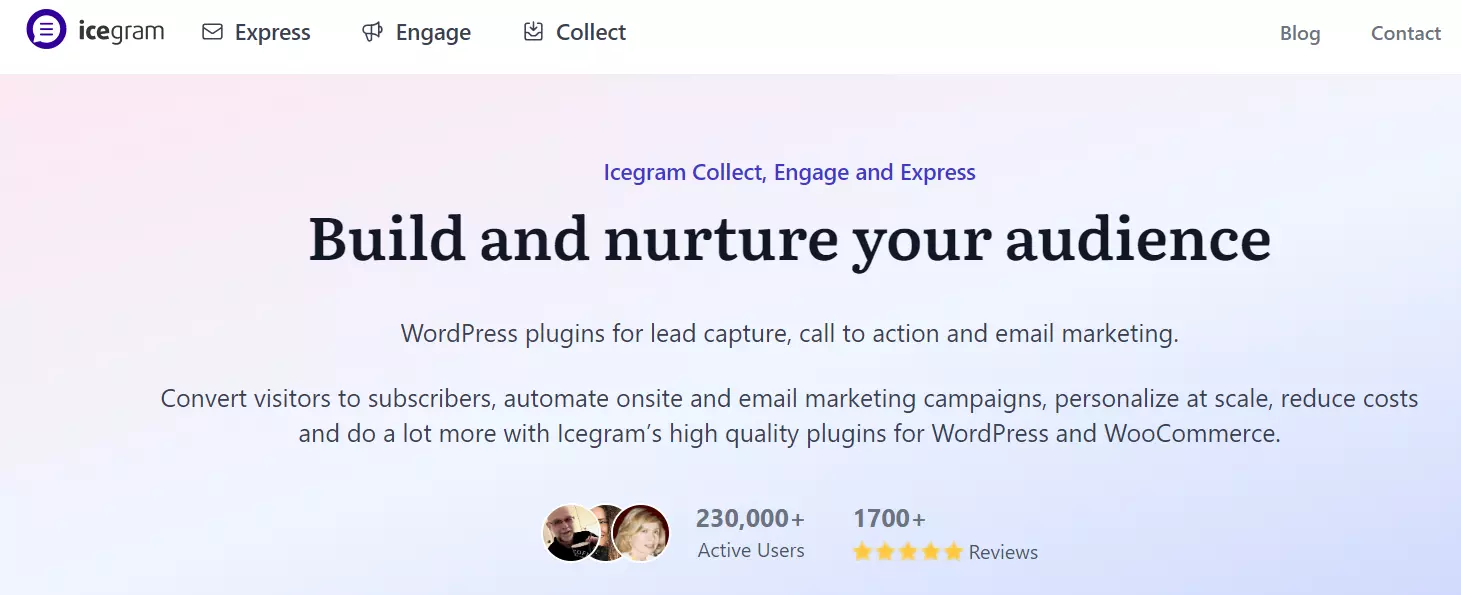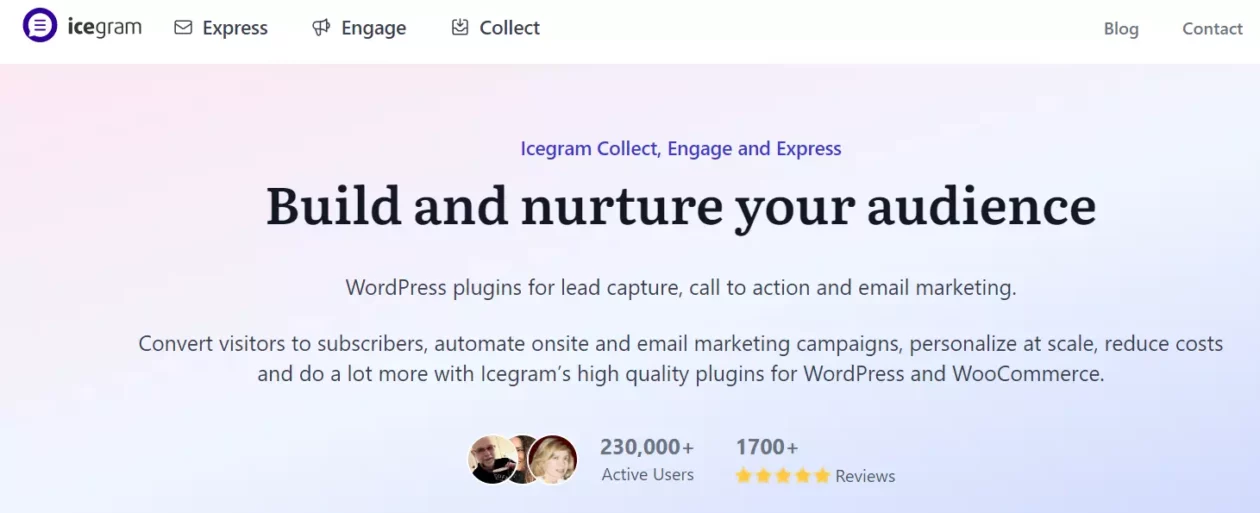 From collecting email addresses to sending emails, all you can do from your WordPress dashboard with Icegram Plugin. It comes with 50 pre-designed popup templates along with its email marketing tools like Lead Magnet, Opt-ins, and popups. With this at your disposal, you can convert visitors into website subscribers easily.
For advanced users, it offers CSS and javascript customization.
It is integrated with various email marketing platforms like Mailchimp, GetResponse, and Icegram Express.
Everest Forms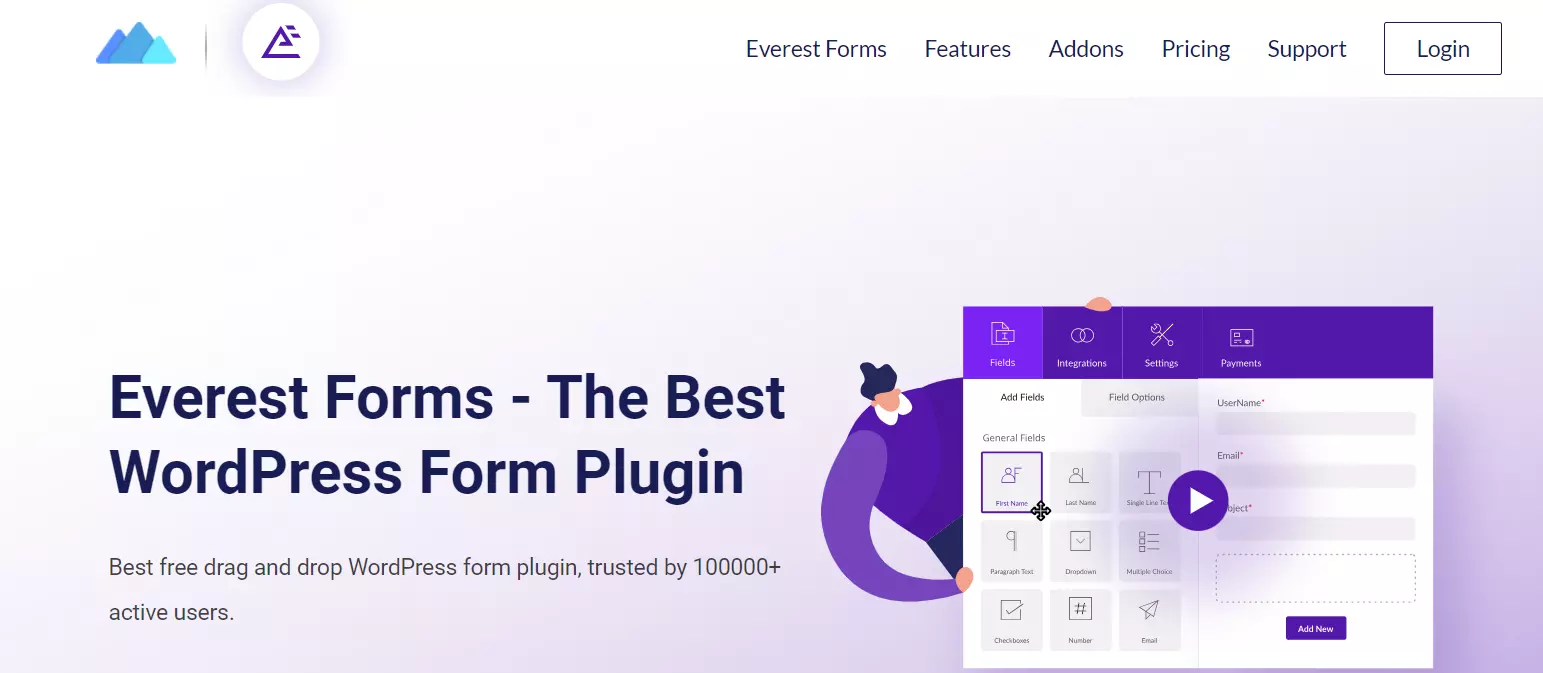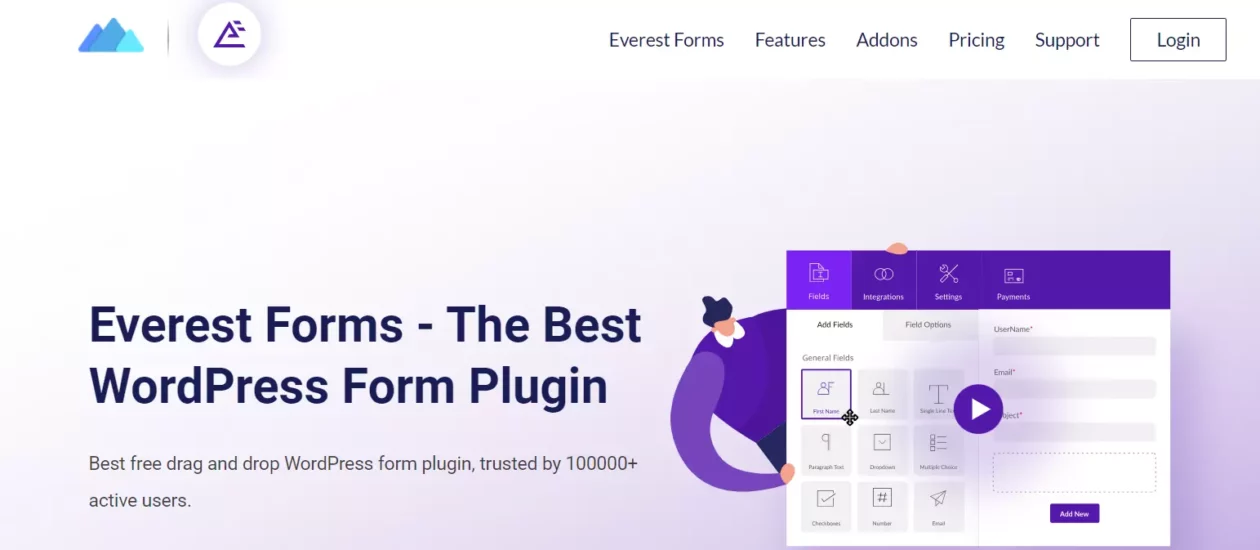 Everest Forms is an amazing newsletter plugin that comes with drag and drop form builder making form creation convenient and super easy. Just drag and drop elements and you are good to go!
Pre-designed templates are a lifesaver when you don't have much or no designing skills. It offers various pre-designed templates to create forms for various purposes.
Everest comes makes tasks like email marketing and payment collection easier with its integration with tools and services like Mailchimp, Paypal, ConvertKit, etc.
Send Press

Send Press newsletter plugin allows you to create and send great newsletters. With its easy-to-use, user-friendly interface, you can do everything very easily and quickly. Choose from the available pre-designed templates, and customize them according to your taste by adding images, changing the background, etc.
With its email tracking feature you can track who opened your email, click on the links, and Unsubscriptions.
The best part is that there is no limit to the no. of subscribers you can add. Thanks to its integration, which allows you to send newsletters to other third-party services.
AcyMailing


With AcyMailing, you can easily create newsletters with its drag-and-drop editor. You can add custom fields, insert blogs, and add social media icons which makes it easy even without knowledge of coding.
You can send unlimited emails, manage your subscriber list and get statistics of your newsletters. You can also add a subscription widget which will help you in growing your subscribers. With its tracking feature, you can keep track of emails sent, opening rate, bounce rate, click on links, and much more, so that you can adjust your marketing strategy accordingly.
FAQs:
Why do you need the newsletters plugins?
Newsletter plugins allow you to create and send newsletters directly from your WordPress dashboard making the complex task easier. Through these newsletter plugins, you can track your campaign's performance by tracking your emails sent, click on link, those who unsubscribed, and even the device and browser they are using. By sending newsletters, you can notify your user about your upcoming posts, blogs, and offers if you are running an e-commerce website.
How to choose the best newsletter plugin for your WordPress?
There are so many plugins available but what suits you would be best for you. While selecting a newsletter plugin you can keep the following things in mind.
👉Your traffic- if you have a small or medium user base then you can go for the free ones like The Newsletter Plugin whereas if you have higher requirements and huge user traffic then you should go for the paid ones like Mailster and Mailpoet which offers additional features.
👉You should always go for a plugin that is easy to use and provide features like email automation and has a reliable sending service.
👉Flexible customization.
👉Integration with third-party services and WooCommerce integration if you run an e-commerce website.
Which newsletter plugin is better, Free or Paid?
Free plugins are great as they offer features free of cost but Paid plugins offer some other add-on features which could enhance the website experience and help in growing the users.
How to install a newsletter plugin?
Follow the steps to install WordPress newsletter plugins.
👉Open your WordPress dashboard, click on Plugins
👉click on Add New. 
👉type in the newsletter plugin within the search field.
👉choose any newsletter plugin of your choice, and install it.
👉After the plugin has been installed, the Install Now button will change to Activate.
👉Activate it, and you are good to go.
How do newsletter plugins work on WordPress?
Newsletter plugins allow you to create Newsletters and subscription forms for your WordPress website. Using these plugins you can create amazing newsletters and also add subscription widgets on your WordPress page. Visitors who fill in their details in these forms will get subscribed and will be notified whenever you publish new posts, blogs, etc.
Over to You with the best Newsletter Plugins
So, here is the list of the best newsletter plugins for WordPress to choose from. Use any of the above-listed newsletter plugins and create an amazing newsletter experience for your users, so that you are surrounded by happy users.
Send popups, notifications, and email newsletters about your new posts, offers, events, etc. Keep a backup of your users, follow leads, and add a subscription option. Get a more loyal audience and grow your website!