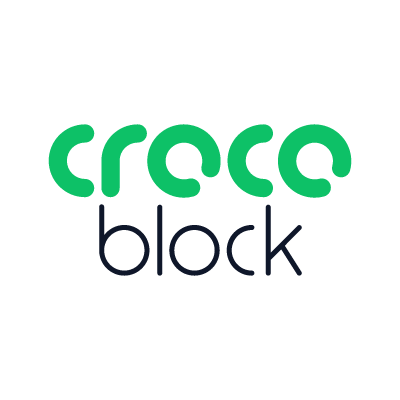 Crocoblock is a whole suite of plugins that allow you to perform incredible things with your website using Elementor. It provides excellent value and is suitable for both beginners and developers. It includes many extensions and a theme named Kava Pro that further enhances the capability of the Elementor page builder for WordPress. Crocoblock membership is required if you want to take your Elementor page creation experience to the next level.
Crocoblock is intended to be user-friendly and simple to set up, even for inexperienced users.
Crocoblock features a responsive design, which means your site will look fantastic on any device.
The suite of Innovative Plugins
Elegantly Designed Templates
WooCommerce Developer
Builder for Headers and Footers
Features a Kava theme
Integration with WooCommerce
Some templates need plugins to function.
Sometimes it's challenging to redesign templates.
Some plugins have performance problems.
Nowadays, there are several easy ways to build websites. Even though you've always enjoyed building pages with the popular front-end Elementor page builder, you now feel that it's lacking certain features. This implies that while page builders can spare you from a time-consuming process, your website still requires something else to appear polished.
There is a group of passionate WordPress developers and specialists who are obsessed with making high-end Elementor plugins to make life simpler for Elementor users. They saw how the Elementor user base was encountering design challenges and launched Crocoblock JetPlugins for Elementor. A WordPress toolkit that ensures you won't ever feel the need to venture out in quest of certain plugins and templates to support your project.
With the Crocoblock service, you will be able to promote your idea to the whole internet community. And if you're not sure what goes into creating a website with Crocoblock, Elementor's user-friendly interface will walk you through the process step by step👍.
If you create websites with Elementor, this article is for you. I'll be discussing the Crocoblock add-on package for Elementor in this review.
Let's start now👇.
What is CrocoBlock?
Crocoblock is a WordPress toolkit that will provide you access to several useful features, which can be utilized to create dynamic websites that are quick and beautiful. It enhances Elementor with several plugins and components that further evaluate your page development experience.
Your subscription to Crocoblock will give you access to many amazing components. You may utilize Crocoblock to get a ton of Elementor add-ons, a ton of sample sites and Elementor templates that are already developed, and a versatile multipurpose base theme called Kava Pro. You will have access to WooCommerce themes to start an online store as well as giant menus, theme blocks, and other features.
In addition to that, you will receive a collection of JetPlugins to enhance the Elementor page builder, a complete and potent tool that can be used to start projects of any complexity from scratch.
Crocoblock Overview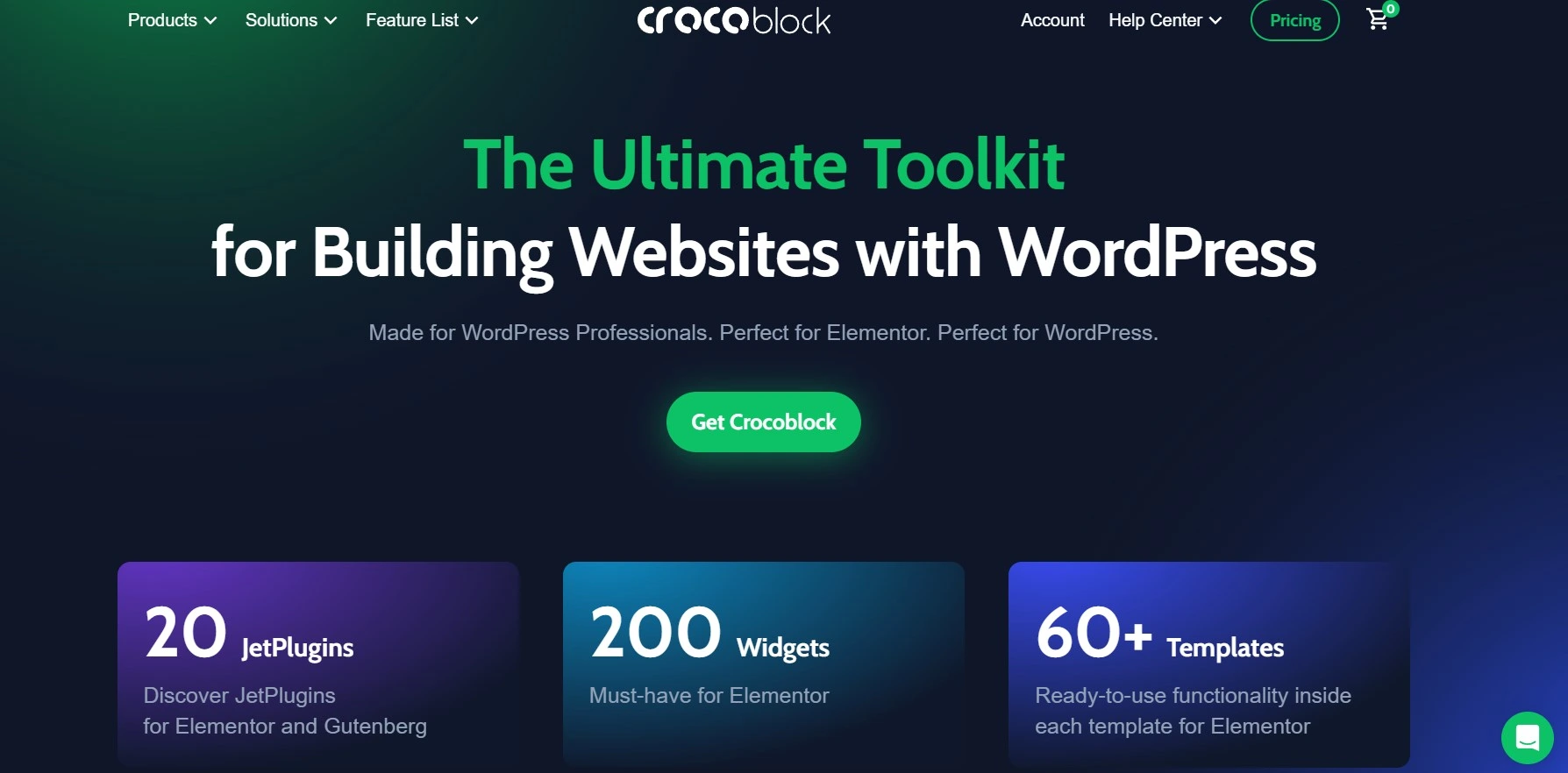 Crocoblock has thousands of sections and various ready-made pages for Elementor and Jet plugins covering any function. Some of them enable you to create a Mega Menu and organize it using a page builder and a plethora of widgets. The others allow you to develop and design archive, footer, header, and single-page templates. In addition, the membership service includes plugins for building tabs and accordion blocks, blog, and gloss graphics.
With the Crocoblock, there is no need to purchase all of the plugins separately. You don't even have to bother about the license agreement since Crocoblock is all-in-one🥳.
| | |
| --- | --- |
| Plugin Name | JetPlugins by Crocoblock |
| Plugin Author | Crocoblock |
| Best For | Web Designers, Agencies, Freelancers |
| Starting Price | $199 /year |
| Documentation | https://crocoblock.com/knowledge-base/ |
| Widgets | 150+ Widgets |
| Plugins | 20+ Jet plugins |
| Free Products by Crocoblock | Kava Theme, (JetFormBuilder, JetGrid Builder, JetStyleManager for Gutenberg), JetWooCommerce Widgets, Jet Content Widgets, JetSticky Widget, ADA Customizer, Contact Form 7 Layout Builder, WP Query Generator |
| Support | https://crocoblock.com/help-center/ |
What does Crocoblock offer inside it👁‍🗨?
Let's have a look at what you'll get if you buy the Crocoblock subscription package.

Crocoblock offers a set of tools for creating customized WordPress websites. It comes with drag-and-drop page builders, pre-made templates, an easy admin interface, custom form creation capabilities, and more. Crocoblock also allows you to rapidly and simply develop dynamic, adaptable websites.
It also has a library of extensions, plugins, and third-party integrations available. You may use the full JetPlugins suite, which includes modules like as Jet Elements, Jet Tabs, Jet Blog, JetReviews, JetWoobuilder, Jet Tricks, Jet Blocks, JetPopup, JetSmartFilters, JetProductGallery, JetSearch, JetCompareWishlist, and so on. These plugins extend the functionality of the Elementor page builder. And they are continuously adding new plugins and functionality to their old plugins.
Overall, Crocoblock provides over 20 JetPlugins, 200 widgets, and 60+ templates😍. So, if you love Elementor and utilize it in the majority of your projects, this subscription service will surely make you satisfied.
Crocoblock Jetplugins Installation
To install Crocoblock, visit the official page of Crocoblock and click on "Get Crocoblock". Choose a pricing package. Then click login after entering your credentials.
Your account page will open, to obtain the content of the pack, navigate to the downloads area which will have all your download purchase details and special offers available. Here you will find the Crocoblock installation wizard along with some extras at the bottom. Click on "Try now" and download the wizard to your file system.
In the block of purchase details, you will find all the information related to your membership like the License type, expiration date, and website installation. Copy the installation key from here and then proceed to the dashboard of your WordPress website.
Here, go to Plugins>Add new. Click on the upload plugin and drag the installation wizard here. Choose "install now" and then "activate."
You will see the welcome page of the Installation wizard from where you can do multiple things like-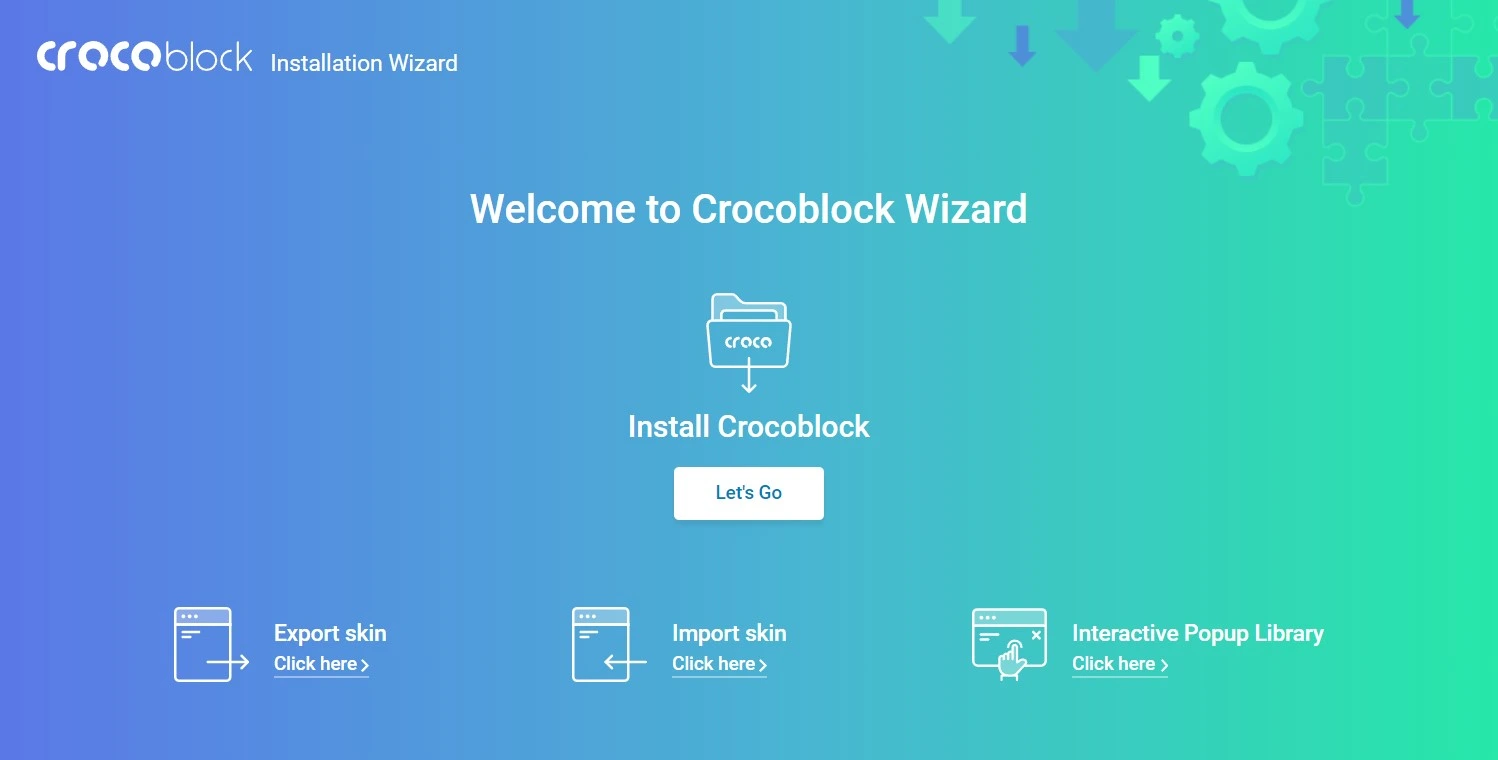 Export the skin that you have built with all the content and structure preserved to another website
Import the skin that has been previously exported using the Crocoblock wizard. Here, all the data that was included in the skin will be applied to your current website
Access and install an interactive popup library that is included in the all-inclusive yearly and lifetime subscription along with dynamic templates, design templates, and interactive popups.
Click on let's go to proceed with the installation. Enter your license key here and press get started.
According to the license you have purchased you will get to install the plugins included in that license set. From here, you can install all of them or choose the ones you need to add to your site. And press Continue.
Make sure you have Elementor installed for using all these Crocoblock plugins. All the plugins will then be activated and ready to use.
If you want to work with a plan different than what you are using then:
Visit the pricing page of Crocoblock on its official site. Scroll down to "Upgrade your existing plan"
Crocoblock Features
Crocoblock Magic Button
Crocoblock takes the Magic Button concept to a whole new level. The button allows you to access sections, pages, headers, and footers without having to import the template and submit it to the website.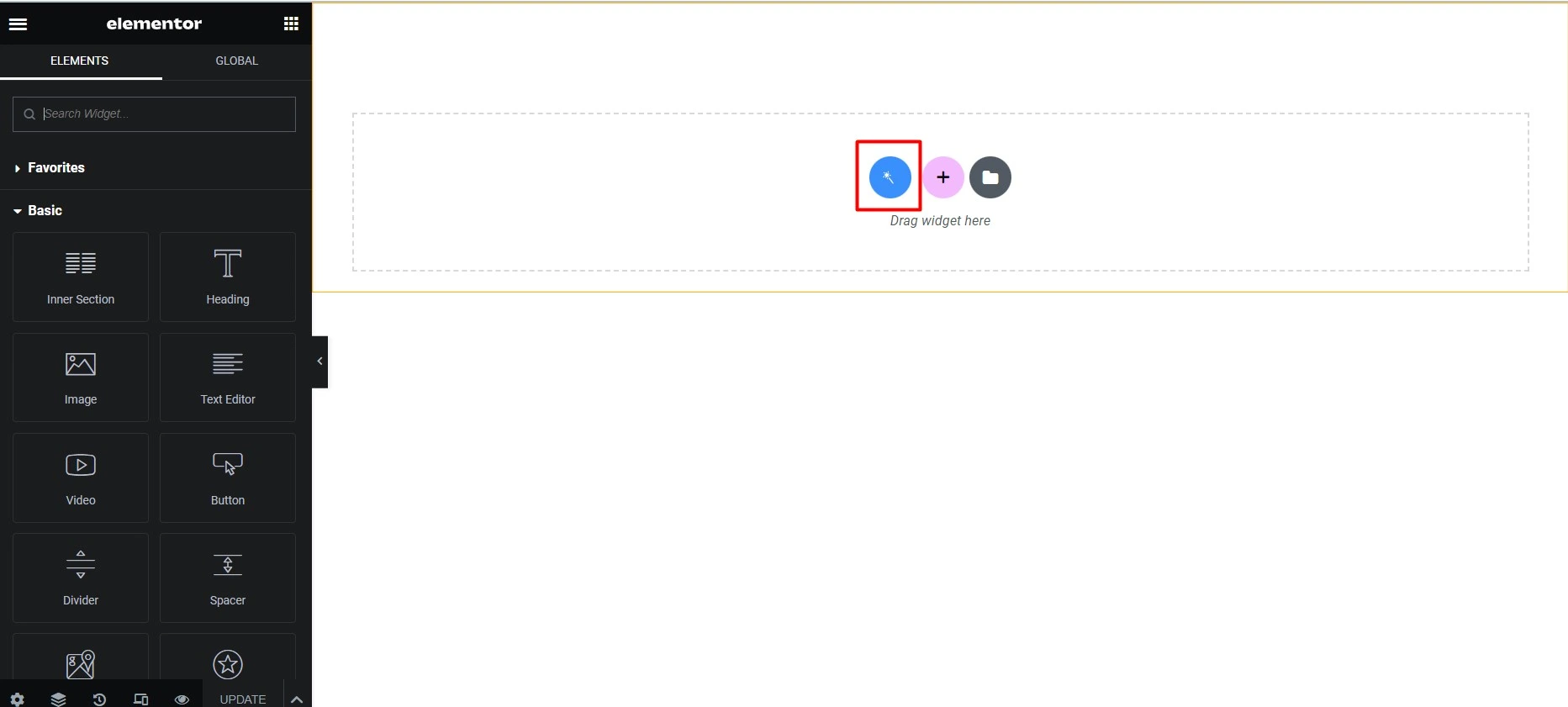 To gain access to the templates, simply launch Elementor Editor and click the Magic Button. You will discover a collection of exquisite sections, pages, archives, footers, headers, and single pages that have been carefully categorized and are ready for preview and use. To utilize one of the pages or sections, mouse over it and select the Insert option.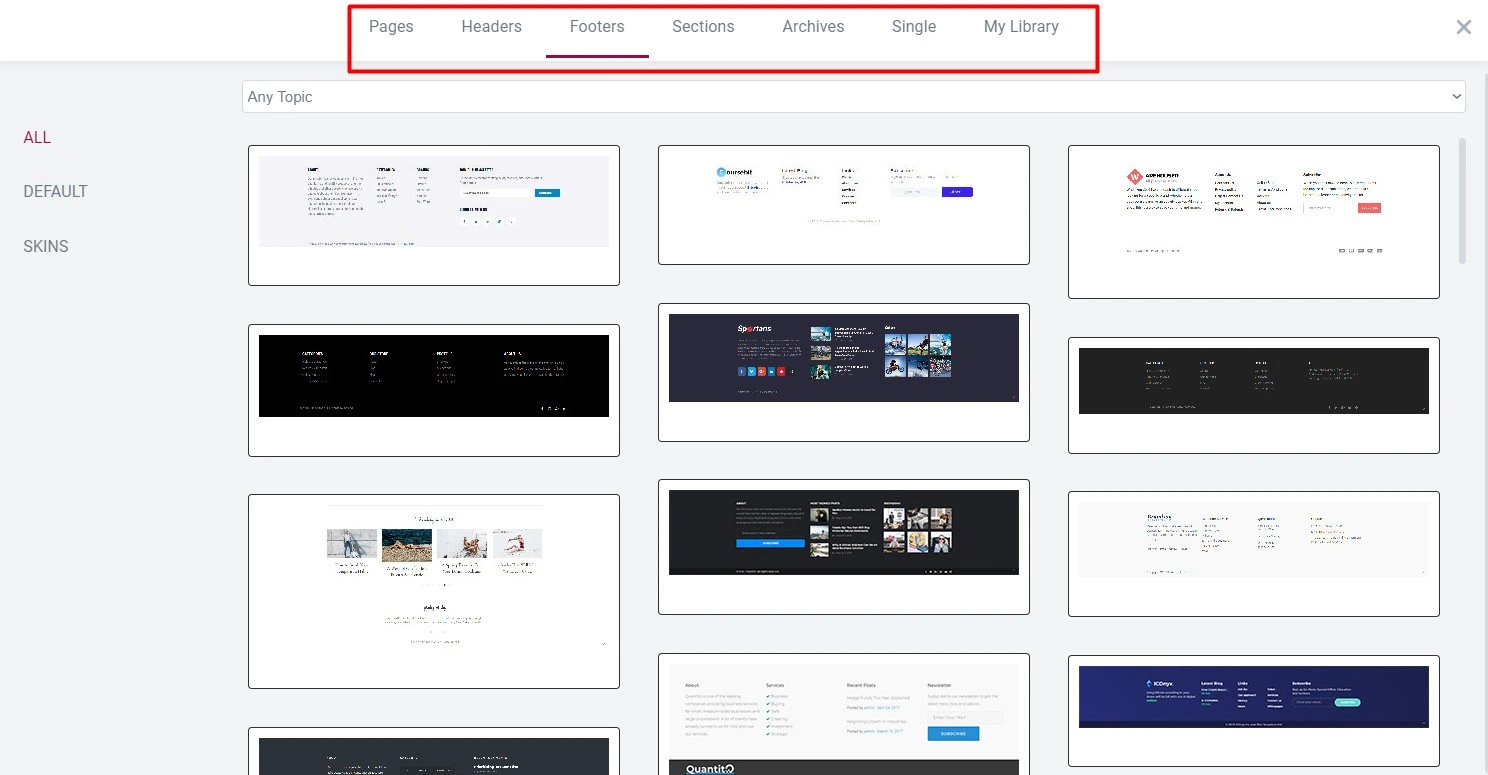 Crocoblock Skins
There are many different skins available on Crocoblock's Demos page, covering practically every potential topic from personal lifestyle to business and corporate. They exist as Elementor landing pages or as collections of pages that include Home, Contact, About, Portfolio, and many more pages for various purposes.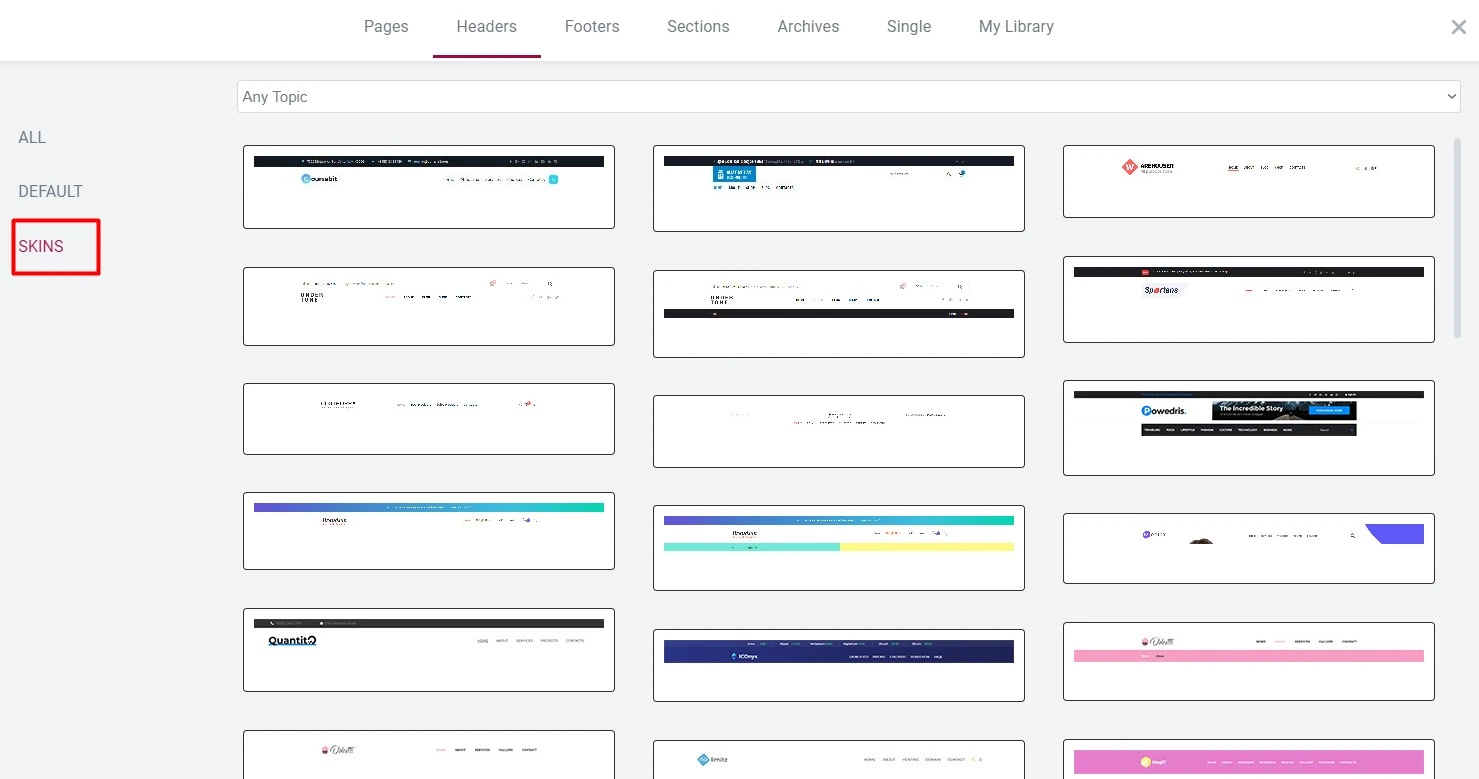 Install and enable the JetThemeCore add-on to gain access to the skins. Once engaged, a Crocoblock Dashboard will appear in the admin panel. You will get access to Elementor's built-in templates in addition to the skins.
Crocoblock Templates
Crocoblock templates are ready-to-use website designs available on the Elementor page builder platform. These templates are intended to assist users in rapidly and simply creating professional, modern websites. The styles and sophistication of the templates vary, with some ideal for simple blogs and others offering more complicated features such as product catalogs and e-commerce storefronts. Crocoblock templates provide a wide range of features that can all be easily adjusted and suited to the user's specific requirements.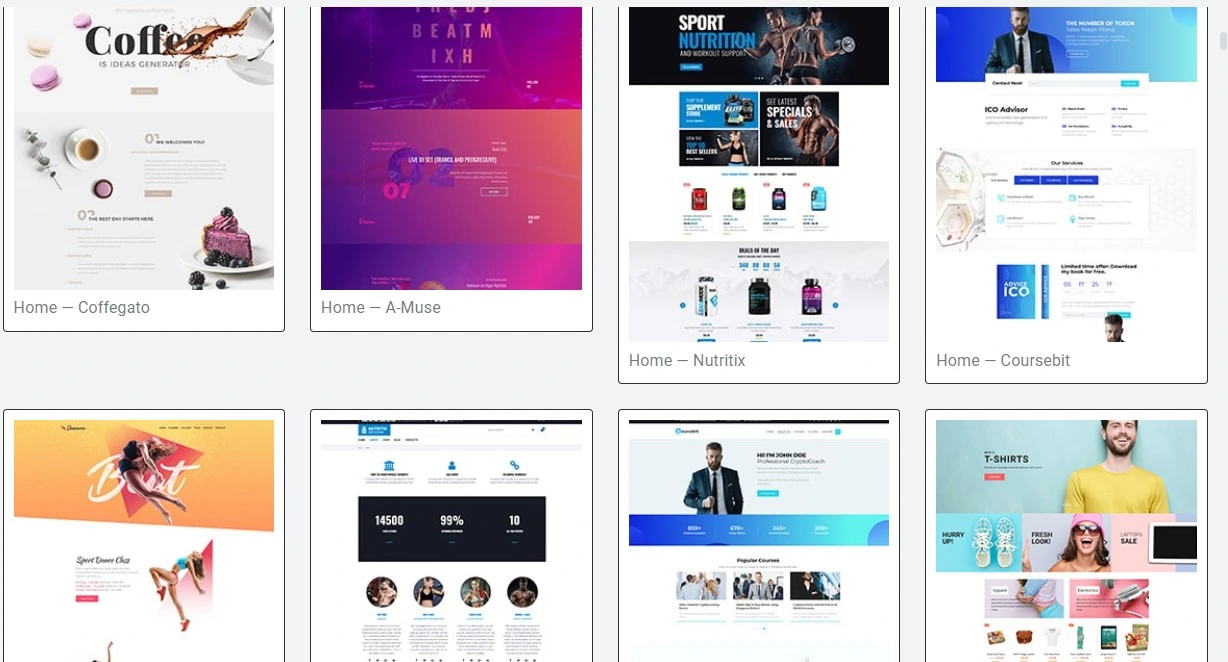 Crocoblock's Dynamic Templates come in handy whether you need to build a full-featured appointment website or your first WooCommerce shop. Let's have a peek at its unusual templates to see what's inside:
Zolden is a WooCommerce shop template for Elementor that will allow you easily construct an online store. It includes everything you'll need for your future shop, such as extra upsell and cross-sell templates, single product pages and catalogs, and quick and configurable AJAX filters.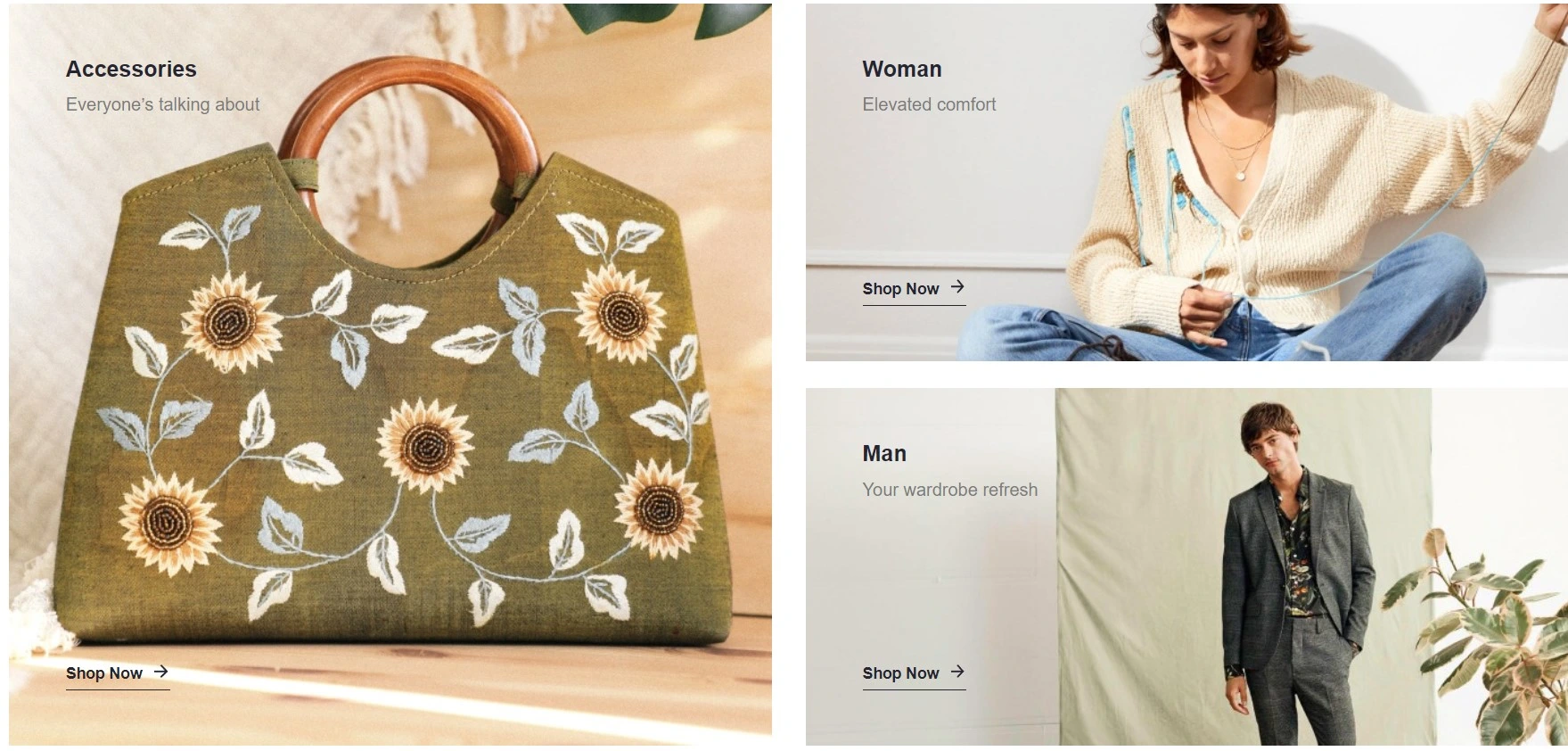 Once is a full-featured spa website template with appointment layouts, multi-step booking forms, and handy single-page therapist and team catalogs. A ready-to-use timetable is also included.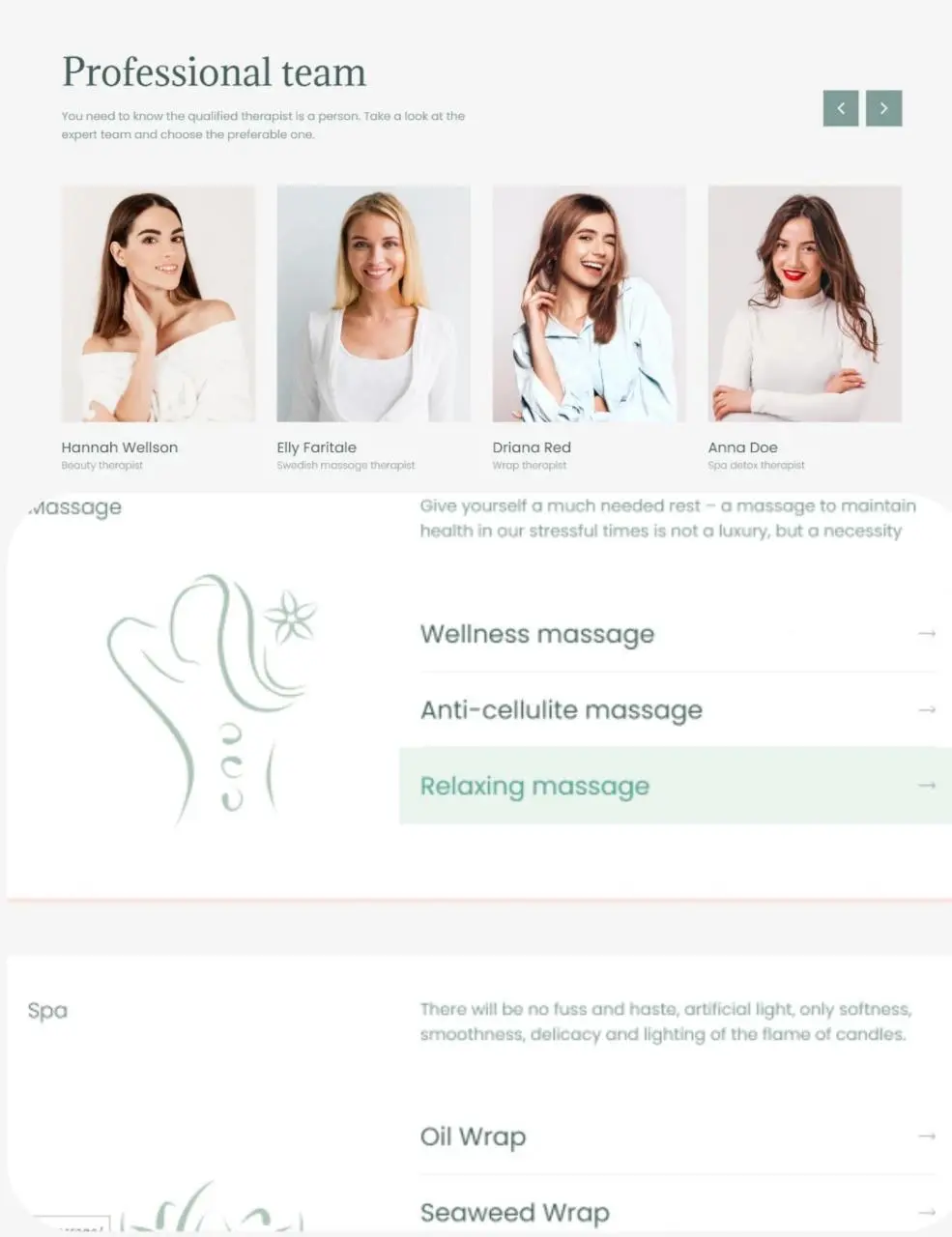 Crocoblock Widgets
Crocoblock is a strong and adaptable collection of widgets that allow users to personalize their WordPress websites fast and effortlessly. The widgets offer a variety of functionality, ranging from simple content administration to the creation of dynamic, interactive content. Crocoblock widgets are intended to assist users in creating visually appealing and professional websites with minimum effort. The widgets provide pre-built layouts, allowing users to easily alter their websites.
Crocoblock Popups
The Interactive Popup Library of Crocoblock is a useful tool for web developers that wish to gamify and engage their website content. The library contains over 50+ eye-catching and fun popup templates for Elementor. You may cover every event imaginable, including holidays (Easter, Christmas, and Halloween), season deals, Black Fridays and Cyber Mondays, and so on.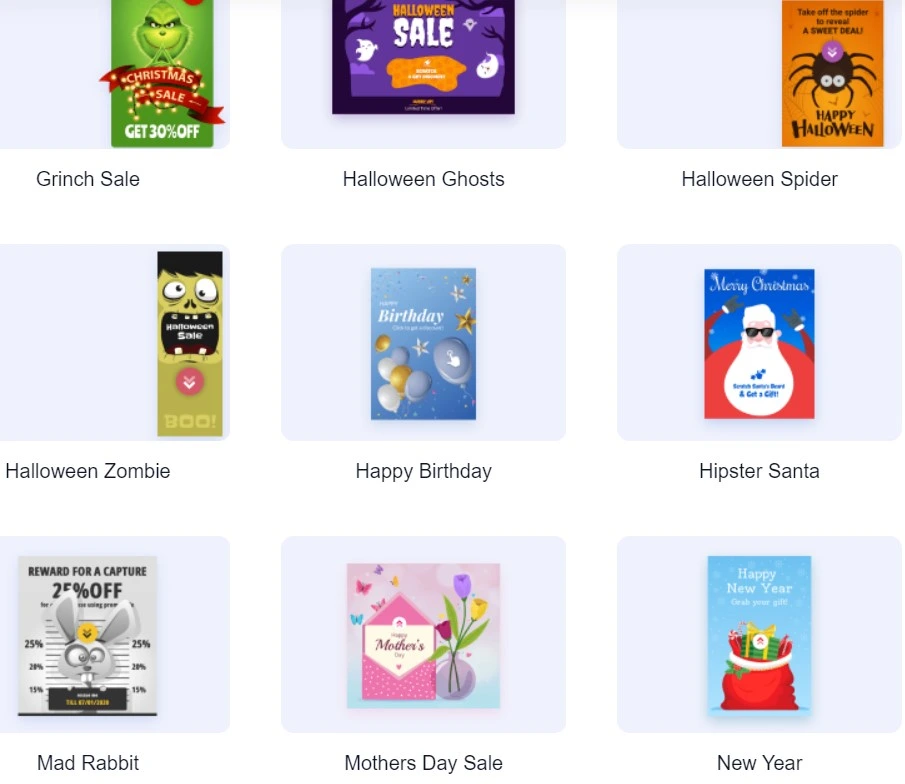 You may also select interactive popups such as clicking, scratching, and sliding out. Elementor works wonderfully with these interactive popups.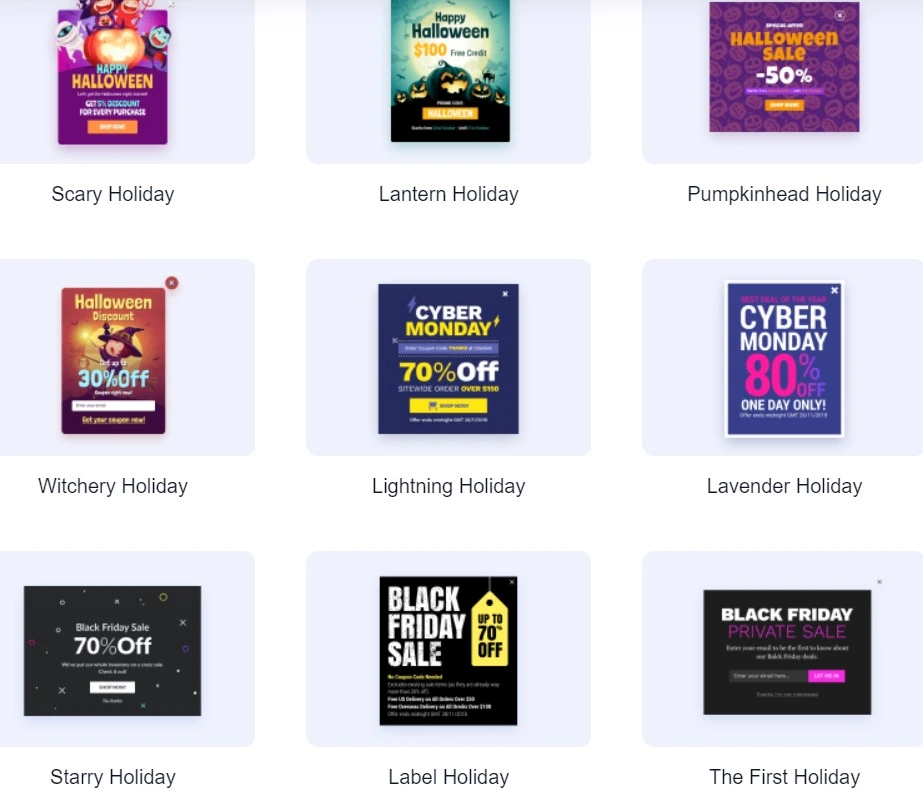 All of the options are customizable: you can experiment with font and animations, alter the background color or picture, and so on.
Crocoblock JetPlugins Overview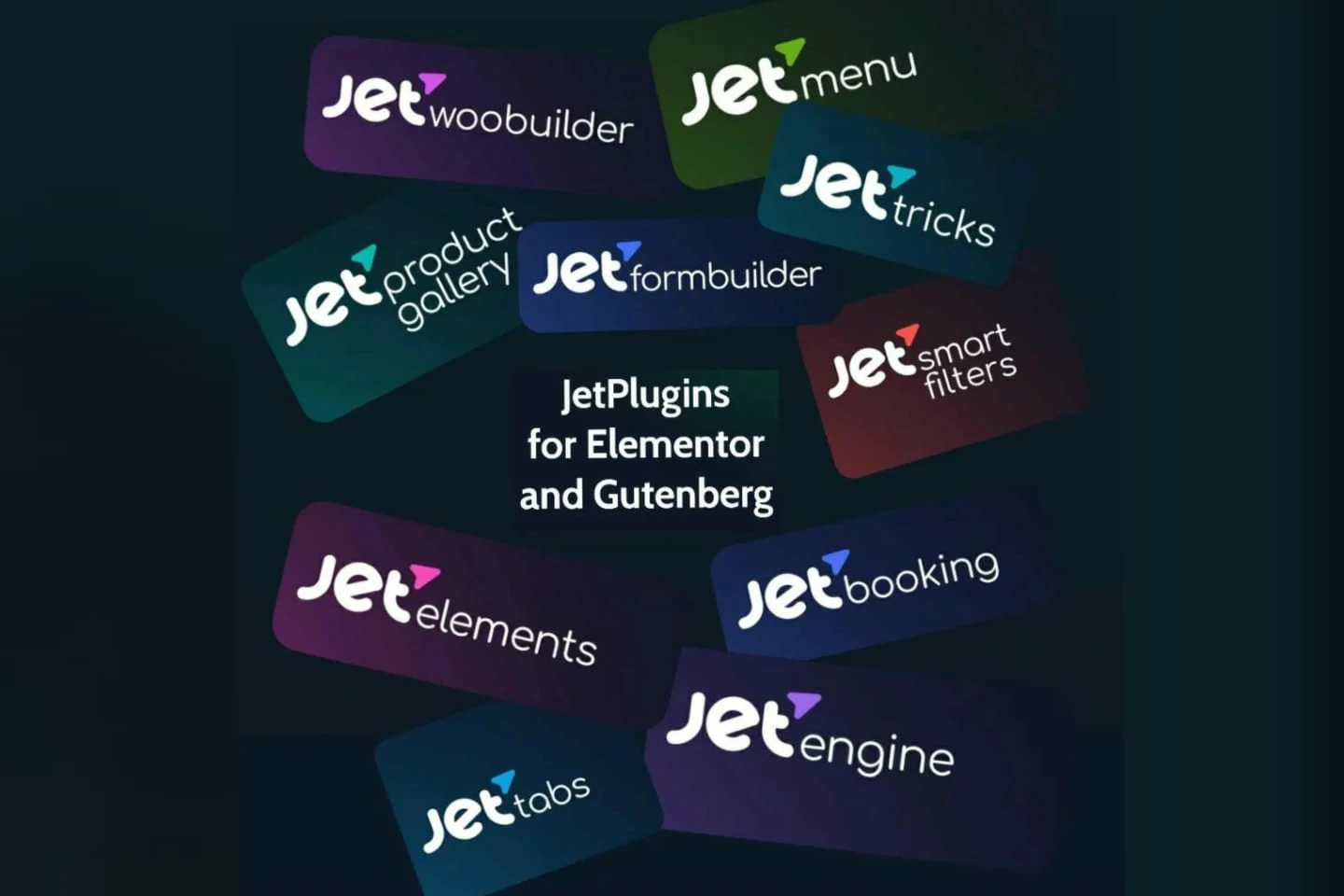 Jet Plugins are quite popular and are available individually in numerous markets. Crocoblock, on the other hand, provides all plugins in a single bundle. It is a set of plugins created by JetThemeWizard that allows WordPress users to construct and personalize their websites.
JetElements, JetTabs, JetSmartFilters, JetTricks, JetBlog, JetReviews, JetBlocks, JetWoobuilder, JetPopup, JetSearch, JetCompareWishlist, JetProductGallery, etc. are among the plugins available.
It's incredible how the Crocoblock team was able to bring powerful plugins to your fingertips that previously required developers to implement. Let's see them for a better understanding:
JetElements
JetElements offers a library of elements to help users add dynamic content to their websites. It includes over 30 extra widgets such as Post Navigations, Advanced Carousel, Portfolio, Timeline, Animated Text, and many others. Also, the add-on facilitates the use of the Parallax effect for the parts. If you don't need so many widgets, you can easily disable some of them using JetElements Settings.
Download Button- You can quickly and simply add a download button to your WordPress website by using the JetElement plugin download button widget. It has a straightforward layout that is simple to use, and you may change how the download button appears and feels.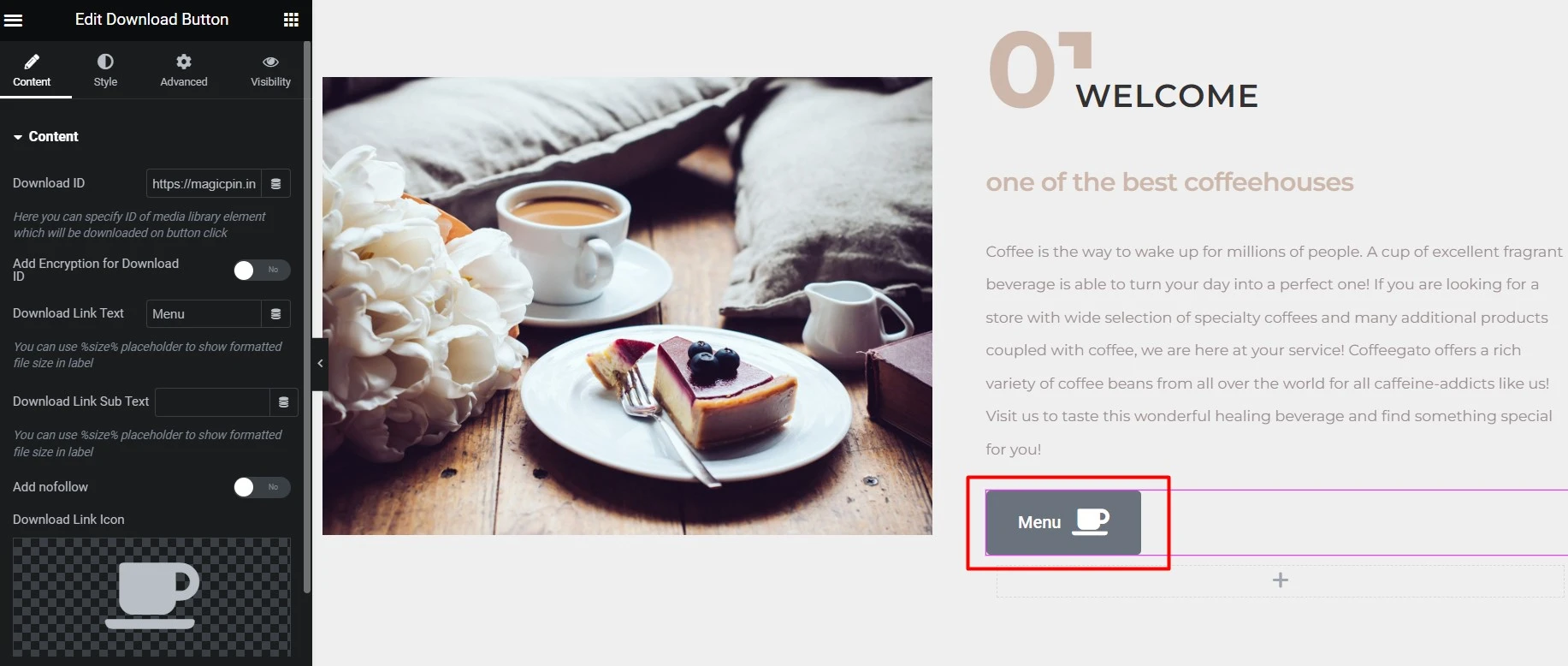 Countdown Timer- You may design attractive, optimal countdown clocks for your website with the JetElement plugin Countdown widget. It is simple to use and very flexible, allowing you to alter the timer's appearance to fit your logo. You can rapidly construct countdown clocks with a professional appearance that is completely connected to your WordPress website with the JetElement plugin.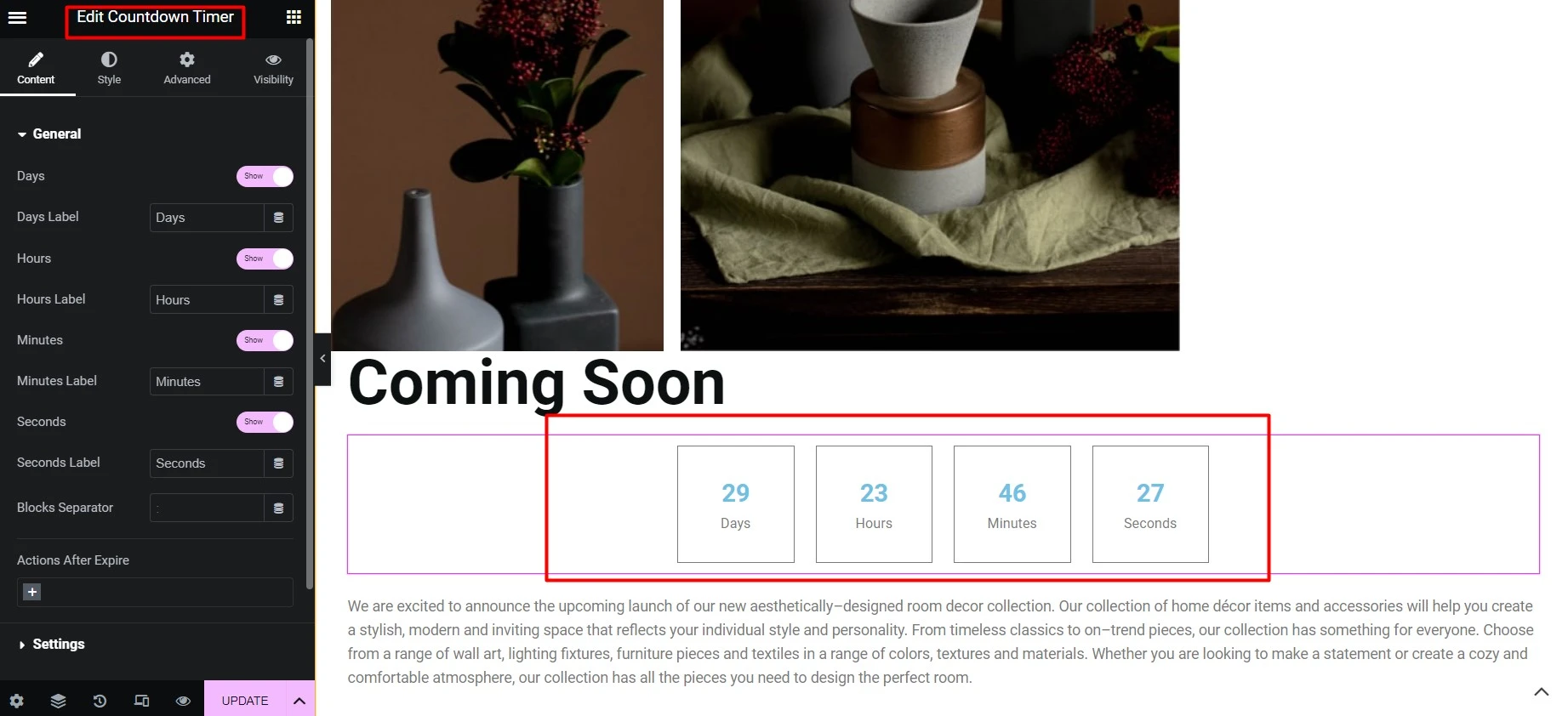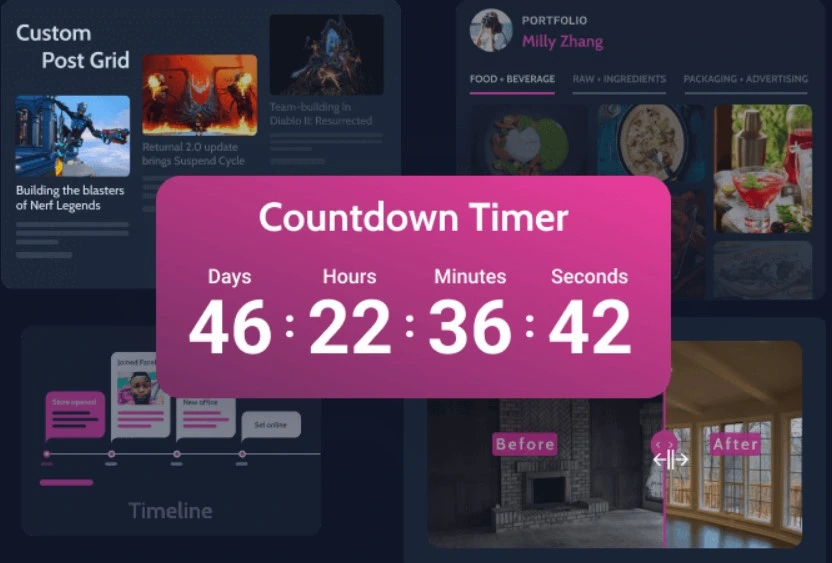 Barcharts- A strong and user-friendly tool for building stunning and dynamic bar charts on your WordPress website is the JetElement plugin bar chart widget. You can quickly and simply build bar charts from your data with the widget, and you can change their color, size, and direction. You can quickly alter your bar charts to match the style and feel of your website with the JetElement plugin.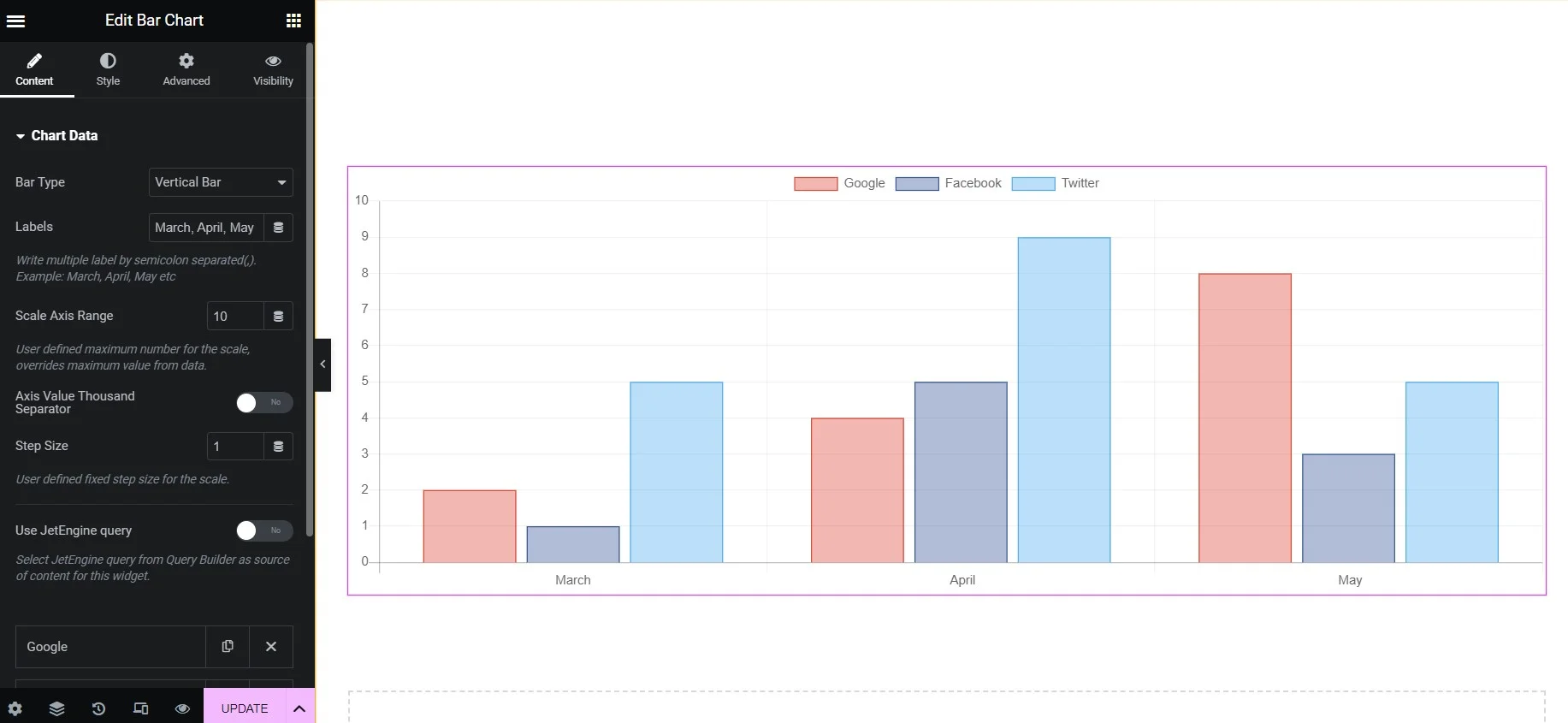 JetThemeCore
JetThemeCore plugin helps you develop sites from the header to the footer by making it simple to create and modify header and footer templates, archive, and single post pages. Go to Crocoblock > My Library in the admin panel to gain access to the JetThemeCore library. It allows you to add and alter existing theme section templates.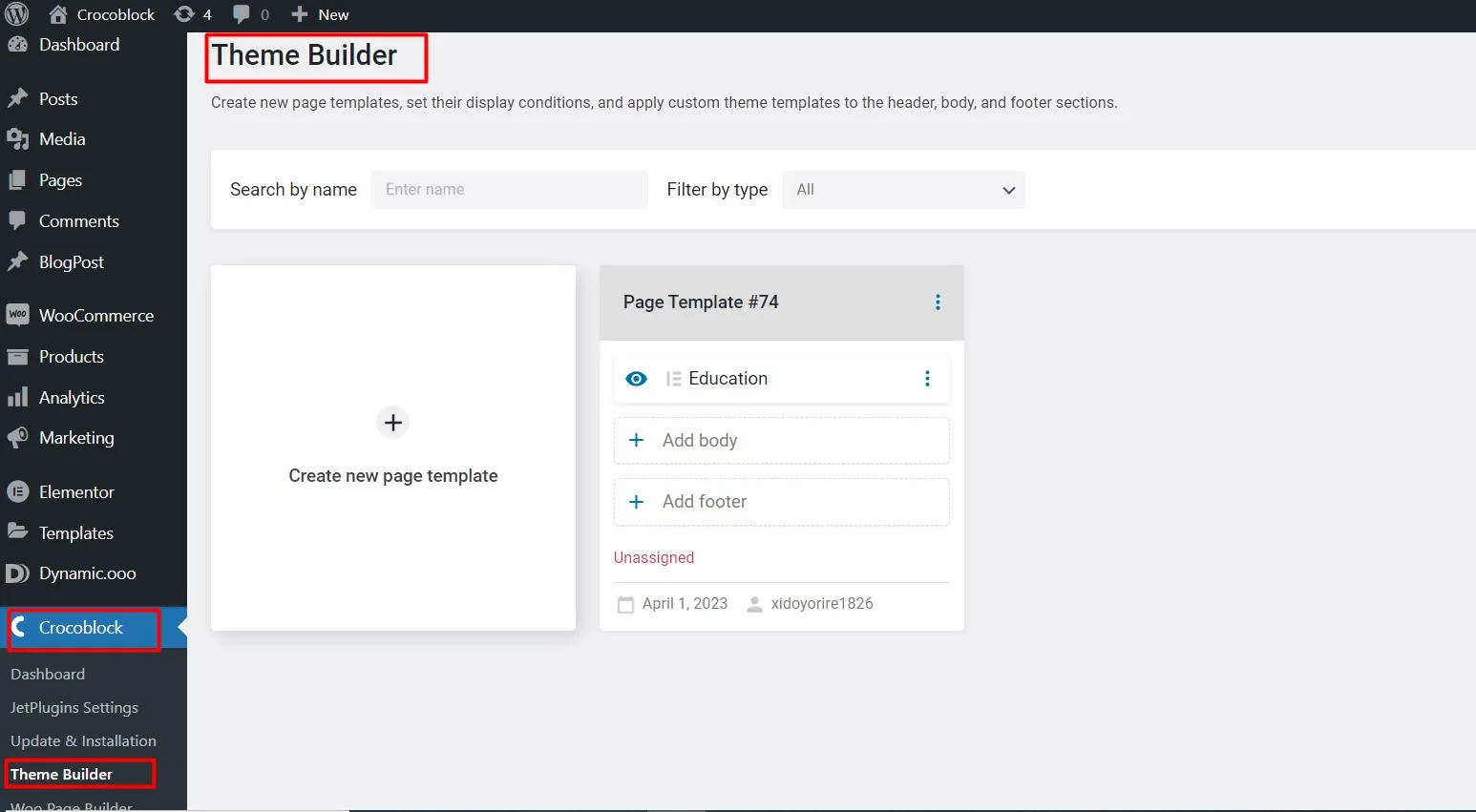 To create a new theme component, click the 'Add New' button, select the sort of theme (header, footer, section, etc.), and then click the 'Create Template' button. After creating a new template, you may change it using Elementor and a variety of parts, assigning them to various pages and placements.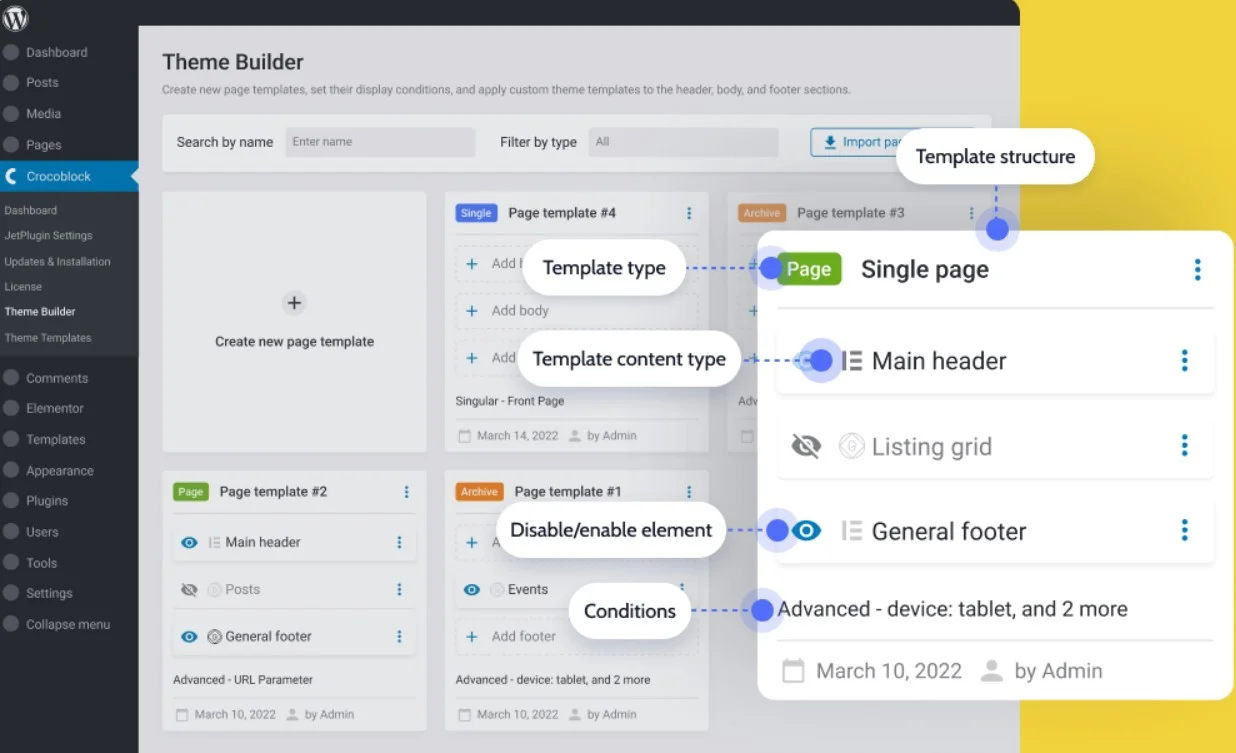 JetTricks
The JetTricks plugin allows you to acquire extra visual effects like parallax, satellite, and dynamic section particles. The animated components are appropriate for both simple and polished designs.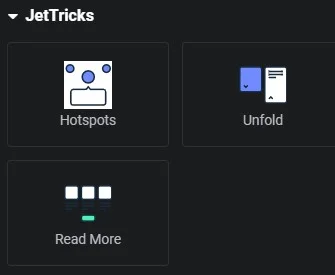 A large range of effects is available under the Advanced options for widgets, sections, and columns. Using JetTricks, you just paste the animation's JSON code, and the effect is applied to the specified block.
Hotspots- JetTricks hotspots produce interactive hotspots on photos and movies. It adds interactive components like text, photos, symbols, buttons, and links to what is visible. Each image or video may simply be explained to your viewers to help them explore and discover additional information.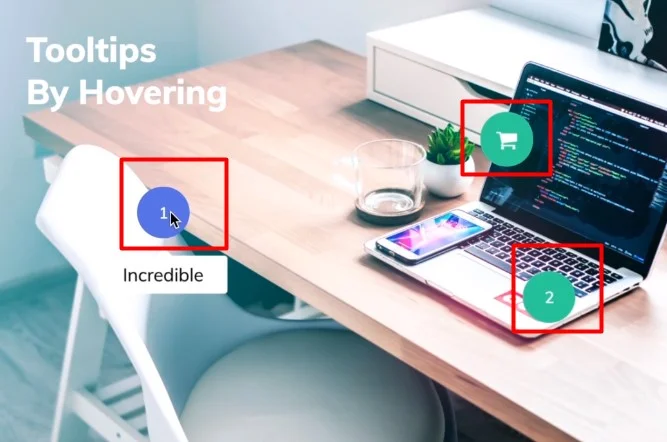 Read More- A potent read more widget enables you to manage the content's display on your website. By using the widget, you can specify the maximum amount of material that will be displayed and hide any further text by placing a read more link in front of it. This makes it simpler for users to access the information they want while also keeping your website tidy and structured.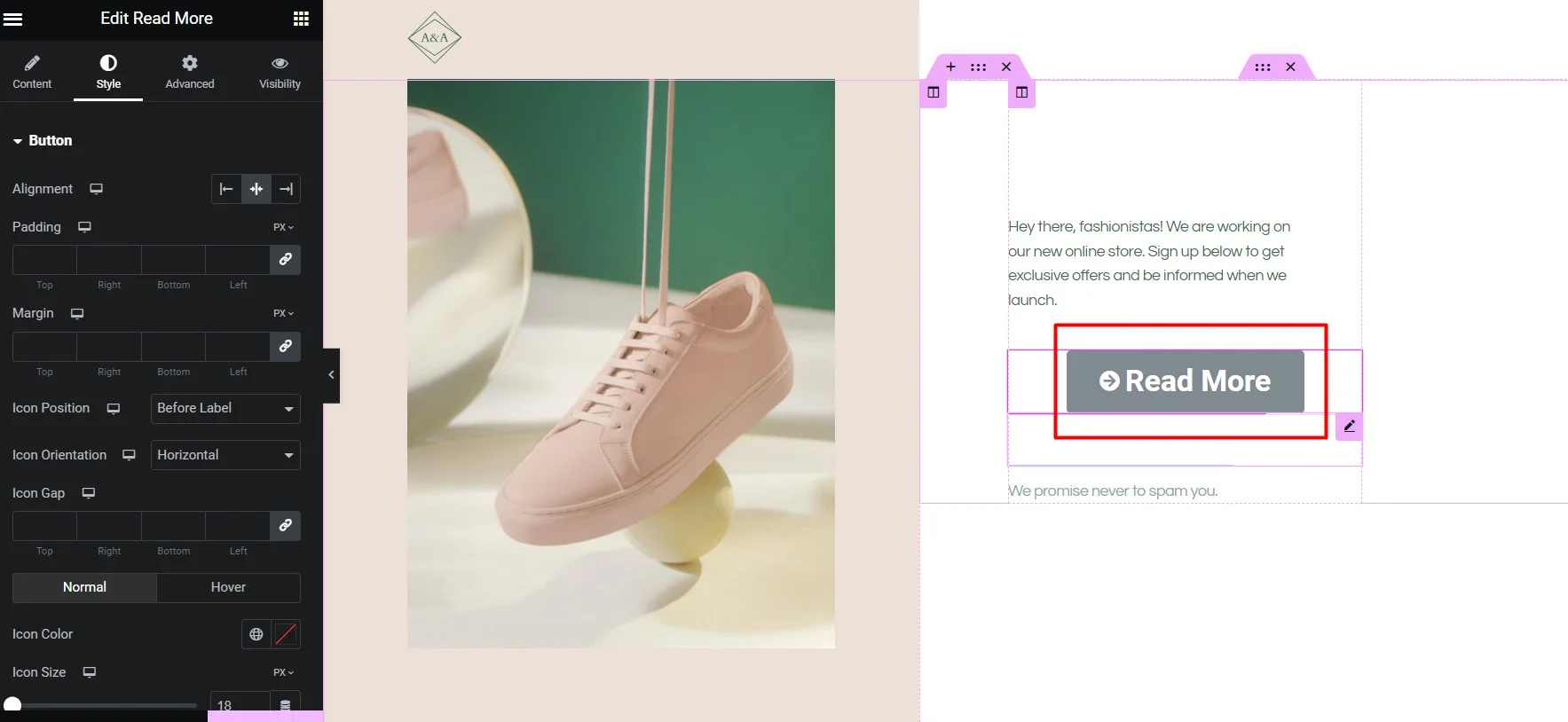 JetTabs
JetTabs widget allows you to insert Elementor-created templates into tabs and accordions. The integrated Switcher widget allows you to go from one part to the next.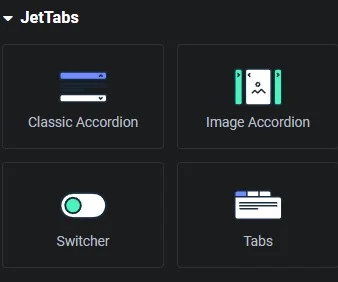 Switcher- A robust and user-friendly widget called JetTabs switcher makes it simple to swiftly move between several tabs on your website. You may alter the way the tabs look and feel, as well as the information that shows in each tab.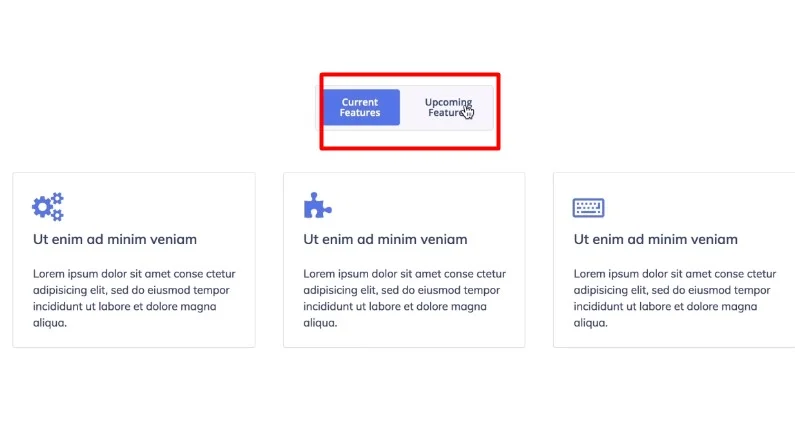 Tabs- With a variety of customization possibilities, JetTabs provides a tabs widget for the Elementor page builder that enables you to create chic and contemporary tabs. JetTabs' array of tab designs, motion features, and custom backdrops lets you produce engaging and engaging content for your website.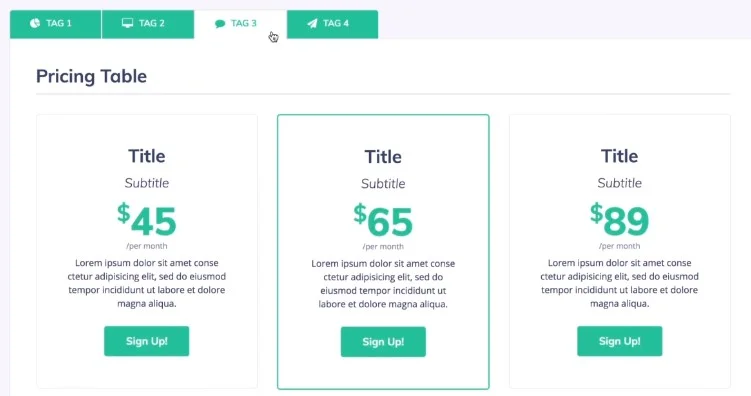 JetBlocks
JetBlocks on the other hand is a must-have plugin that allows you to add authorization links, log-in and registration forms, a shopping cart, and breadcrumbs to your website.
Login Form- Using the widget log-in form, users can quickly and simply login in with only one click. The widget can be easily integrated into any website or application. It is a straightforward yet effective application that enables users to easily access their accounts from anywhere.

WooCommerce Shopping cart- A powerful, adaptable shopping cart widget that is simple to incorporate into any website using the JetBlocks shopping cart widget. The widget's layout, colors, fonts, and other features may all be changed, making it very configurable.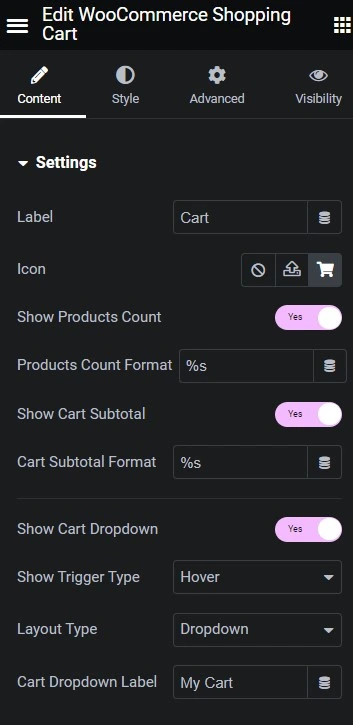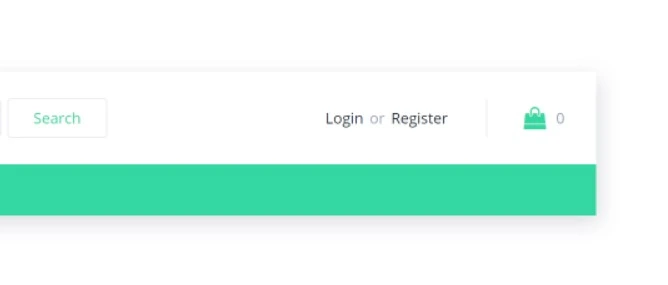 JetMenu
It offers the ability to create and manage menus using Elementor and its widgets. You may use this plugin to either apply a menu to an Elementor-built page and add menu items to it or to add JetMenu style tweaks to your template's default menu. It is far more flexible than Elementor's built-in menu element.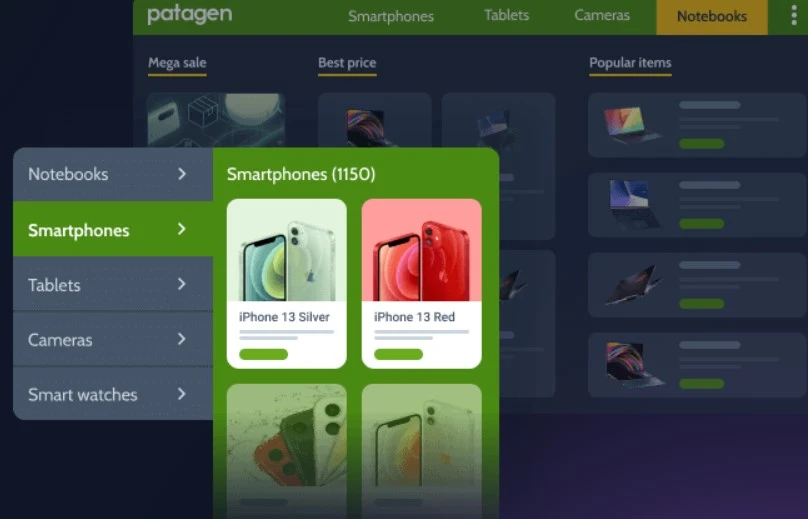 Vertical Mega Menu- With the help of the JetMenu Vertical Megamenu widget, you can easily design a stunning vertical navigation menu for your WordPress website. To make your menu seem more appealing, the JetMenu Vertical Megamenu widget also provides a variety of color choices, motion effects, and other features.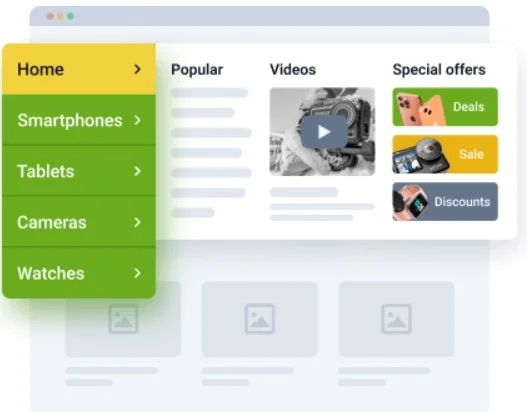 Hamburger Menu- It is used to provide a menu in a condensed, straightforward manner. It is made up of three horizontal parallel lines that look like a hamburger. When clicked, it often reveals a hidden menu that gives the user a selection of options to choose from.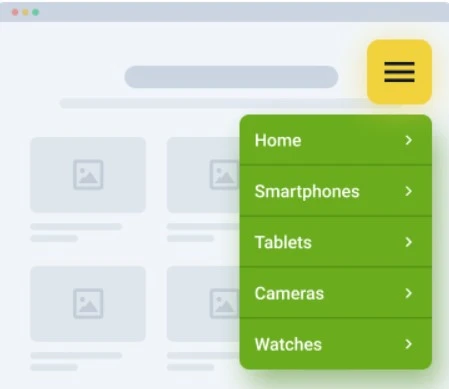 JetBlog
The JetBlog plugin is an excellent choice for individuals who want to create and manage blog posts. It lets you show bespoke content as entertaining tiles, lists, or a news feed. In addition, you will be able to add a video playlist to the website. The aforementioned plugin also lets you utilize custom fields and add other query techniques, such as post queries with custom fields.
Video Playlist- To highlight your favorite videos on your blog or website, use the JetBlogs video playlist widget. With just a few clicks, you can quickly embed a playlist of videos. You may also arrange the order of your films in your playlist using the JetBlogs video playlist widget, and you can even give each movie a title and a description.

JetEngine
It is one the most used and core plugin that enables you to create custom post types, custom taxonomies, custom fields or meta boxes, tables, charts, listings, and relations. It is responsible for the dynamic structure of your WordPress site.
JetEngine is the spinal cord of Crocoblock. It gives you an insane experience while developing a dynamic website using the Crocoblock plugins.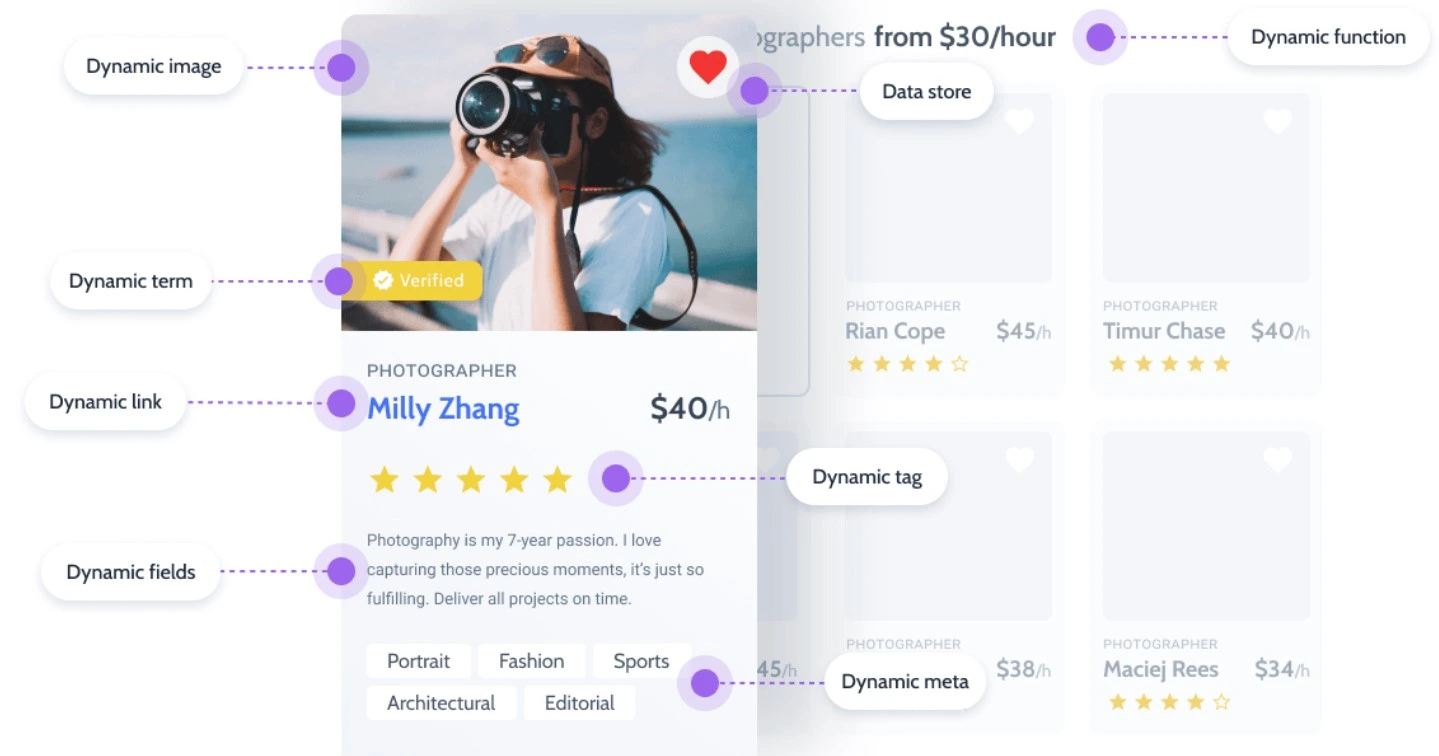 You'll be pleasantly pleased by the versatility that this plugins. Apart from post kinds, the plugin allows you to simply add custom fields to any form of content. When dealing with repeaters, you may utilize the plugin to create a few recurring fields.
JetSmartFilters
JetSmartFilters lets you add extremely extensive AJAX filter capability to your custom post types and WooCommerce goods. This is a no-brainer for eCommerce site owners that use Elementor!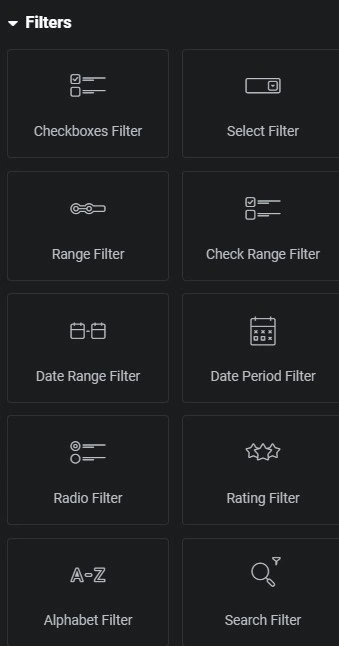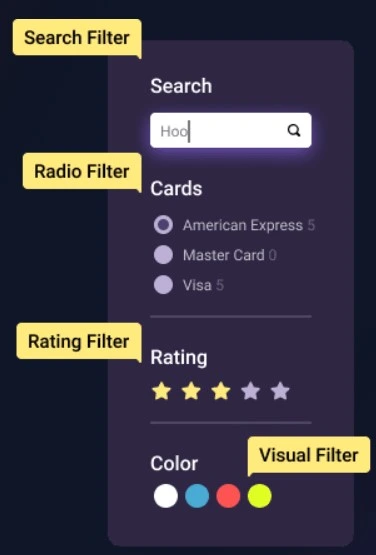 Rating Filter- You may quickly and simply rate the quality of your material with the JETsmartfilter rating widget, which is a utility. You can immediately distinguish between high-quality information and low-quality content thanks to the widget, which rates each item of content on a scale of 1 to 5. It is intended to assist you in making wiser content choices.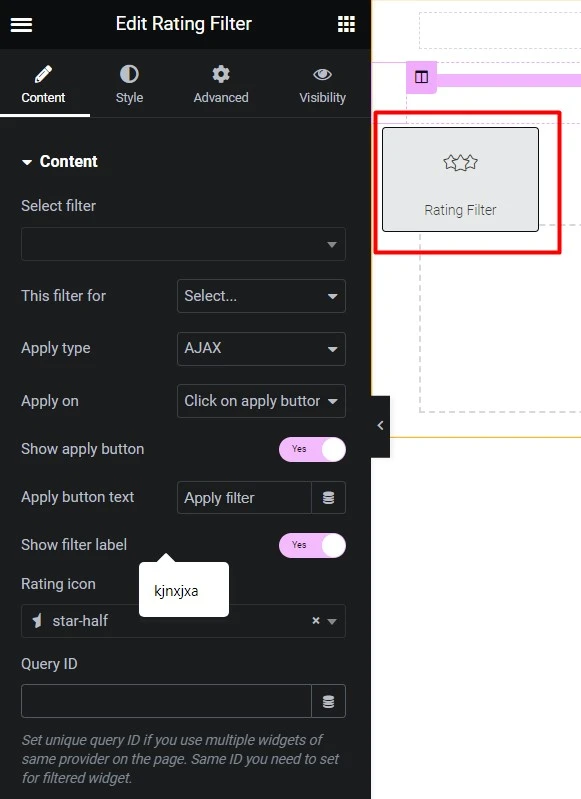 JetWooBuilder
JetWooBuilder helps with creating WooCommerce-based online stores. It is an essential plugin for anybody developing an online shop with beautiful Single product pages or outstanding WooCommerce product layouts.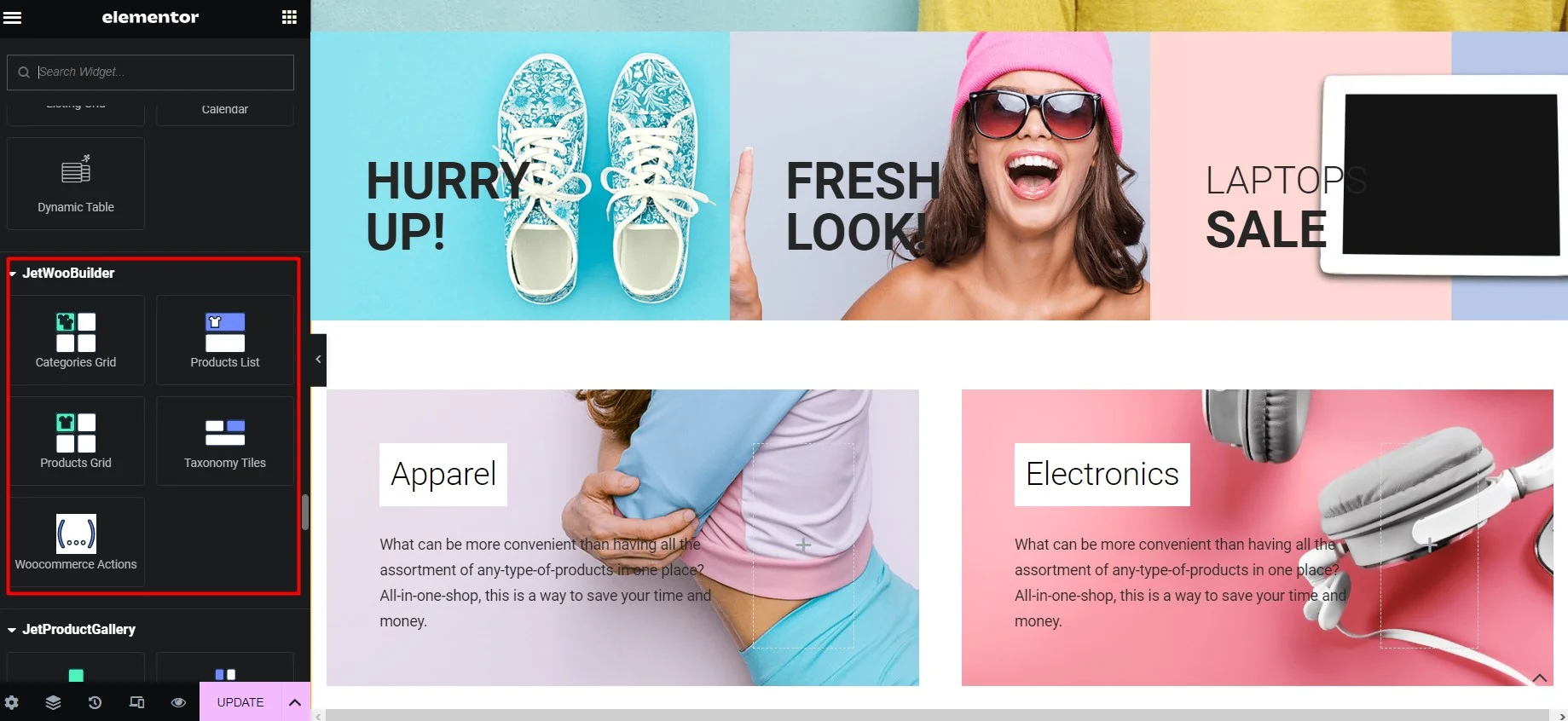 You must first build a few WooCommerce items and apply a new template to each one by selecting the menu option WooCommerce JetWoo Templates block.
You can also use 15 widgets to add dynamic content to an Elementor-created page. They will assist you in displaying product photos, ratings, data, descriptions, and other information. You will also get a Categories grid, Products Grid, Products List, and Taxonomy Tiles widgets to display products and product taxonomy layouts.
JetReviews
The JetReviews add-on allows enables users to create reviews for products and services. It also lets you add ratings to Elementor-built pages. Despite its simplicity, it provides a powerful layout and aesthetic features. This plugin is really useful if you have an Elementor-powered review blog. But one drawback is- it does not include Schema markup.
Static Review- Users may submit reviews and ratings for a product or service on a website using a static review widget without creating an account. The widget often has options for providing a rating and brief review. The widget can help make customer reviews more visible because it is made to be simple to use. Reviews are frequently made available to the public and can boost client confidence.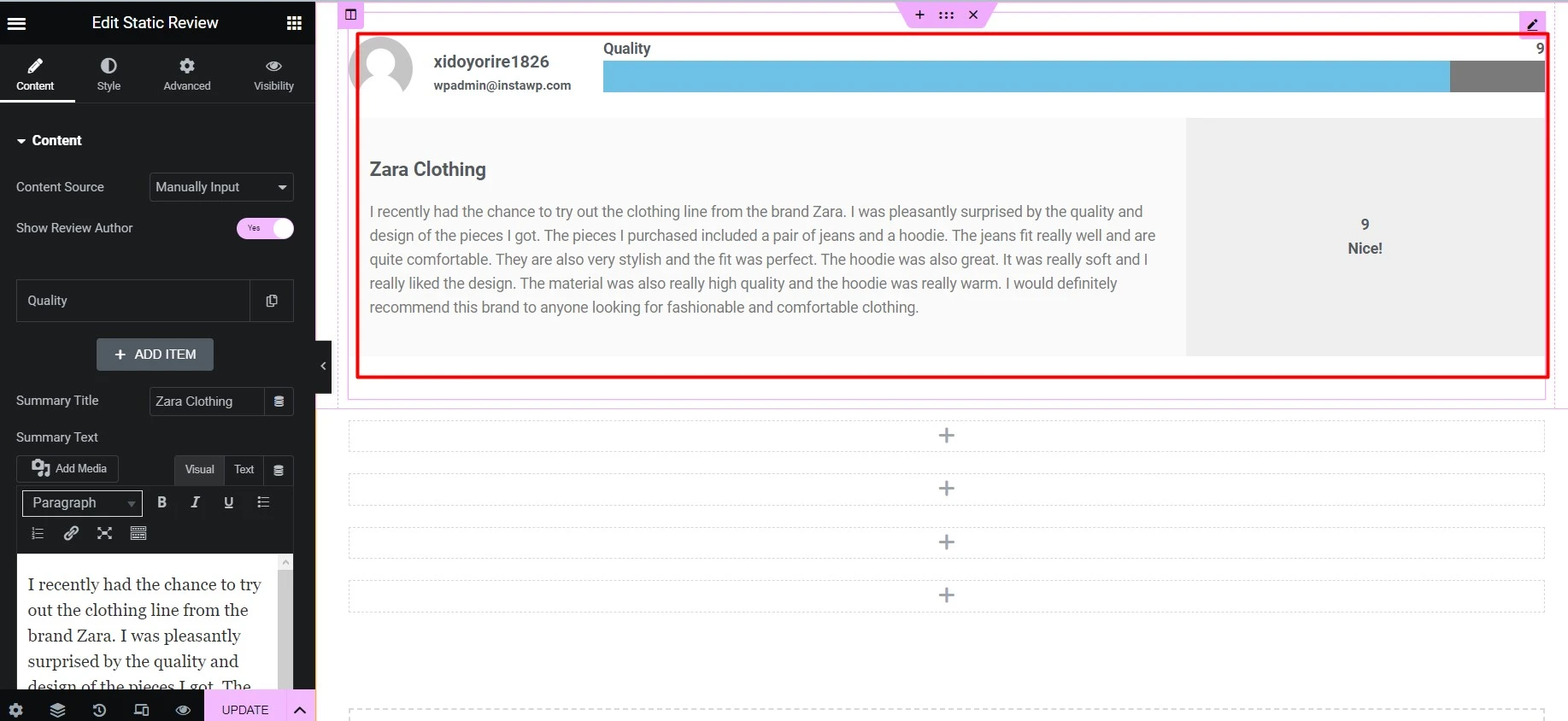 Reviews Listing- Businesses may quickly and simply integrate customer reviews into their websites with the widget, providing customers with an easy method to browse and research goods and services. This widget is a fantastic method to boost sales, increase consumer trust, and promote customer engagement.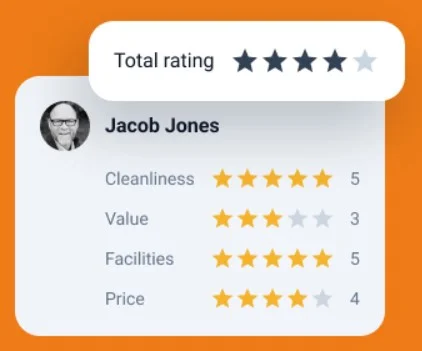 JetAppointment
The JetAppointment plugin is a substantial enhancement for people who wish to create on-site short-term booking services and payment systems. Put up everything on the front end: configure the providers and services, add specific forms to collect contact information or feedback, define the booking hours, and so forth.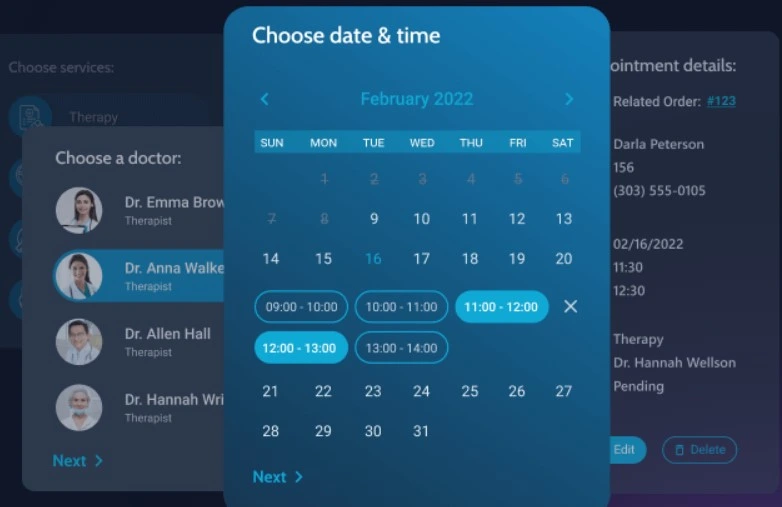 Appointment layouts, custom templates, page breakers, smart alerts, custom field types, and single-page booking are all available to help you build the best service provider website possible.
JetStyleManager
It allows you to alter and control the style settings of widgets in Elementor, develop and apply widget skins, and improve site speed. You can disable less-wanted Elementor features from loading on the front end and re-enable them when necessary.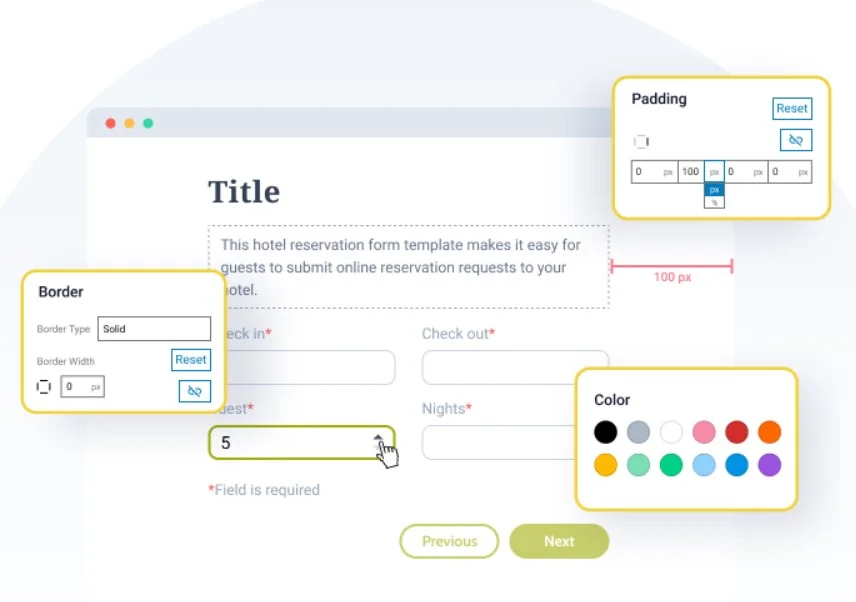 JetPopup
CrocoBlock Popups is a WordPress plugin that allows you to easily build visually appealing and highly adjustable popups for your website. It enables you to simply build and personalize popups, use them to advertise special deals, show newsletters, and do a variety of other things. It also has a simple, drag-and-drop user interface for generating and customizing popups. You may also add popups to certain pages or articles on your website with CrocoBlock Popups, making it simple to target specific audiences.
Popup Action button- The Action Button is a feature of JetPopup that allows you to create a button within your popup that triggers a specific action. With the Action Button Wizard, you can customize the text, color, and size of the button. You can also choose the action that the button will perform when clicked, such as opening a link in a new tab, downloading a file, submitting a form, or closing the popup.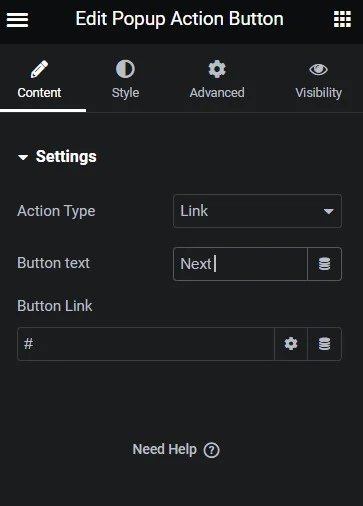 JetProductGallery
This plugin is a great WooCommerce gallery plugin that allows you to create a stunning product gallery for WooCommerce items. It helps you find out what kind of gallery content is suitable for your product or website as it provides various Gallery content types like features videos, woo products, etc. to make your woo-commerce product stand out.

Edit Gallery Anchor Navigation– A navigation tool that enables viewers to swiftly move to various photographs within the gallery is an anchor navigation widget for an image gallery. This widget typically includes a list of images that the user may click and go directly to the selected image. The gallery's enormous number of photographs may be rapidly browsed with this widget.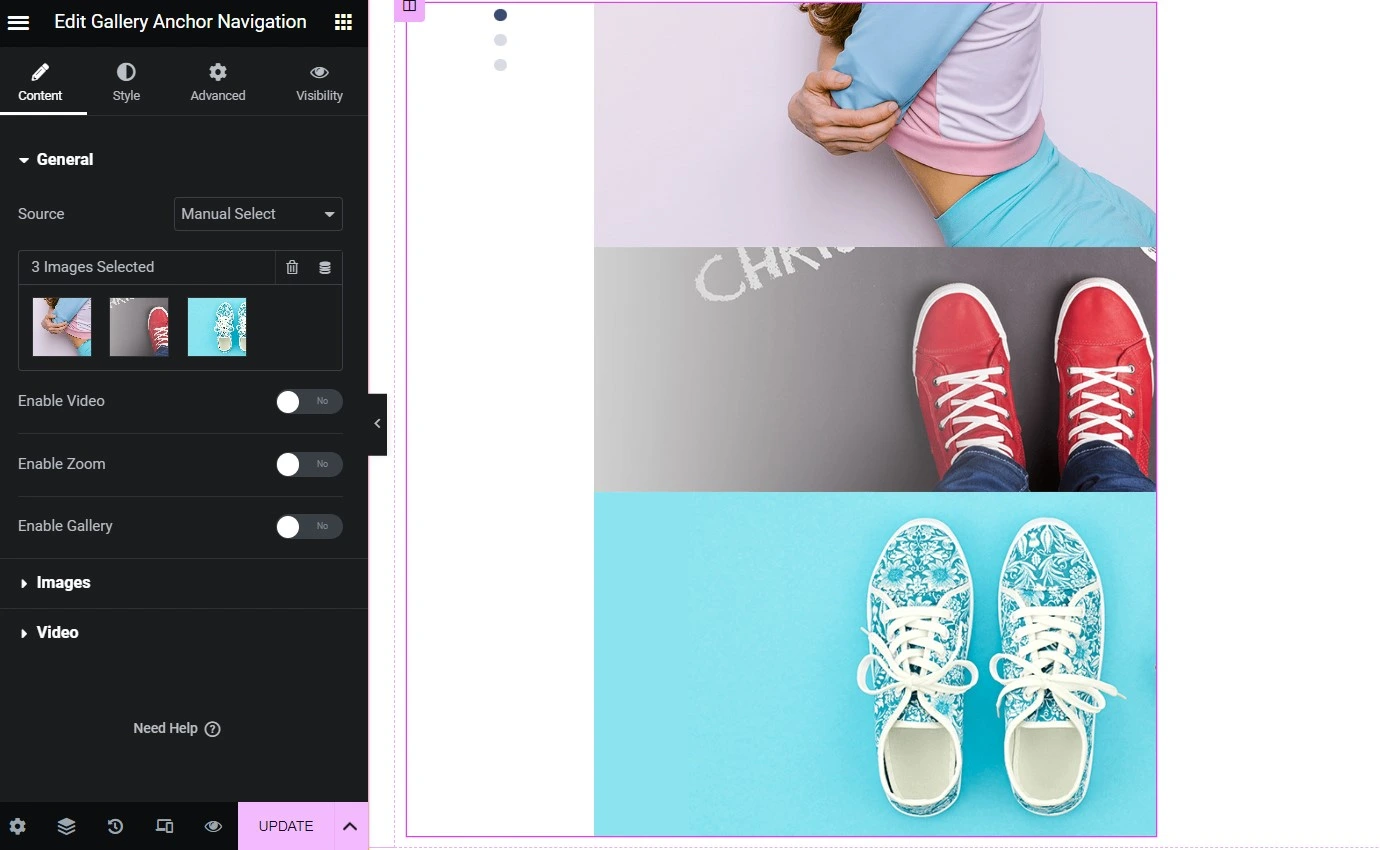 JetSearch
Powerful AJAX search capabilities for Elementor are there that provide a lot of flexibility for WordPress websites. It is all about searches for services, products, or any other post type or taxonomies. The key of this add-on is to allow customizing a quick search view, searching sitewide, and building a search result page.

JetCompareWishlist
Assists you in integrating compare and wishlist functionality into WooCommerce for increased conversions.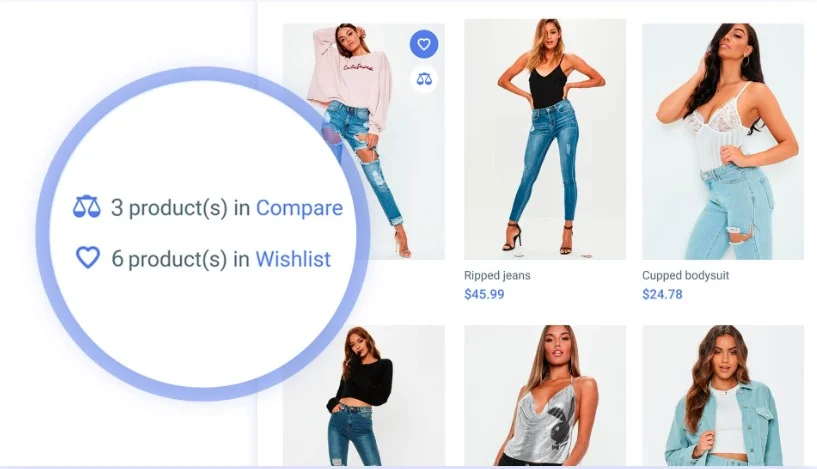 JetGridBuilder
JetGridBuilder is a drag-and-drop grid construction plugin for creating flexible grids. Post Grid Builder and Terms Grid Builder are the two widgets available in it.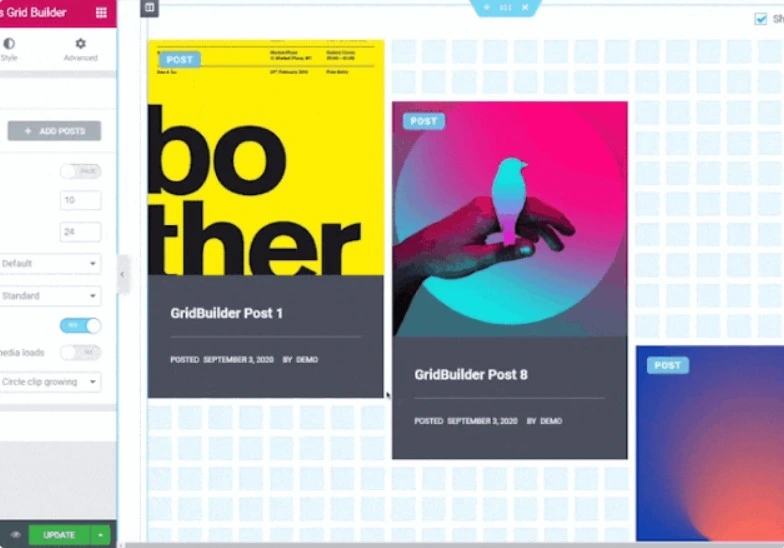 It is compatible with both Elementor and Gutenberg. Notwithstanding certain style limitations, JetGridBuilder helps to organize posts and keywords (tags, categories) appealingly. You may also choose the number of columns, resize the card by pulling it by its corner, establish necessary spacing, freely move the cards along the backdrop grid, and use slow load with lovely loading spinners.
JetBooking
JetBooking is a plugin both for Gutenberg as well as Elementor, which means by using this plugin you can build a rental and booking website to offer service daily to your visitors. Provide many features like extensive booking forms, flexible pricing rates, and more.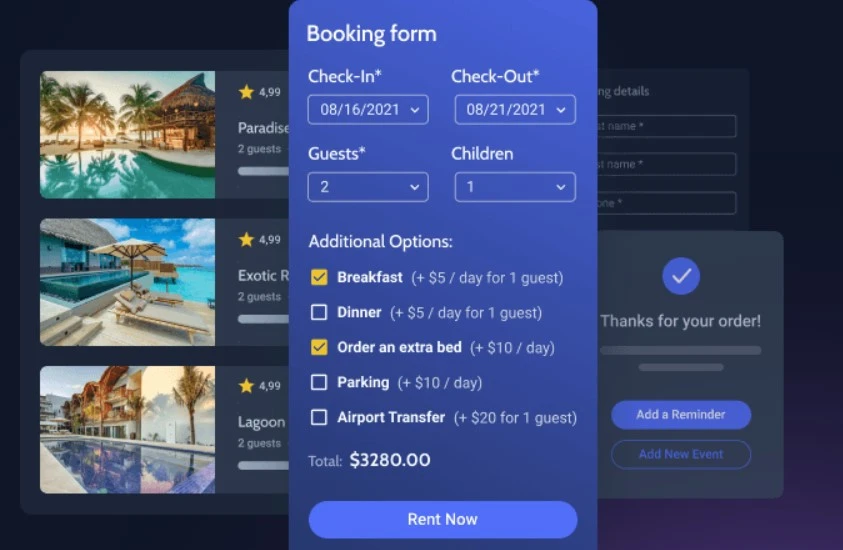 JetFormBuilder
JetFormBuilder was made available for anyone who enjoys working with Gutenberg and needs to create forms. Because you won't require any third-party add-on to address this demand, you can quickly create, set up, and personalize any form. It comes with over 18 field blocks that may be built from scratch and reassembled.
Within, you'll discover many field kinds, a single form builder, straightforward layouts, and all of the most popular form types. Moreover, the plugin has calculated content and generator operations, as well as spam prevention tools.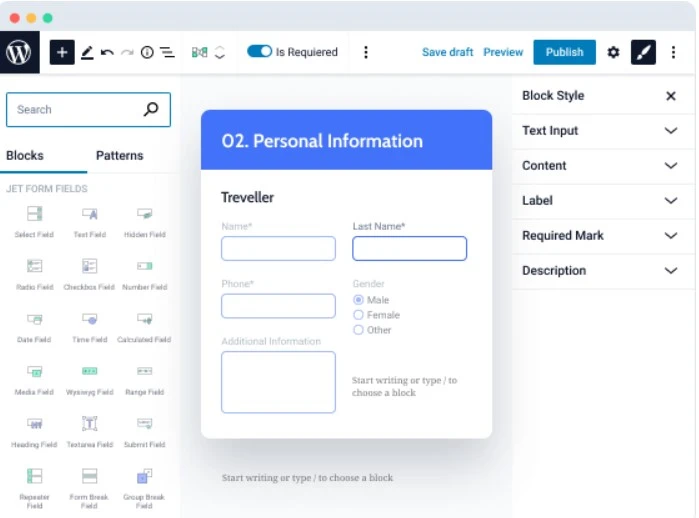 What characteristics should be considered before utilizing Croroblock's JetPlugins?
Crocoblock's JetPlugins is a set of WordPress plugins developed to improve the functionality and efficiency of the Elementor page builder. While analyzing these plugins, check for the following characteristics:
Compatibility🤝
Make sure the JetPlugins you choose are compatible with your version of WordPress and Elementor. Before installing the plugin, be sure to verify the system requirements.
Features😵
Each JetPlugin has its own set of features and functionality. Evaluate what features you require to improve the efficiency and functionality of your website, and then select a plugin that provides those characteristics.
Ease of use👍
The JetPlugins should be simple to use and set up. Examine whether the plugins have clear instructions and whether they integrate properly with the Elementor UI.
Support😎
It is critical to select a plugin that has dependable assistance, such as documentation, forums, and prompt customer care. This will assist you in troubleshooting any difficulties and ensuring that your website functions properly.
Performance🙌
JetPlugins should be tuned for speed and performance to ensure that your website works smoothly and swiftly. Seek lightweight and performance-optimized plugins.
By taking these factors into account, you may select the finest JetPlugins from Crocoblock for your website, boosting its functionality and speed.
CrocoBlock Alternatives
Ultimate Addons for Elementor
Another Elementor addon similar to Crocoblock is Ultimate Addons for Elementor. As a result, you might think of it as an alternate choice. The UAElementor, also known as Ultimate Addons for Elementor, is a rapidly increasing library of real Elementor widgets (addons) created by the Brainstorm Force community (founder of the WP Astra theme).
In conclusion, if you're utilizing the Astra theme, going with Ultimate Addons for Elementor as a Crocoblock replacement is a wise choice.
Essential Addons for Elementor
One of the most popular Elementor addon plugins is Essential Addons. More than a million websites have it installed right now from the WordPress source. It is well-liked since the free edition offers more than 50 widgets and grants you access to more than 2000 ready-made themes that you can easily include in your website.
Several handy features, like counters, filterable galleries, picture carousels, image hotspots, and modal boxes, are also accessible through the Essential Addons Premium edition. Also, you receive sophisticated widgets including conditional a reading progress bar, display widgets, complex tooltips, parallax effects, and cross-domain copy-paste.
Master Addons for Elementor
The Master Addons plugin for Elementor is a great addition. It has a wide selection of components that may make your website more interactive, aesthetically beautiful, and user-friendly. Users of Elementor have a ton of customization options with Master Addons. Anybody can construct the ideal landing page with the aid of a few special components and extensions.
Both a free and premium version of Master Addons is available. The premium version may be purchased on the official website or CodeCanyon, while the free version can be downloaded via the WordPress repository.
Plus Addons for Elementor
With the aid of the Plus Addons for Elementor, you can create stunning websites by employing a variety of themes, widgets, and UI Blocks. The Plus Settings will be a new tab under your website admin area on the left when you install and activate the plugin.
For each business necessity, the Plus Addons provide more than 300 UI components. Add forms, hero sections, feature lists, icon box grids, price tables, and more in a flash. Both a free and a premium version of the Plus Addons for Elementor plugin are available. You may get the free version from the WordPress source.
Stratum Elementor Widgets
A free Elementor add-on called Stratum has over 20+ sophisticated widgets that may be used to create landing pages and elegant company websites. Several of the Stratum widgets are functional either as a replacement for widgets from the standard Elementor collection with additional features or as a replica of widgets available in the Pro edition of Elementor.
The ability of every widget to inherit color, font, and other stylistic options from your current site theme separates Stratum from other expensive Elementor add-ons. Its basic layout might save you time and work when it comes to modifying and customizing extra widgets to fit your theme.
Crocoblock Pricing
Crocoblock has the following price options👇-
For 1 Project
Custom- $ 0 per year-inclusive-$ 199 per year
Freelance Lifetime- $ 750 one-time
Lifetime- $ 999 one-time
For Unlimited Projects
Custom- $ 0 per year-inclusive-$ 399 per year
Freelance Lifetime- $ 750 one-time
Lifetime- $ 999 one-time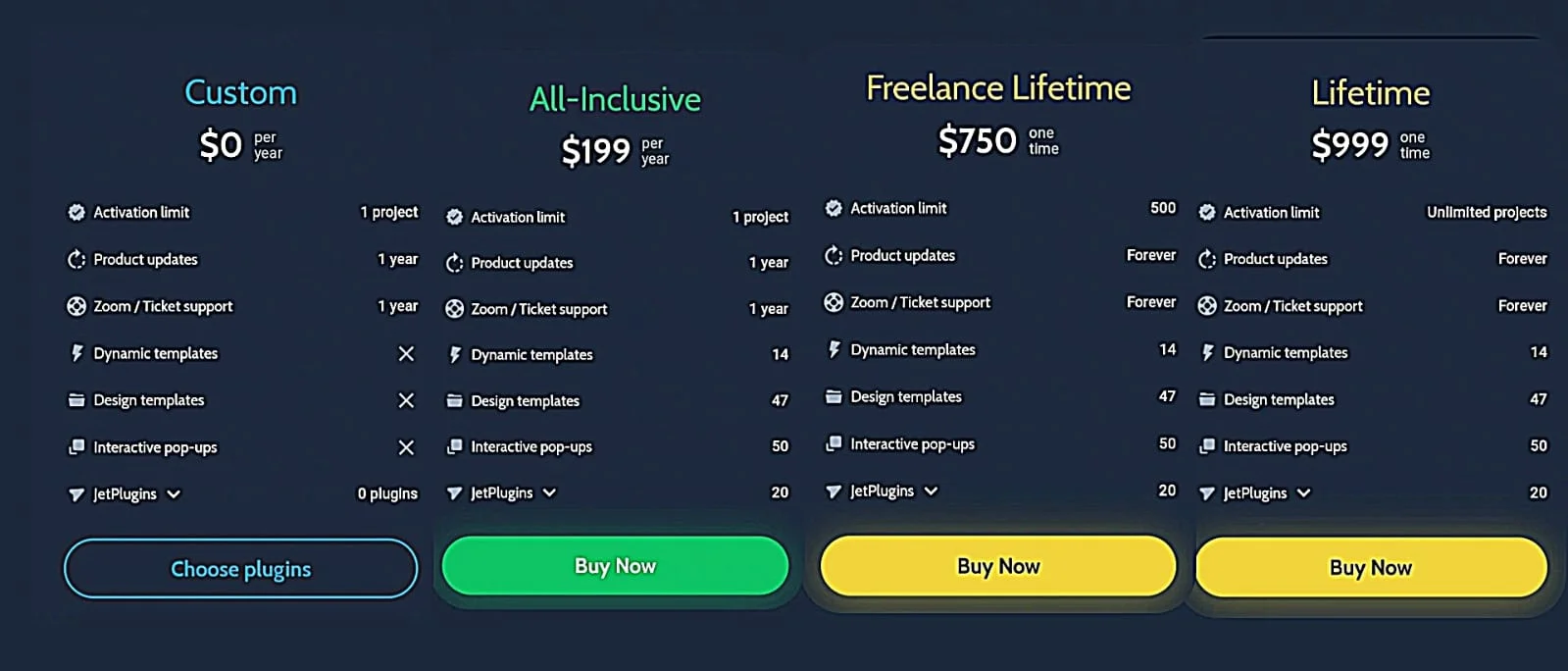 Crocoblock JetPlugins FAQs
What exactly is Crocoblock💭?
A subscription service called Crocoblock is made specifically for the Elementor page builder. You may advance your page builder experience with this amazing collection of additions. Crocoblock has extensive WordPress knowledge, and their plugins for Elementor and Gutenberg considerably ease website creation.
Who are the typical Crocoblock users🙋‍♂️?
With the help of the Crocoblock toolkit, users can quickly and simply build, configure, and administer WordPress websites. It offers a broad variety of products, from robust WordPress themes and plugins to drag-and-drop website builders. Web designers, developers, and website owners who utilize the platform to build and administer WordPress websites are the most frequent users of Crocoblock.
Crocoblock may be used on how many websites🤔?
It is determined by the type of license that you purchase. To use the Crocoblock on an infinite number of sites, you must purchase an all-inclusive yearly or lifetime unlimited membership.
What plugins are available with Crocoblock💬?
JetElements, JetThemeCore, JetTricks, JetTabs, JetBlocks, JetMenu, JetBlog, JetEngine, JetBooking, JetSmartFilters, JetWooBuilder, JetReviews, JetAppointment, JetStyleManager, JetPopup, JetProductGallery, JetSearch, JetCompareWishlist, JetGridBuilder, and JetFormBuilder are among the plugins available with CrocoBlock. Each plugin offers its own set of features and capabilities, allowing users to tailor their websites to their own needs.
What is the pricing scheme of Crocoblock💰?
It costs $199/year to have access to all of its JetPlugins for usage on a single site.
Crocoblock costs $399/year if you manage client websites and wish to use it on an infinite number of sites. There is no need to purchase a separate Agency plan.
What does the Crocoblock lifetime plan offer🙋‍♂️?
The good news is that Crocoblock offers a $ 750 lifetime plan. You will receive lifetime support as well as product upgrades. When you sign up for a membership, you will receive the following benefits:
Product updates regularly
The upgrades feature fresh new plugins and skins.
Support is available 24 hours a day, seven days a week.
A license that allows you to utilize the items for an infinite number of projects.
Another significant advantage is that you do not have to purchase the full bundle.
Does using Crocoblock need coding knowledge💻?
No, coding knowledge is not required to utilize Crocoblock. With Crocoblock, you can easily design and edit your website without knowing any code thanks to its drag-and-drop interface.
What technological prerequisites must I fulfill before using Crocoblock🤷‍♂️?
You must adhere to the following conditions: MySQL 5.6 or higher, PHP 7.2 or higher, a server-side SSL certificate, a WordPress memory limit of 256 MB or more, and TLS protocol versions 1.0, 1.1, 1.2, or 1.3
Is Crocoblock compatible with builders other than Elementor🤔?
Several Crocoblock plugins are fully compatible with the Gutenberg editor. Nevertheless, most plugins require Elementor as the foundation.
Is Crocoblock compatible with any theme?
No, it might not work with every WordPress theme. Crocoblock works nicely with Hello by Elementor, Astra, GeneratePress, and other similar plugins.
Is it possible to get a free trial of Crocoblock products?
There is no free trial period. But you are entitled to a 30-day money-back guarantee😃.
Is it possible to get Crocoblock products for free?
While they do provide a few free products, the majority of Crocoblock products are not free.
What distinguishes Crocoblock from other WordPress website builder plugins🤷‍♀️?
Due to the variety of features it offers, Crocoblock stands apart and gives customers access to a complete set of tools for building and managing a successful website. A variety of tools are available, including a drag-and-drop page builder, an extensive template library, and powerful Jet Plugins for personalizing the user interface. Crocoblock also provides a selection of tutorials and demos to assist customers to launch their website rapidly. Lastly, Crocoblock's customer service department is staffed around the clock to help users and respond to their inquiries.
What makes Crocoblock Jetplugins stand out?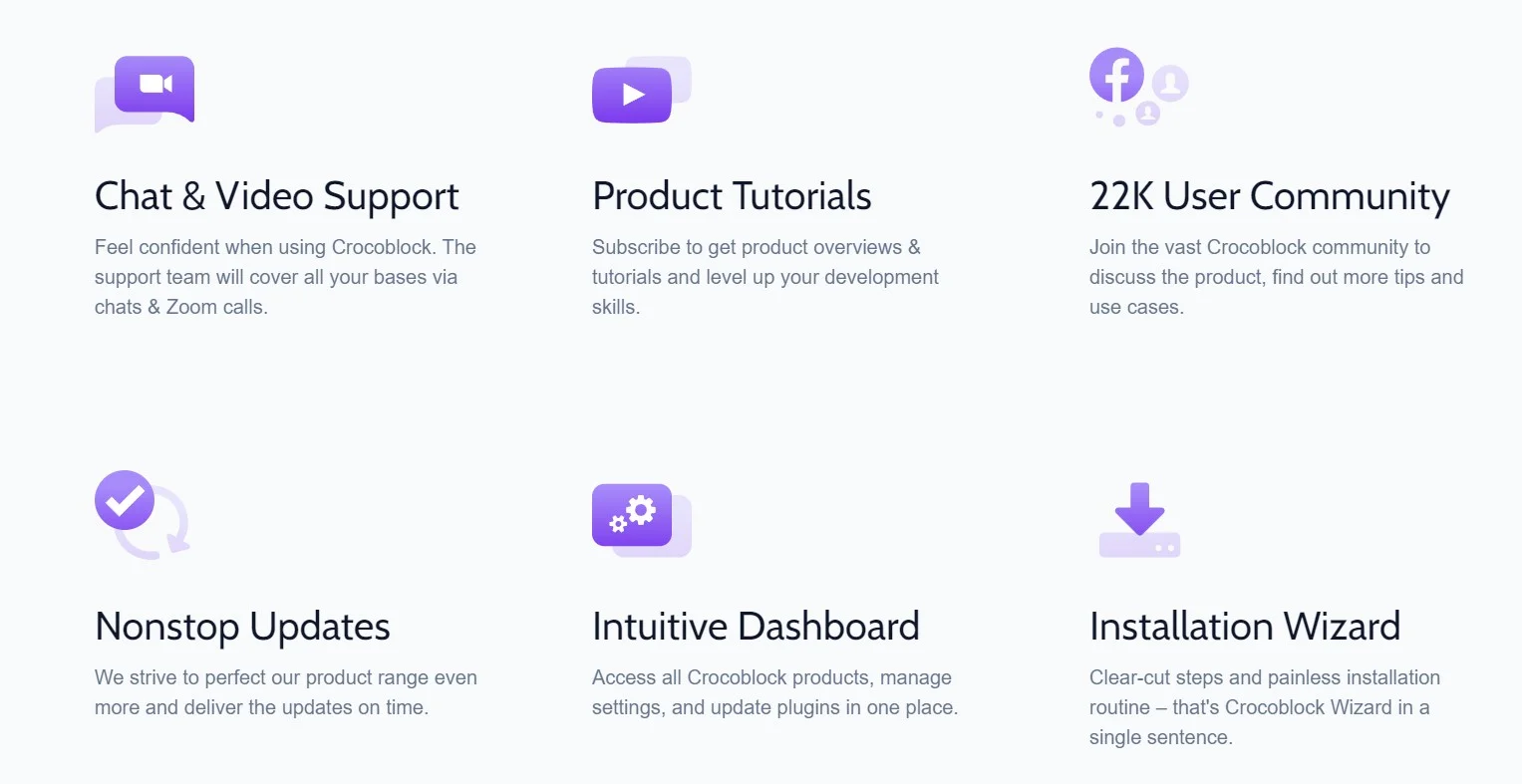 Ease of use😎
Crocoblock will be easy to use if you are familiar with Elementor. There is no need for coding expertise, and the setup is simple. The plugins it includes are all extremely simple to use. JetEngine, however, calls for some training.
Drag and Drop Editor👍
Crocoblock includes a drag-and-drop editor that makes it simple to alter the appearance and feel of the website.
Feature-rich😍
To enhance Elementor, Crocoblock offers hundreds of plugins with a range of sophisticated capabilities.
Many customizations possibilities🥳
Crocoblock provides several customization choices, allowing you to personalize your site to your specific requirements.
Compatible with popular plugins🤝
Crocoblock integrates with popular plugins like Jetpack and Contact Form 7, making it easy to add new features to your website.
Wide Selection of Pre-Built Templates✨
Crocoblock provides a variety of expertly created website templates that are simple to edit to build one-of-a-kind websites.
SEO Optimized✌
The templates are all search engines designed to help websites perform better in organic search results.
Value for money💰
Unbelievable price for such a complete set of plugins. You may now access each plugin for a one-time charge. It is one of the least expensive options for building a website.
Amazing Support🤝
Crocoblock provides dependable customer service to assist consumers with any questions or problems they may have. The support is adequate and willing to assist. The response time is also fast.
Over to you
When you purchase a product separately, you may not know if it is updatable or compatible with the most recent versions of Elementor. Also, plugins purchased separately may have limited support and result in incompatibilities, etc. There are no such concerns with Crocoblock; the products are regularly upgraded, and you can utilize a lifetime unlimited license to receive the newest Jet products and skins and have everything you need when working with Elementor at your disposal🎉.
Its major goal is to make it easy to create websites with no coding skills. This firm offers 18+ plugins for diverse purposes, 150+ widgets, and a range of extras that will permanently transform your coding approach.
Crocoblock, in a nutshell, is a subscription service that includes everything for Elementor Page Builder. Even though they have many plugins, it's fascinating to examine how these plugins interact with one another.
I hope you found this Crocoblock review useful🙌.