 WP Rocket is a popular premium WordPress caching plugin that helps website owners speed up their sites and improve their overall user experience. After testing the plugin, WP Rocket proved to be a valuable asset for website optimization. The plugin has an easy-to-use interface and provides many caching and optimization options to help improve site performance. WP Rocket also offers excellent customer support and a range of useful features like lazy loading, image optimization, and database optimization. Overall, WP Rocket is an excellent caching plugin that can help website owners improve their site's speed and user experience.
WP Rocket has a user-friendly interface that allows non-technical users to customize cache parameters.
Provides a faster website performance that might result in a better user experience since users are more likely to stay on your website and interact with your content.
Search engines like Google prefer websites that load quickly, and a quicker website performance can help you rank higher in search results.
WP Rocket provides a variety of caching options, including browser caching, page caching, and database optimization, to assist enhance website performance.
It offers tools that can assist optimize your website for mobile devices, such as slow-loading photos, which can help enhance mobile speed.
Frequent Updates assures of the compatibility
All the settings are explained on the dashboard sidebar with video tutorials
Very useful documentation to understand key configurations
Even a beginner can easily configure it
It is not buggy as compared to other caching plugins
WP Rocket is a premium plugin, you must pay to utilize it.
While WP Rocket provides a variety of cache settings, some users may find the customizing choices restricted when compared to other caching plugins.
There is no free version of WP Rocket, therefore you cannot test it out before purchasing it.
WP Rocket is one of the popular WordPress caching and optimization plugins. The purpose of using a premium caching plugin like WP Rocket is to increase the functionality and speed of WordPress websites. It provides some features intended at minimizing server load, lowering page loading times, and enhancing overall site performance😎.
The plugin is simple to use and install, requiring no technical skills. It also provides exceptional customer service and frequent updates to ensure compatibility with the most recent versions of WordPress and other plugins.
Below is our review of WP Rocket based on its salient features, pricing, and various pros and cons👇.
WP Rocket Overview
WP Rocket is a premium WordPress caching and speed improvement plugin. It is intended to increase overall website performance by shortening website load times.
The plugin has several caching capabilities, including page caching, preloading, and browser caching, which may drastically reduce the time it takes for web pages to load. It also provides capabilities like HTML, CSS, and JavaScript file minification, lazy image loading, and DNS prefetching. All of these features might help to make your website speedier and provide a better user experience for your visitors.
WP Rocket is also noted for its user-friendly interface, which allows website owners to adjust and change its settings. It also interfaces with major content delivery networks (CDNs) such as Cloudflare and MaxCDN, making website content delivery easy to manage and optimize🙌.
In general, website owners highly like WP Rocket due to its support, performance optimization capabilities, and ease of use. It has become a go-to option for optimizing WordPress websites due to its simple interface and extensive capabilities✨.
However. you should always compare it to other caching plugins on the market before deciding which one best suits your requirements and price range. You should also understand the unique requirements of your website before choosing WP Rocket.
How to Use WP Rocket
WP Rocket is a famous WordPress caching plugin that may help you speed up your website by optimizing several components of it. Here are the steps to using WP Rocket to speed up and optimize your WordPress website👇:
Installing WP Rocket 💻
Go to the official website, purchase, and download the WP Rocket plugin. It should be installed by going to WP-admin>plugins>add new>upload and then activated on your WordPress website by pressing "Activate".
Just when you activate it, WP Rocket automatically enables page caching, which generates static HTML copies of your web pages and provides them to visitors instead of creating them dynamically every time. You may also activate browser caching, which saves frequently used files on the visitor's browser to speed up page loading.
Navigate to the Dashboard Tab👁‍🗨
The Dashboard tab does not include any critical settings; however, it does allow you to execute the following actions: Clear your cache completely, begin preloading the cache, and clean your utilized CSS cache (only if you're using the "delete unnecessary CSS" option).
Implement Cache Settings
The Cache tab allows you to adjust the essentials of your site's caching functionality:
Activate mobile caching and, if desired, construct a distinct cache for mobile visitors📱.
Caching should be enabled for logged-in users. WP Rocket will generate a separate cache for logged-in users, which is useful if you have limited material that only logged-in users can access.
Apart from that, you may choose the cache lifespan, which is the amount of time WP Rocket keeps the cached version of a page before deleting it.
If you're ever confused 🤔about what a particular setting does, you can launch a help window directly in your WordPress dashboard by clicking the "Need Help" button. This in-dashboard assistance is one of the factors that contribute to WP Rocket's ease of use👌.
Setup File Optimization
Click the "File Optimization" option in wp-admin > settings > WP Rocket.
You can configure the following settings from here- Minify HTML, Minify CSS files, Minify JavaScript files, Combine CSS files, Combine Google Fonts files, Combine JavaScript files, remove query strings from static resources, Optimize CSS delivery, Load JavaScript deferred, Safe mode for jQuery. After turning them on, select "save changes"👍
WP Rocket can minify HTML, CSS, and JavaScript files to reduce the file size by deleting unneeded characters. This can assist to shorten the time it takes the browser to download these files. It can also optimize photos by compressing them without lowering their quality, which in turn decreases page load time.
Setup WP Rocket Media Tab
The Media tab allows you to speed up the photos, videos, and other multimedia assets on your site by utilizing a variety of tactics, the most notable of which is lazy loading. 😵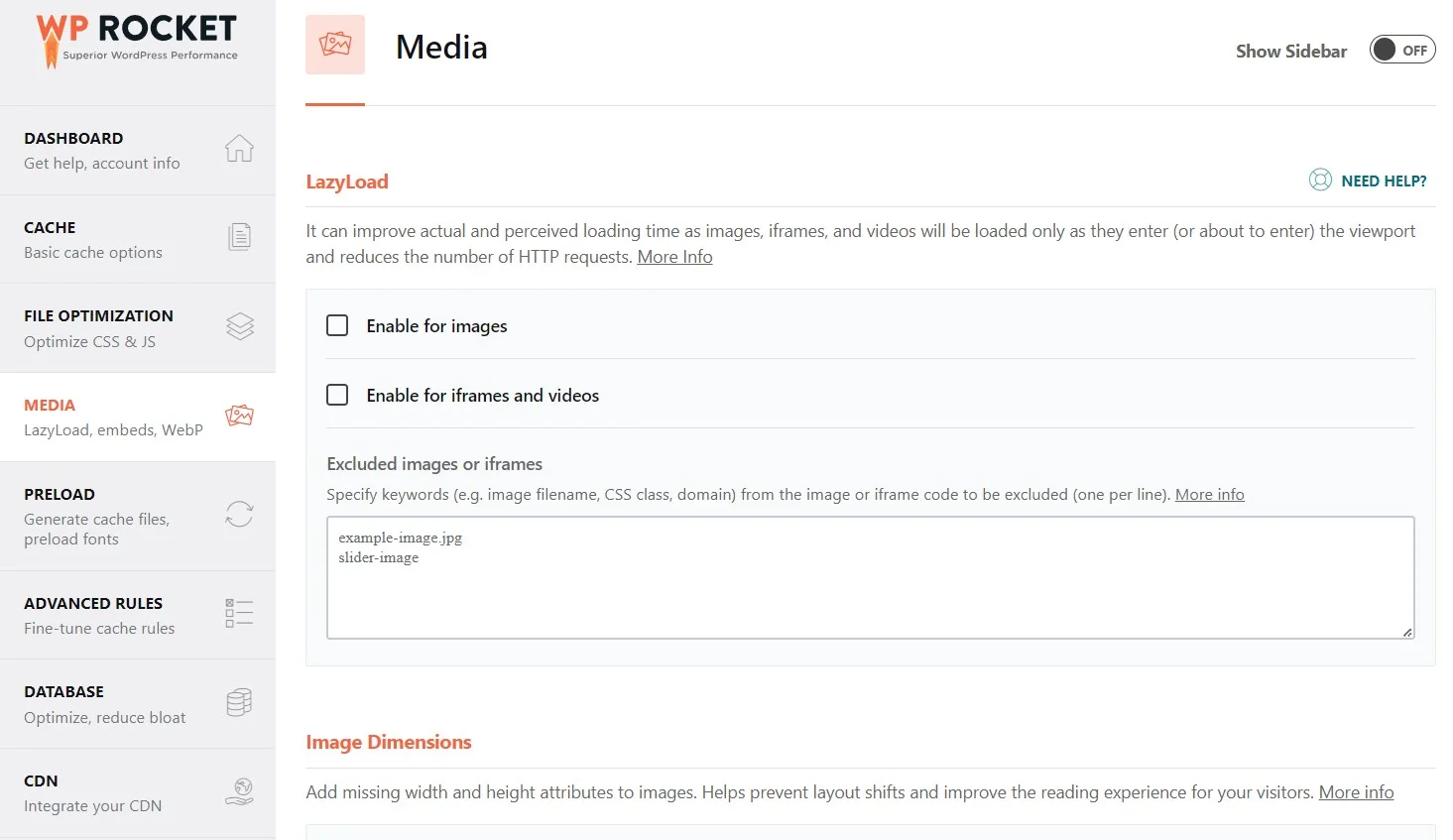 Lazy loading causes your site to delay loading some below-the-fold material until a visitor begins scrolling through the content. You may activate lazy loading for each of the following: Iframes, images, and videos.
Implement Cache Preloading
Most WordPress caching plugins load a page into the cache only after it is seen, so the first visitor after each cleanup does not see a cached version of the page.
If you have articles or pages that receive occasional traffic, your site's performance will suffer. The Preload option allows you to adjust this by "preloading" your material into the cache even if it hasn't yet been accessed😌.
Control Cache Setting under Advanced Rules Section
This tab essentially provides you additional control over which material is cached, who views cached content, and when specific content is removed. You may💁‍♂️:
Specify URLs that should never be cached, including wildcards.
Exclude certain cookies or user agents from receiving cached material.
Set URLs to always erase anytime you make changes to a post or page.
For certain query strings, force caching.
Setup Database settings
As your WordPress site grows, its database accumulates all kinds of "gunk" in the shape of post changes, automatic drafts, and other non-essential information.
The Database tab allows you to clean up your database and delete any unnecessary information. You can even set your database cleansing to happen automatically😍.
Use a Content Delivery Network
The CDN option enables you to employ a content delivery network (CDN) to improve the worldwide load times of your site. WP Rocket can assist you with using a CDN in two ways👇:
You may simply integrate with the official RocketCDN service from WP Rocket, which is powered by StackPath's worldwide network.
You may use a third-party CDN solution like KeyCDN, Amazon CloudFront, StackPath, and others. More specifically, you may instruct WP Rocket to serve all of your image files from a subdomain rather than your root domain
CDN lets you make distinct rules for All files, Pictures, Just CSS, Just JavaScript, and CSS plus JavaScript is great. Also, you may explicitly tell the CDN not to provide a certain set of files.
Control Heartbeat Activity
A WordPress API called The Heartbeat is utilized by plugins, themes, and the core of WordPress. It periodically sends queries to your server, which may affect how quickly your site loads😯.
You may customize how frequently Heartbeat functions in WP Rocket; we advise turning it on and setting each option (behavior in the front-end, behavior in the backend, behavior in the post editor,) to "Reduce activity".
Installing Compatible Add-ons
The Add-ons menu has a variety of add-ons for Varnish, Compatibility with WebP, Sucuri, and Cloudflare✌.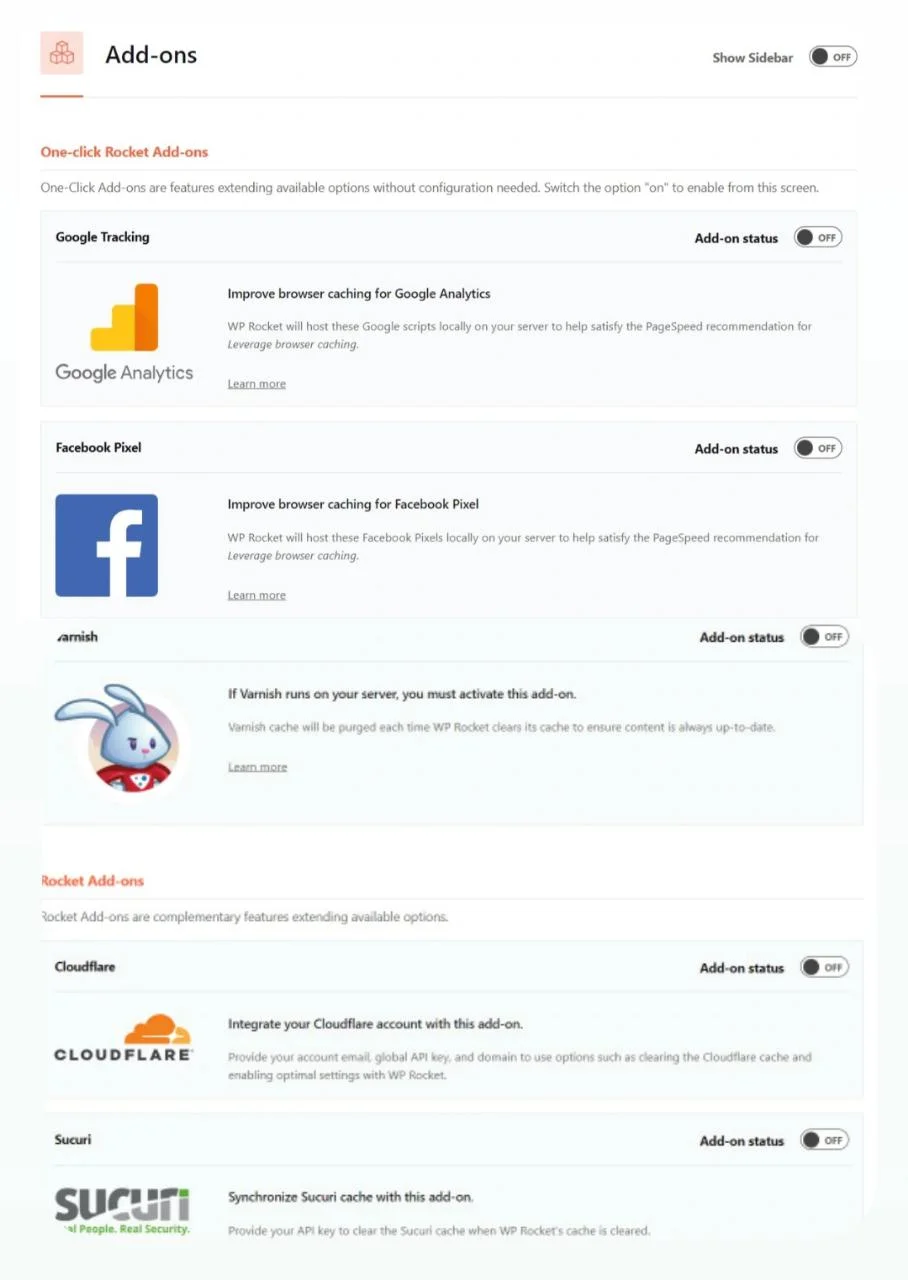 When you cleanse the WP Rocket cache, the Varnish add-on will also cleanse the Varnish cache. The Sucuri add-on serves an identical function for Sucuri's cache.
If you use WebP photos, the WebP Compatibility add-on makes WP Rocket compatible with them.
Lastly, the Cloudflare add-on allows you to sync the Cloudflare cache and manage various Cloudflare settings directly from the WordPress dashboard.
If you enable the Sucuri add-on, you'll get a new settings area for Sucuri👇
WP Rocket Features
Extensive documentation
WP Rocket not only features industry-leading support but also a wealth of documentation that is searchable immediately within the plugin. Making it quick and simple to discover answers without exiting the WordPress admin.
Cache Preloading
While using caching, you must typically wait until someone views a webpage for the cache to be "created." Cache preloading, on the other hand, builds your cache even if that specific page hasn't been seen, allowing your website to remain quicker than a rocket. And the best part is- all of this is achievable with a single click.
WP Rocket allows you to use preloading on two separate levels:
Activate Preloading – It will only preload your homepage and any links found on it.
Activate sitemap- WP Rocket will preload your complete site based on your sitemap if you enable sitemap-based cache preloading. This can be more resource-intensive, and most sites are unlikely to need to do so.
This option also allows you to prefetch DNS queries and fonts, which can help you load critical files more quickly.
Cache Exclusion
WP Rocket includes an intuitive UI for configuring sophisticated caching rules. This makes it simple to exclude plugins and scripts that should not be included in your cache.
You must keep in mind while using cache plugins that while everything works OK without special rules, sometimes you will configure your caching plugin incorrectly and your site will not function properly. In such circumstances, you can use advanced caching rules to prevent a certain plugin or script from being cached.
Database Optimization
Over time, your database accumulates worthless data, modifications of old posts, and a slew of other stuff you don't need. WP Rocket features a simple way to clear up your database. In WP Rocket, optimizing your database is as simple as ticking the boxes, scrolling down the page, and hitting the "Optimize" button.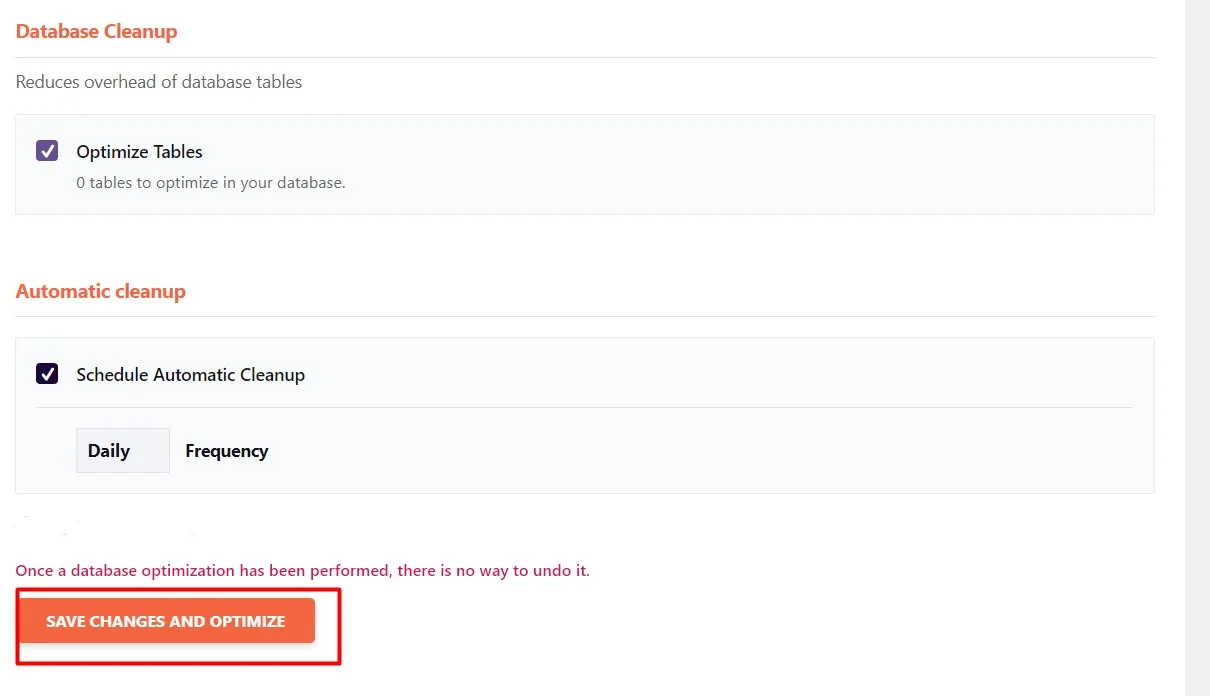 While optimizing your database is simple, you should always take the required precautions, such as backing up your database before executing database optimization plugins.
File optimization
WP Rocket includes tools for CSS, JavaScript, and HTML file optimization. These tools assist to minimize file size and lower the amount of HTTP requests, which can lead to quicker page loads.
Image optimization
WP Rocket provides tools for compressing and optimizing your website's photographs without sacrificing their quality. Making the page smaller, enhances the performance of the website even more.
GZIP Compression
WP Rocket supports GZIP compression, which minimizes the amount of data exchanged between your server and your visitors' browsers and compresses the files on your website. This leads to quicker website loading times.
Page Caching
WP Rocket generates static HTML files from your dynamic WordPress pages and delivers them to visitors to speed up page load times.
Concatenation and Minification
WP Rocket minimizes the size of the CSS and JavaScript files on your website by concatenating and minifying them into a single file, which lowers the number of HTTP requests and speeds up website performance.
Lazy Loading
WP Rocket now supports lazy image loading, so your website's pictures won't load until a visitor scrolls down to view them. This feature contributes to faster website performance and shorter page load times.
CDN Integration
WP Rocket integrates with well-known Content Delivery Networks (CDNs), enabling you to serve static assets from many locations worldwide, enhancing website performance for users from various geographical areas.
Add-ons
To further improve the performance of your WordPress site, WP Rocket provides further add-ons for functions like DNS prefetching, Google Analytics integration, and WooCommerce optimization.
Heartbeat Control
You may take command of the WordPress Heartbeat API using the heartbeat control feature.
Remove not used CSS
Unused CSS may be removed on a page-by-page basis using this capability. To do this, WP Rocket will scan each page. And may easily reduce a page's file size by more than 100 KB.
Delay JavaScript execution
You may optimize initial page load speeds by postponing JavaScript execution unless a user interaction occurs (e.g., a click or scroll). To avoid problems, you may also exclude specific JavaScript files explicitly.
CSS/JS render-blocking
This function helps to eliminate the well-known Google PageSpeed Insights warning to "Eliminate render-blocking resources."
WP Rocket Alternatives
WP Super Cache- This plugin is also a well-known cache plugin all across the internet. WP Super Cache has CDN support, a cache deletion timeline, the option to activate post/category/tag preloading, and other useful features.
W3 Total Cache – A free caching plugin with a variety of optimization capabilities such as database caching, page caching, and minification.
Swift Performance- It is a premium caching plugin that includes database clean-up, image optimization, and slow loading among other capabilities.
WP Fastest Cache – A free caching plugin with Gzip compression, page caching, and browser caching capabilities.
Cache Enabler – A free caching plugin that allows you to cache and minify your pages.
WP Rocket Pricing
WP Rocket offers the following pricing plans💸-
Single- $ 59 per year (1 website)
Plus- $ 119 per year (3 websites)
Infinite- $ 299 per year (unlimited websites)

FAQs
What exactly is WP Rocket💭?
A sophisticated caching plugin made specifically for WordPress is WP Rocket. It was a revolution when it was released in 2013 to tackle the problem of both sluggish loading websites and complicated caching plugins. The minimum setup, simple interface, and excellent support soon secured its position as a market leader. WP Rocket now runs over millions of websites and is one of the most popular caching plugins for WordPress.
Do you need coding knowledge to use WP Rocket💻?
WP Rocket does not require any coding expertise. It is a WordPress caching plugin that is user-friendly and simple to use, especially for non-technical users.
But, if you have coding abilities, you may take use of WP Rocket's sophisticated settings and modifications. Its developer tools, for example, may be used to add your own code snippets or interface with other WordPress plugins or themes😵.
What amazing features does WP Rocket provide👀?
Well, there are a lot of features like- Page Caching, GZip Compression, Cache Preloading, Sitemap Preloading, Browser Caching, Google Fonts Optimization, Database Optimization, Lazy Loading, Remove Query Strings from Static Resources, Defer JS Loading, Minification, and Concatenation, CloudFlare Compatibility, DNS Prefetching, CDN, Import/Export, Multisite Compatibility, Multilingual Compatibility, eCommerce Friendly (WooCommerce), Developer Friendly, Mobile Detection.
What is the caching functionality of WP Rocket🤷‍♀️?
WP Rocket provides sophisticated caching options including page, browser, and database caching, which lessen server strain and speed up page load times.
Page Caching- WP Rocket generates static HTML files of your website's pages to minimize server load and increase website performance.
Browser Caching– The plugin allows browser caching, which stores static files on the browsers of users, allowing the website to load quicker for return visits.
Database caching- WP Rocket uses GZIP compression to lower the size of data transmitted between the server and the visitor's browser, which improves website performance.
Is there a free trial or a freemium plan available from WP Rocket🙋‍♂️?
There is no free trial or freemium option available with WP Rocket. They do, however, have a 14-day money-back guarantee, so you may test the plugin to see whether it suits your needs. If you are unhappy with the plugin, you have 14 days to seek a refund. This allows you to try out WP Rocket without committing to a long-term membership.
What is the pricing scheme of WP Rocket💰?
WP Rocket understood that caching is a complicated thing that requires a lot of support and that without outstanding support, you can't develop an excellent caching plugin, which costs money. So, WP Rocket is a premium-only plugin; here's how the price works:
$59 for a single site
$119 for three webpages
$299 for an unlimited number of sites
What makes WP Rocket superior to a free caching plugin🤷‍♂️?
WP Rocket is a premium caching plugin for WordPress that provides sophisticated capabilities that are not normally seen in free caching plugins. While free caching plugins might be a decent starting point for enhancing the performance of your website, WP Rocket provides additional capabilities, increased page speed, ease of use, customer support, and frequent updates that make it worth the purchase.
Who are the most frequent WP Rocket users🤔?
WP Rocket is a popular WordPress caching and optimization plugin. It is used by a diverse group of people, including bloggers, small business owners, developers, e-commerce websites, and digital agencies.
What are the benefits of WP Rocket💬?
Here are some benefits of using WP Rocket💁‍♂️:
WP Rocket has extensive caching capabilities such as cache preloading, database optimization, and lazy image loading, which may greatly increase your website's performance and loading time.
It has been designed to be simple to install and configure, even for non-technical users. Its user-friendly interface allows you to rapidly change your cache settings without needing to know anything about caching or WordPress.
WP Rocket may speed up your website by minifying CSS, JavaScript, and HTML files, which decreases their size and allows them to load more quickly. This can lead to a more positive user experience and greater search engine rankings.
It is continually updated to guarantee that it is compatible with the most recent version of WordPress and continues to provide the finest speed optimization features.
WP Rocket provides customer service via email, support requests, and a knowledge base. This means that if you have any problems or inquiries, you may obtain assistance promptly and efficiently.
What makes WP Rocket stand out?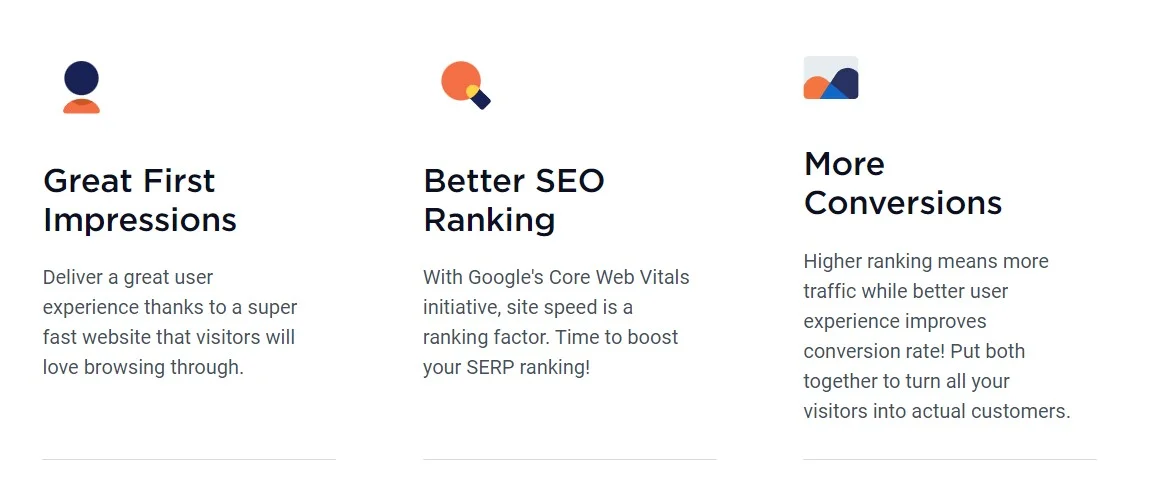 Simple to Use😎
WP Rocket is simple to install and set up because of its user-friendly interface. It has a straightforward, one-click activation option, and the default settings are well-suited for the majority of websites, requiring little customization.
Convenience🙌
Everything is contained under one roof and is simple to access and adjust, but if you developed your free stack, you'd be continuously switching between plugins.
Compatibility🤝
Because WP Rocket is a single coherent plugin, you can be confident that none of the functionality will conflict. When you try to pile several plugins together, you may encounter compatibility concerns.
Support and Updates👌
WP Rocket offers a responsive customer support team that can help with any problems or inquiries you might have. It also regularly releases updates.
Over to you
WP Rocket is a robust and dependable WordPress website optimization tool. It is an effective caching plugin that may greatly enhance the performance of WordPress websites by speeding up page loads, enhancing file efficiency, and providing extra functionality. Its extensive cache features, ease of use, and interoperability with CDNs make it a popular choice for website owners looking to increase the speed of their site🤩.
Hence, it is unquestionably something to think about if you're searching for a caching plugin to enhance the performance of your WordPress website👍. However, it's vital to keep in mind that WP Rocket is a premium plugin, which means it has a price.
We haven't found any downsides to WP Rocket in our own experience. If we were to criticize anything, it would be the premium-only price🙆‍♀️.
I'm hoping that this review will be useful to you as you consider WP Rocket as a possible caching plugin for your WordPress website🥳