If you want to give an amazing look to your website, then you can use sliding images. Sliding images allow you to display several images on your site and show them in a sliding gallery. If you use sliding images on your website, then your visitors will have time to look at the image and click on the one they like for related information.
Image sliders are best for showing casing the top products and services that you offer, the key selling points, client logos, your team faces, some testimonials, and much more.
Most of the visual page builders including Elementor, Divi, and Beaver Builder also give you this feature as part of their widget, block, or extension.
There are several plugins available that enable you to add sliding images. However, some plugins can slow down your website too.
In this post, you'll be knowing about the best slider plugins available for your website. So just sit relaxed and read this post.
What you should consider about Image Slider Plugins
Image sliders make the webpage more eye catchy and good-looking but on the other side, they also make your site slower. So you must few things that you check in a plugin before choosing it.
Responsiveness: The plugin you are going with should be responsive on all devices. There are viewers who view your content from mobile, so it is important that the plugin is Mobile Friendly.
Speed: There are some plugins that compromise your site's speed and slow it down. So, always check that the plugin has high performance and is optimized to keep your site fast.
Ease-to-use: Always look for a plugin that is easy to use. Complex procedures could lead to mistakes that negatively affect your site. Moreover, an easy-to-use plugin will always save you time.
Price: There are lots of plugins available, some are free while some are paid and it's up to you what you choose. Although many of them paid they also offer additional features which will ultimately enhance your website. But if are tight on budget you can go with free plugins and later on upgrade to the paid ones.
List of Best Image Slider Plugins for WordPress in 2023
MetaSlider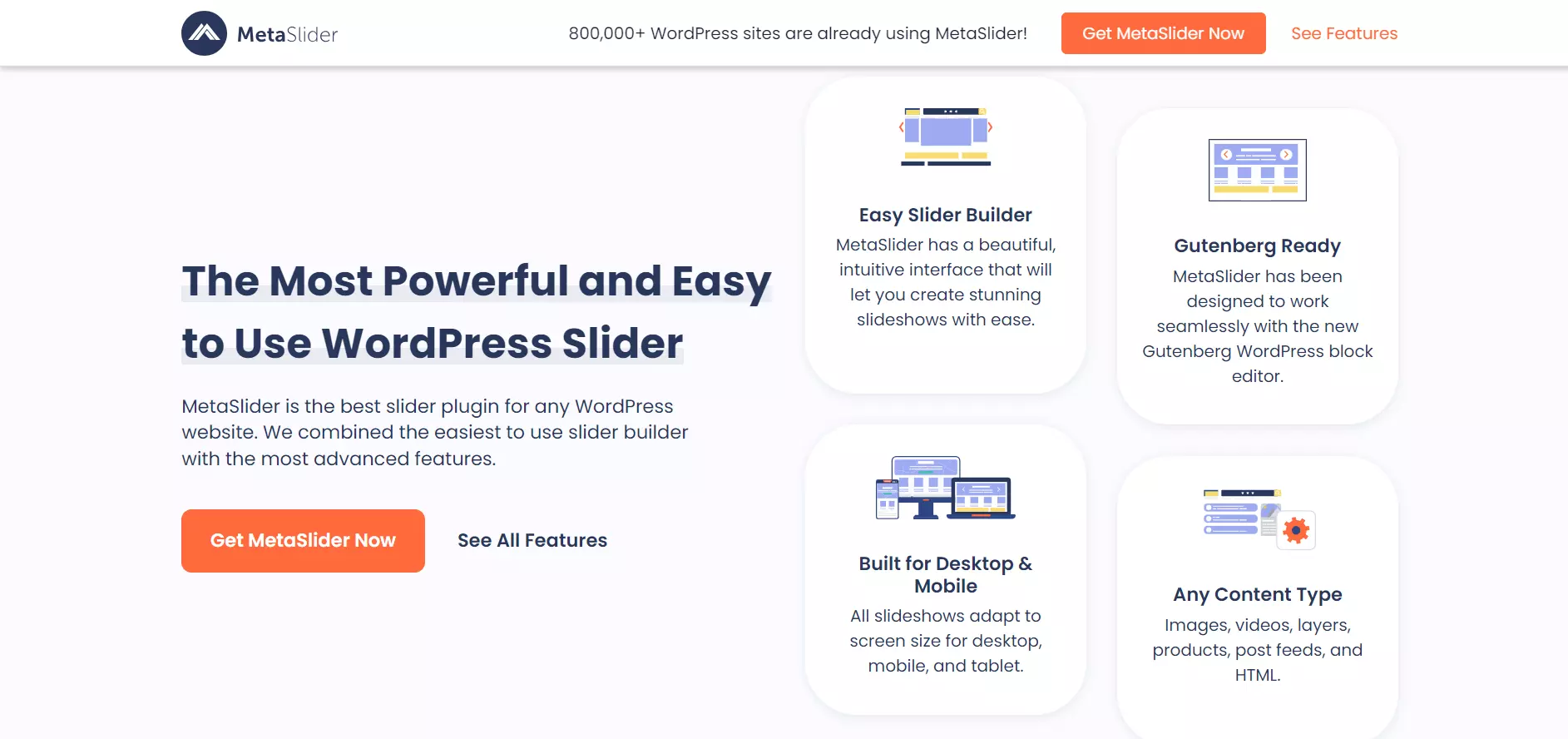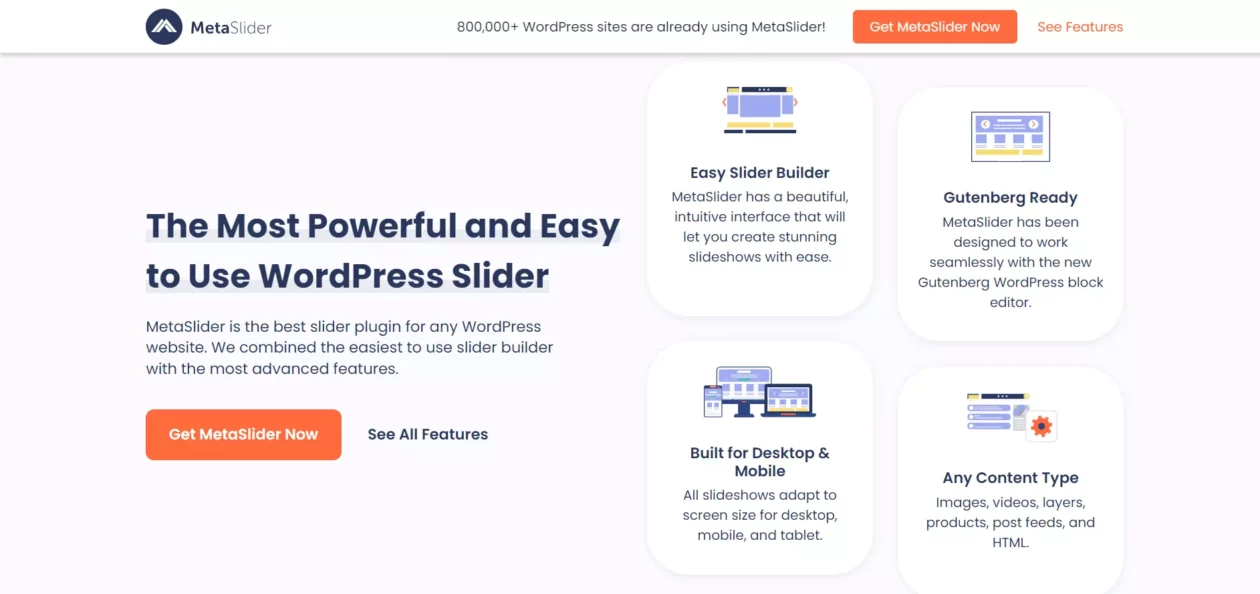 If you are looking for an easy-to-use WordPress slider plugin with advanced features, then MetaSlider is there for you. It is easy to use as the plugin automatically handles the slider settings for you.
With MetaSlider you can create powerful slideshows. You can make slides like image slides, video slides, product slides, and even HTML slides. MetaSlider is a trusted and well-known plugin that is used by companies and organizations like NASA, Stanford University, Vimeo, etc.
MetaSlider comes with a beautiful, intuitive interface that lets you create stunning slideshows with ease. Moreover, it has been designed to seamlessly work with the new Gutenberg Block editor.
Plus it is also responsive and adapts to screen size for desktop, mobile, and tablet.
Price: $31 per year for one site
Master Slider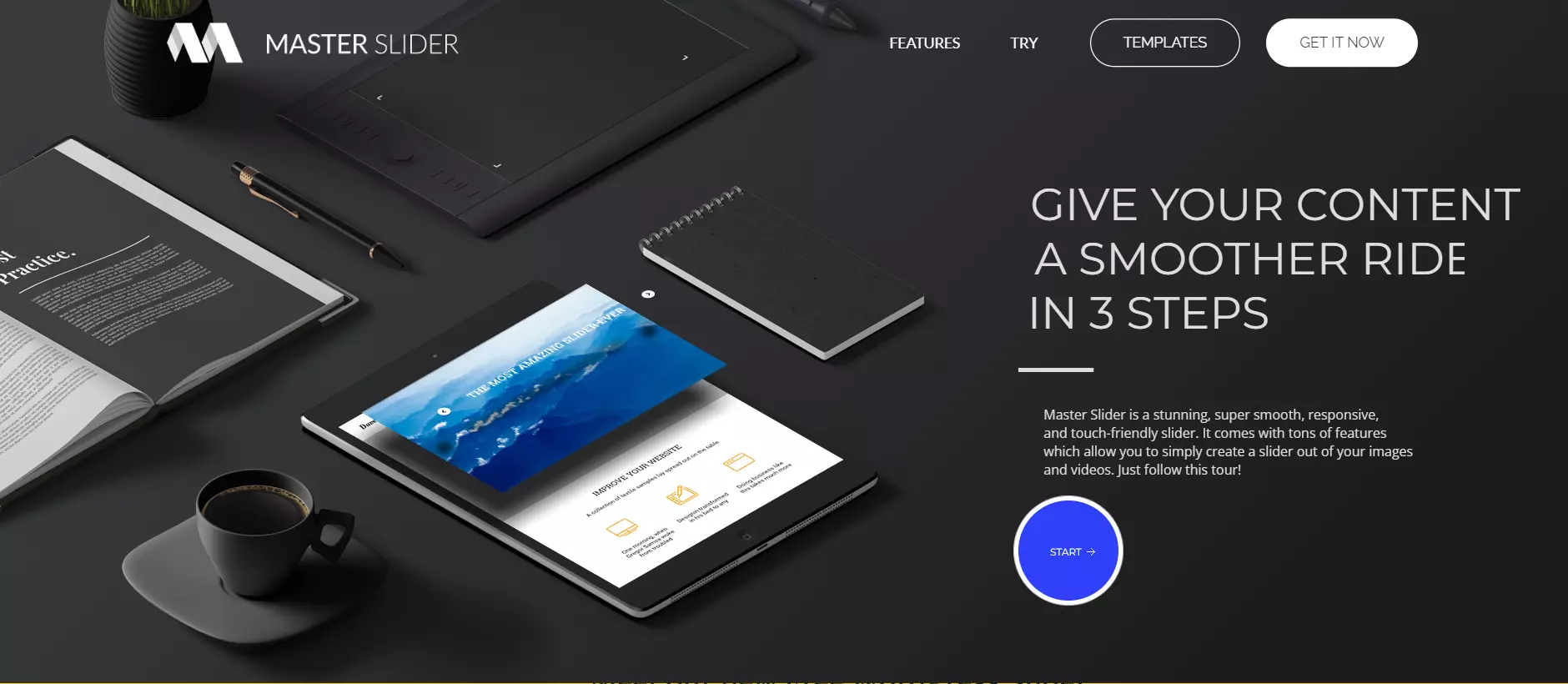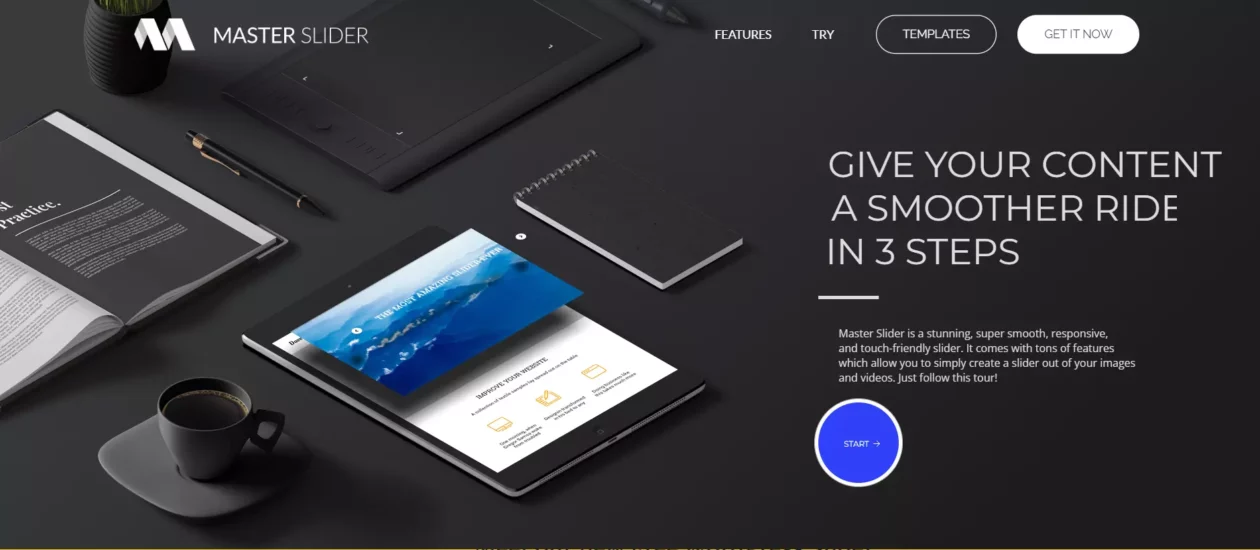 Master Slider is another amazing free image slider plugin that lets you add a slider to your website. This plugin gives you a bunch of demo templates to start with. You can use these demo templates for quick starting and later on, replace them with your own.
With Master Slider, it is very easy to work as it comes with a drag-and-drop slider creation.
Master Slider is SEO-friendly and responsive that works on all major devices and has a unique feature, that it supports touch navigation with swipe gestures.
Price: $34 one-time payment
SeedProd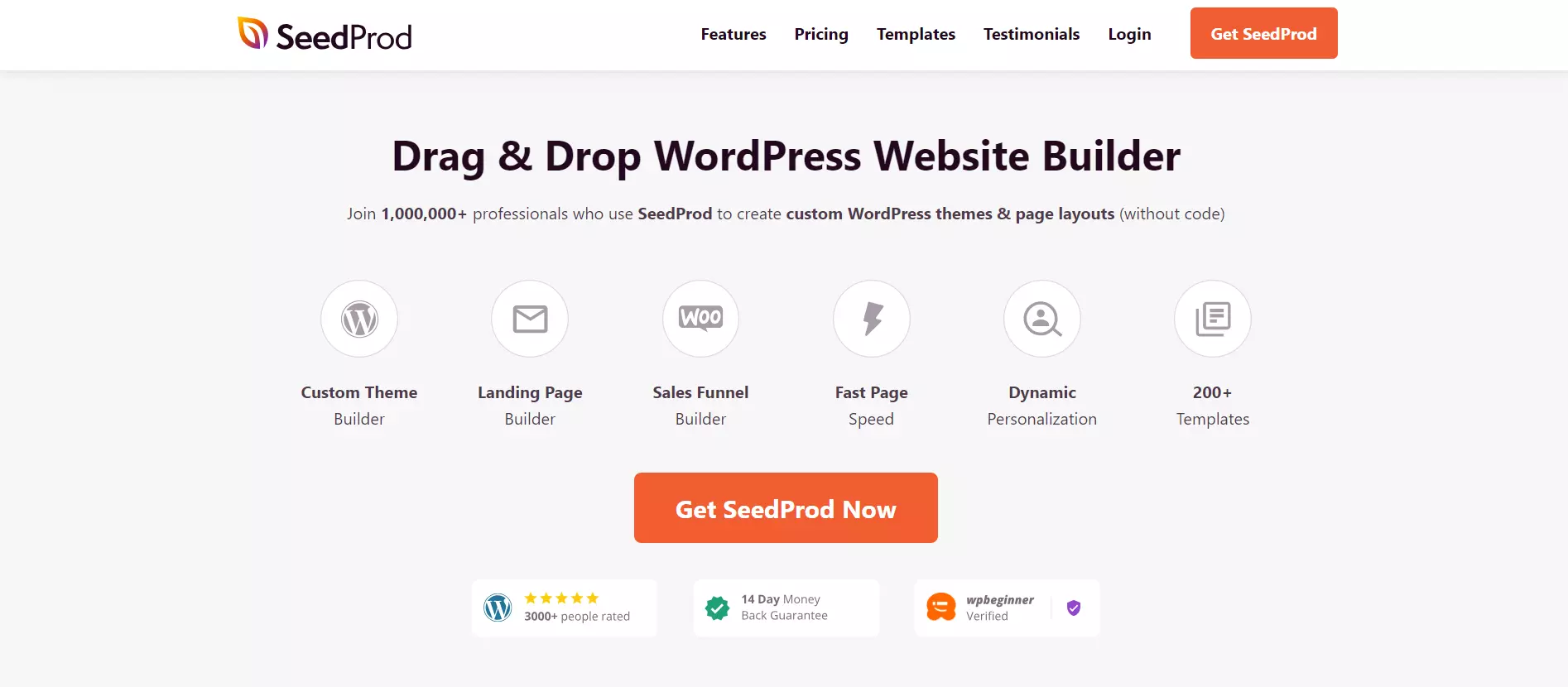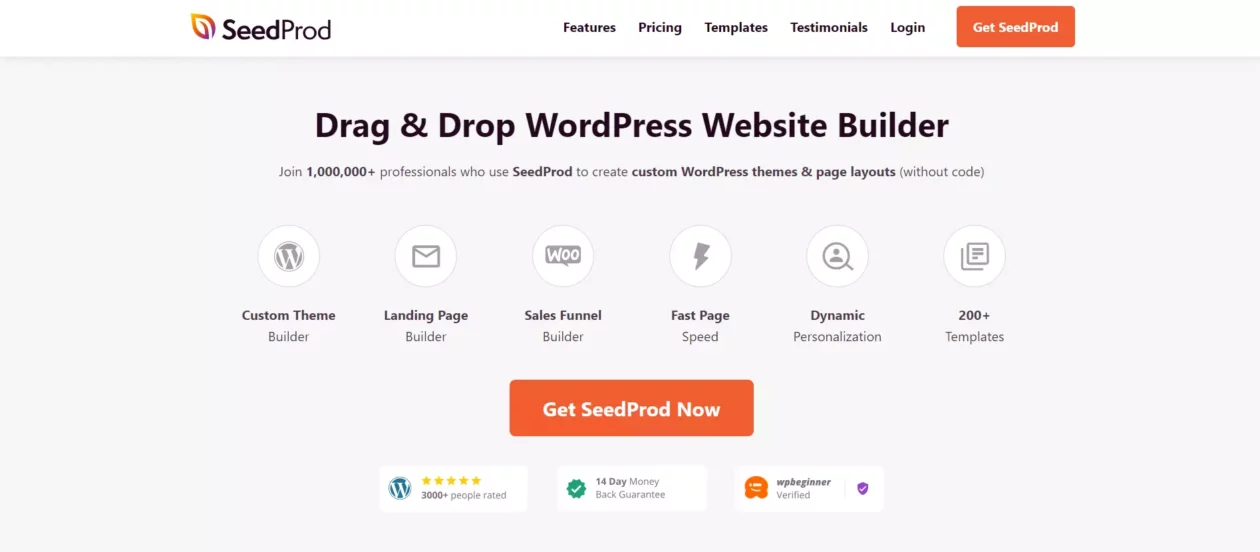 More than just being a slider plugin, it is also the best website page builder. It is easy to use and fast so that you don't compromise your work speed. With SeedProd drag and drop editor you can seamlessly add image sliders.
The Image Carousel block makes adding photos to your landing page as easy as it was ever before. It comes with lots of additional options like light and dark modes, slider templates, caption styles, fonts, etc.
What makes SeedProd the best is that it is designed for fast performance. Free of unnecessary features, it is simply focused on the best performance. Since it is mobile responsive, so your viewers can enjoy your content from any device.
With all these features, SeedProd is a great asset to your work.
Price: starts at $39.50 per year
Soliloquy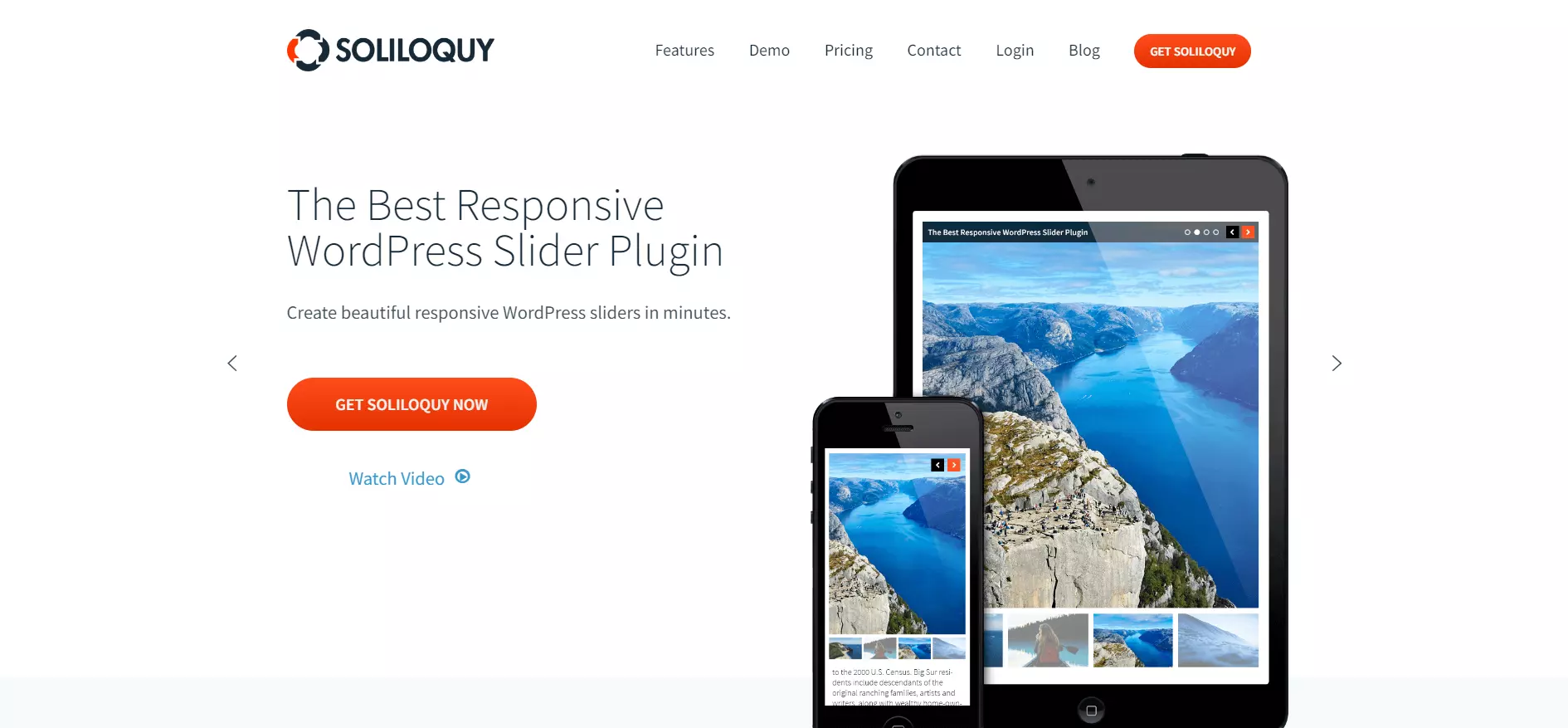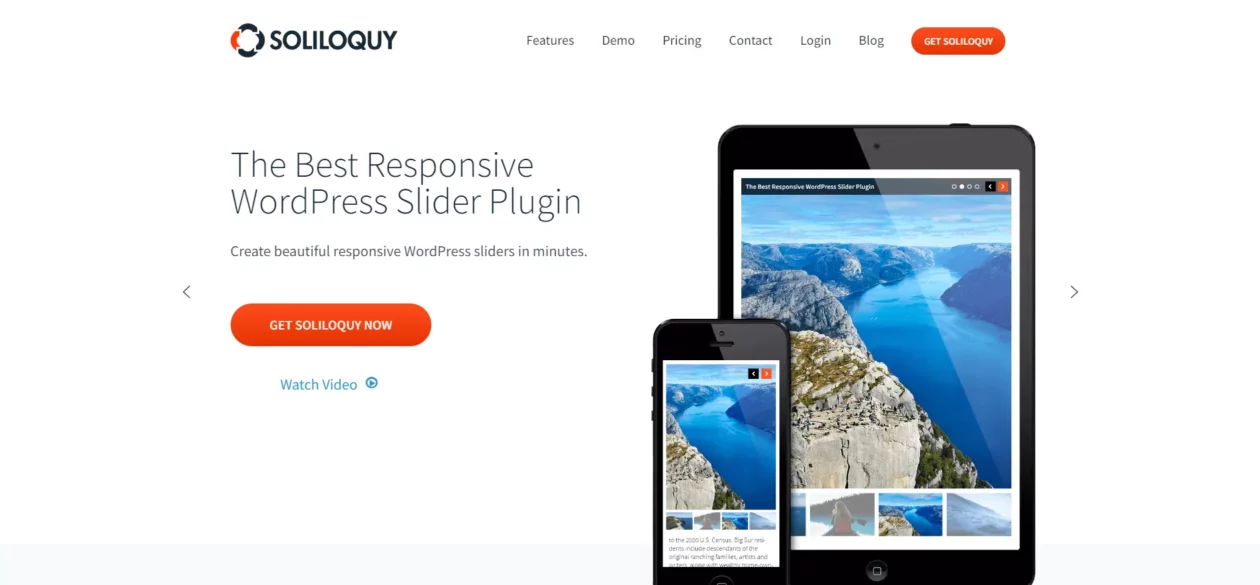 Soliloquy is the most powerful and user-friendly WordPress slider plugin available. Soliloquy comes with amazing features like drag and drop builder, fullscreen lightbox mode, dynamic sliders, and more.
You can choose from pre-built templates to customize your WordPress slider. If you are an e-commerce website owner, then using this plugin you can add product sliders for your WooCommerce store.
All sliders created with Soliloquy are completely responsive and mobile-friendly. It adapts to the visitors' device and shows sliders accordingly. With Soliloquy you don't have to worry about browser compatibility as it is made for cross-browser compatibility. It means that your site will work on the majority of browsers.
Price: $13 per year for one site
Slider Revolution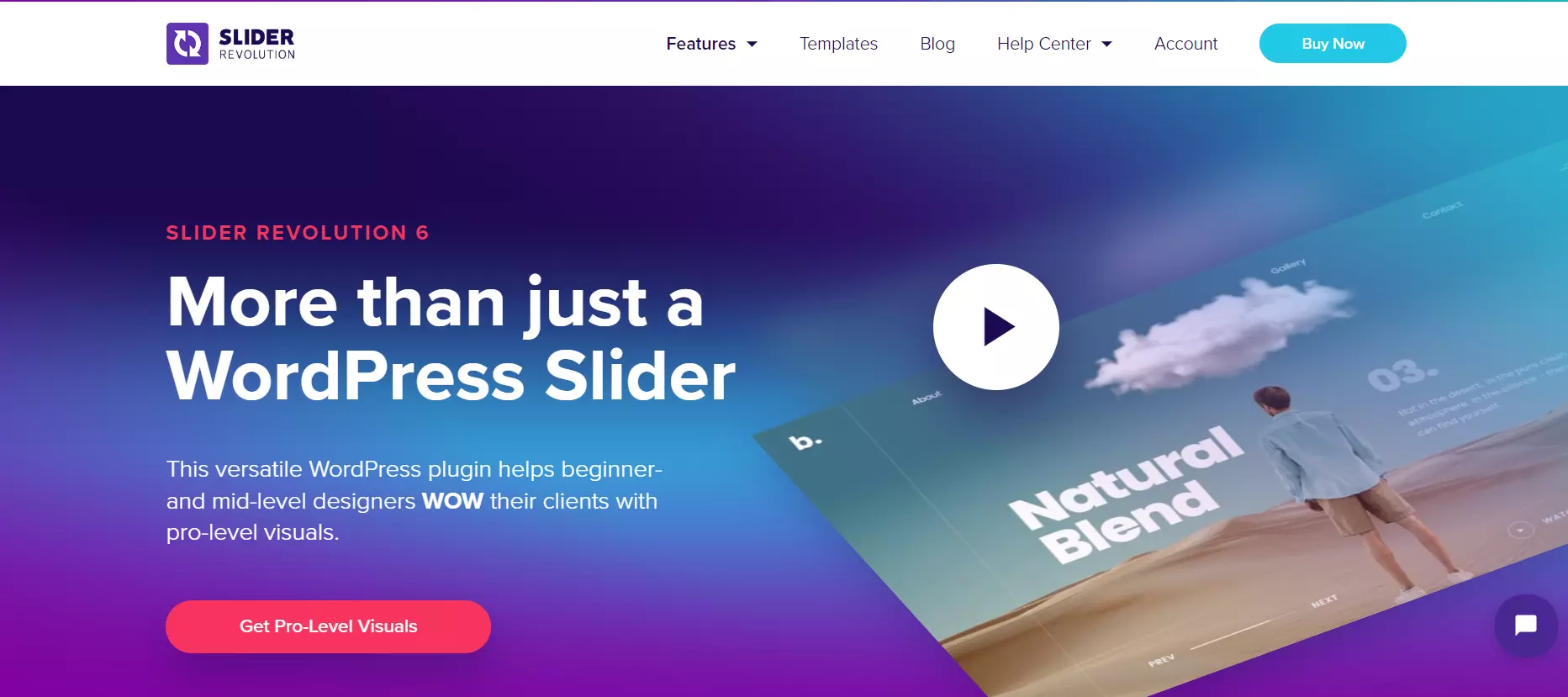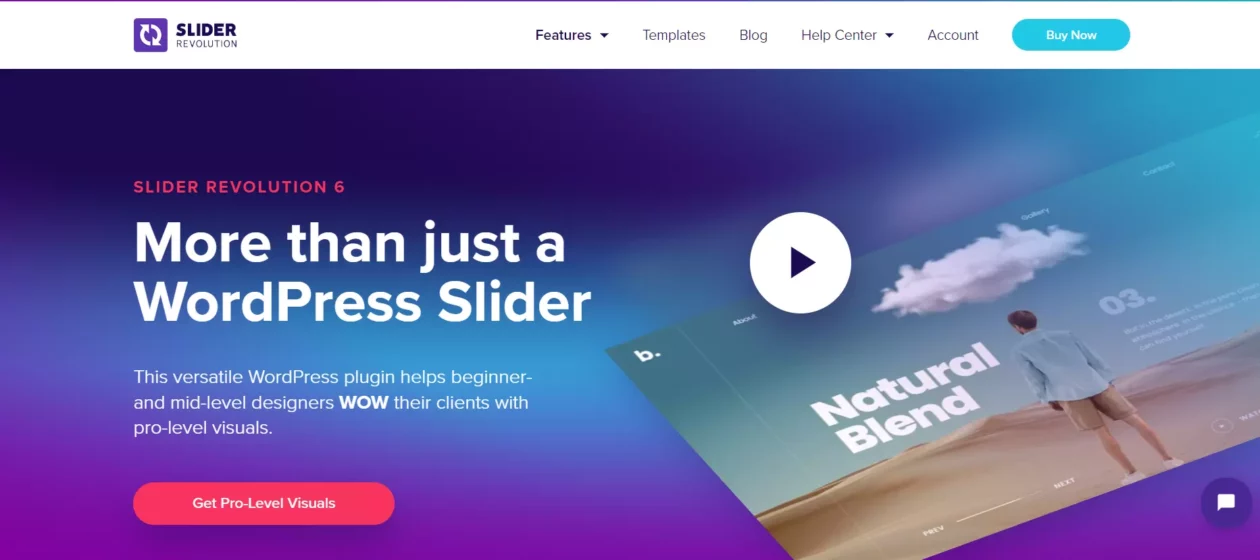 Slider Revolution is a premium slideshow builder plugin for WordPress. With Slider Revolution, you can add images, text, and videos to your sliders. With its fast and efficient visual editor, you can customize the slideshow according to your need.
Since the plugin provides you with pre-built templates, you can choose the templates and fasten your work. And the best part is that this plugin is constantly updated so that you do not lack behind.
Price: $29 per year for one site
Slide Anything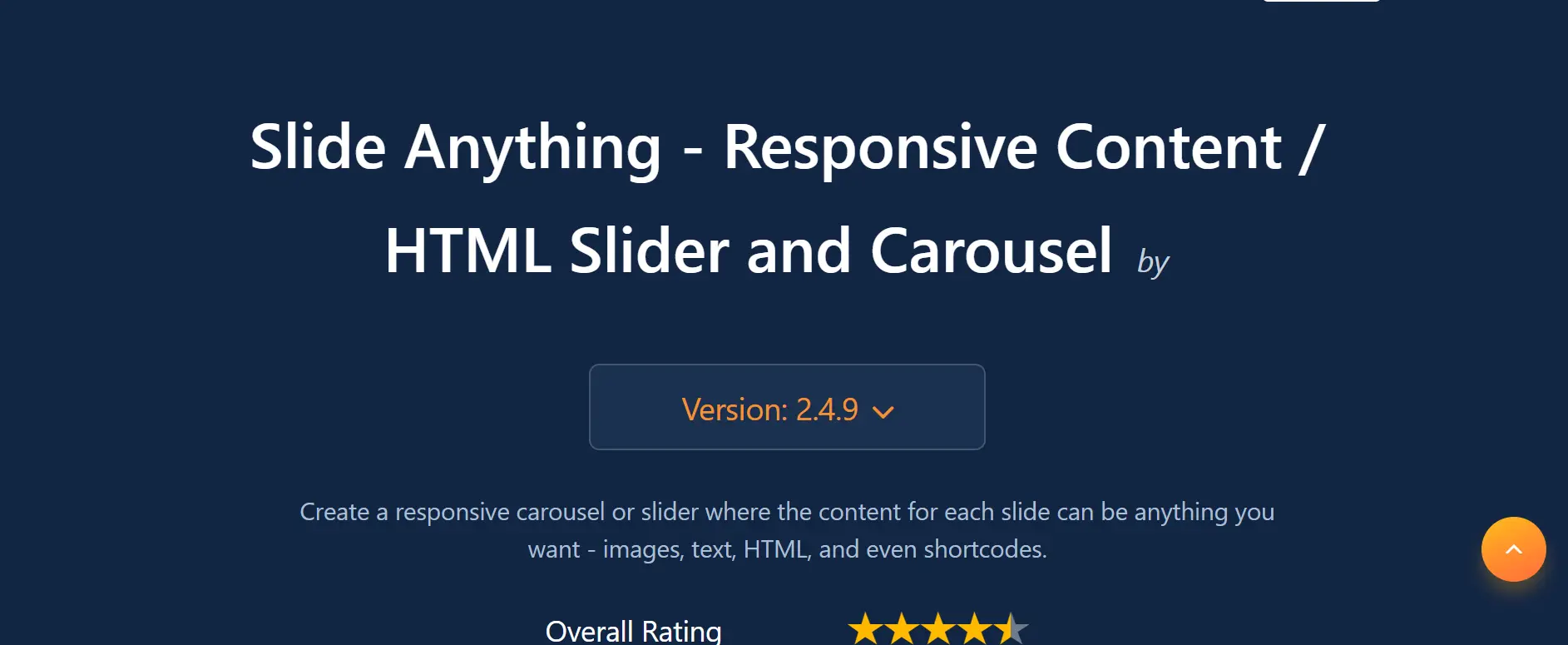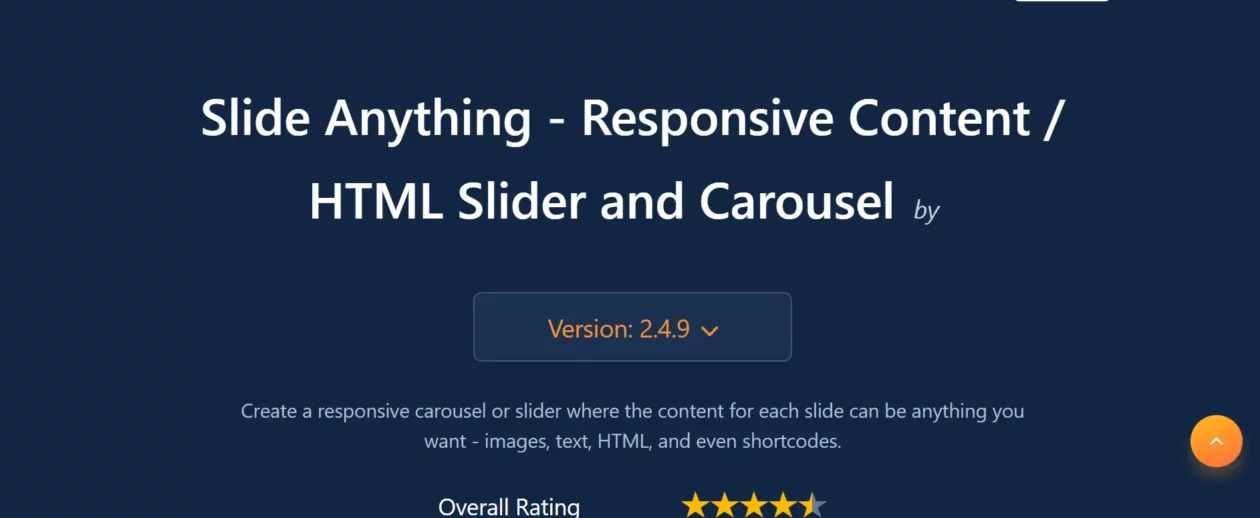 Slide Anything is a free and responsive image slider plugin that allows you to create a slider for your content. You can add text, images, HTML, and even shortcodes. Slide Anything provides many Owl Carousel 2 features that will surely make your work easier.
This plugin uses the Owl Carousel 2 jQuery plugin and lets you create beautiful and amazing touch-enabled responsive sliders to enhance your website.
Since it comes with Owl Carousel 2, it has features that include Touch and Drag support, Infinite Looping, Transition effects, Hero Sliders, thumbnail Pagination, and many more. One of its amazing features is a slide link, using this you can create a hover-over link button for any slide within your carousels.
Since Slide Anything is an open-source software, it is free to use.
Price: Free
Smart Slider 3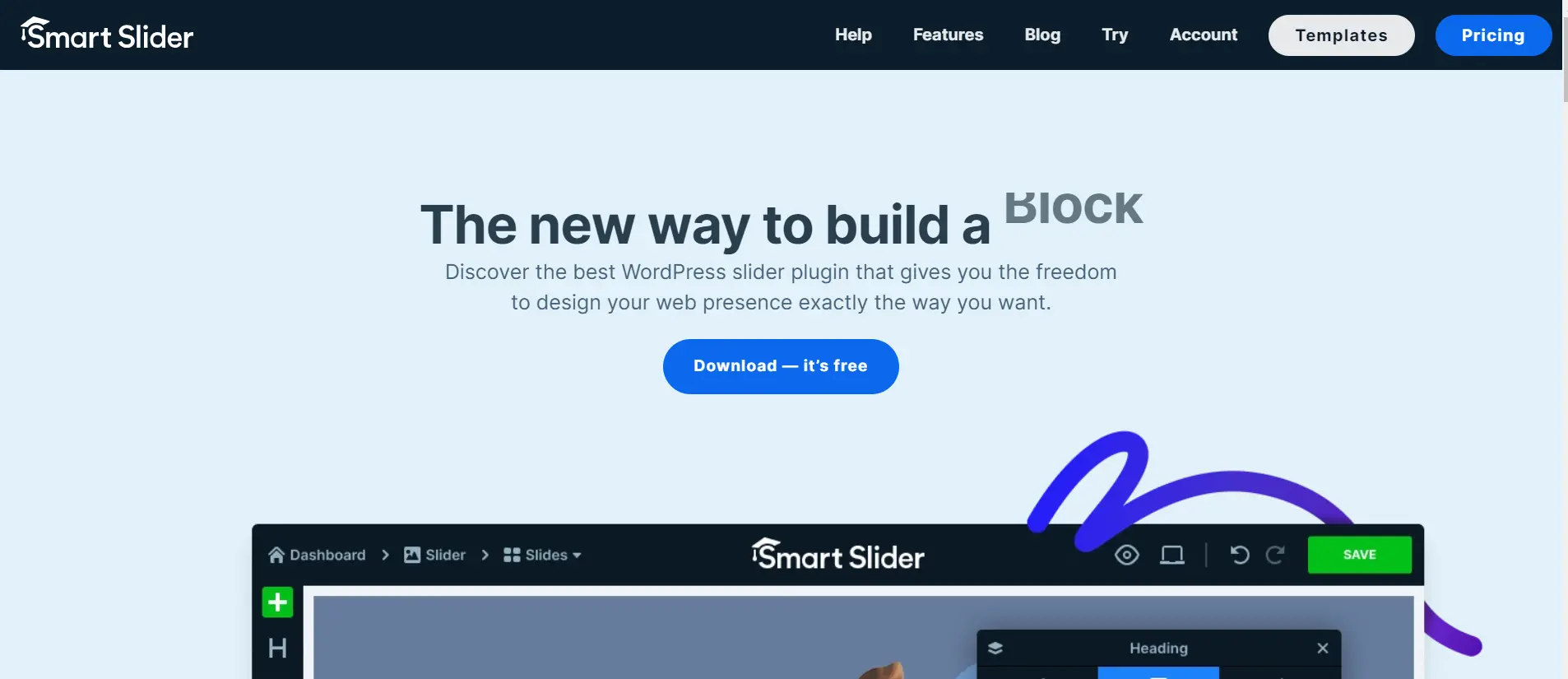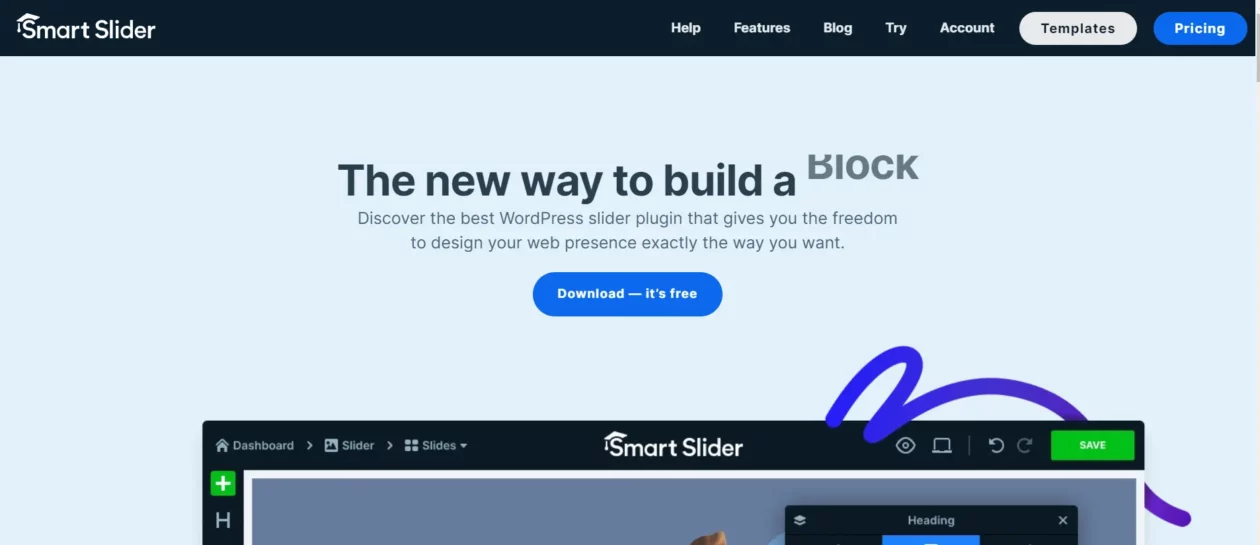 Smart Slider 3 is a freemium WordPress slider plugin. This plugin focuses on design and customization so that your sliders match your brand. From text to videos, you can edit everything easily with its customization options.
Smart Slider 3 has its Live Slide Editor which makes creating slides fast and efficient and also gives you freedom to build what you want. And you know what's the best part? All this you can do without coding, just pick a slider template and go on.
With its responsiveness, you can ensure that your mobile and tablet users could enjoy your content seamlessly.
Price: free version is available and paid version at $49 for one site
RoyalSlider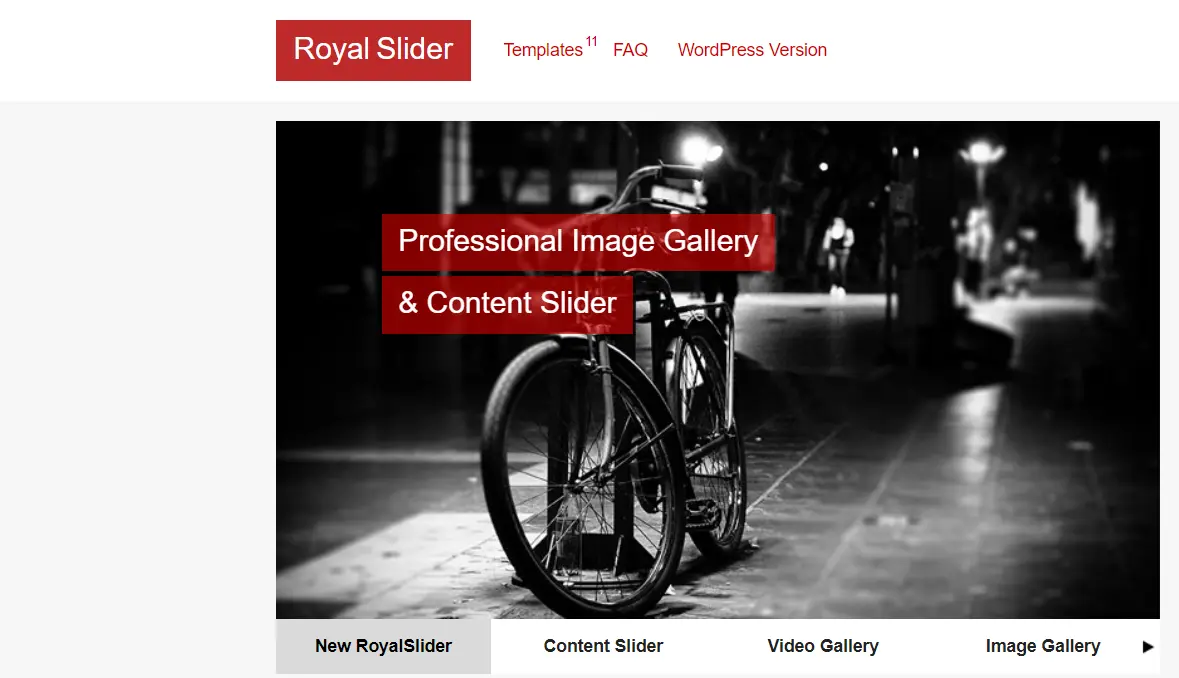 RoyalSlider for WordPress is a responsive HTML content slider plugin. RoyalSlider is mobile-friendly and allows you to create custom slideshows and CSS# banner rotators with images, videos, and HTML.
Royal Slider is focused on performance, and stability and is inclined to provide the best user experience. And for that, it is simple to use as it does not have too many fancy transition effects.
It is responsive for all devices mobile, desktop, or tablets, and is optimized to make it even faster. Its script modular architecture allows you to exclude the part from the main JS file to optimize it even more.
Price: $23 one-time payment
Crelly Slider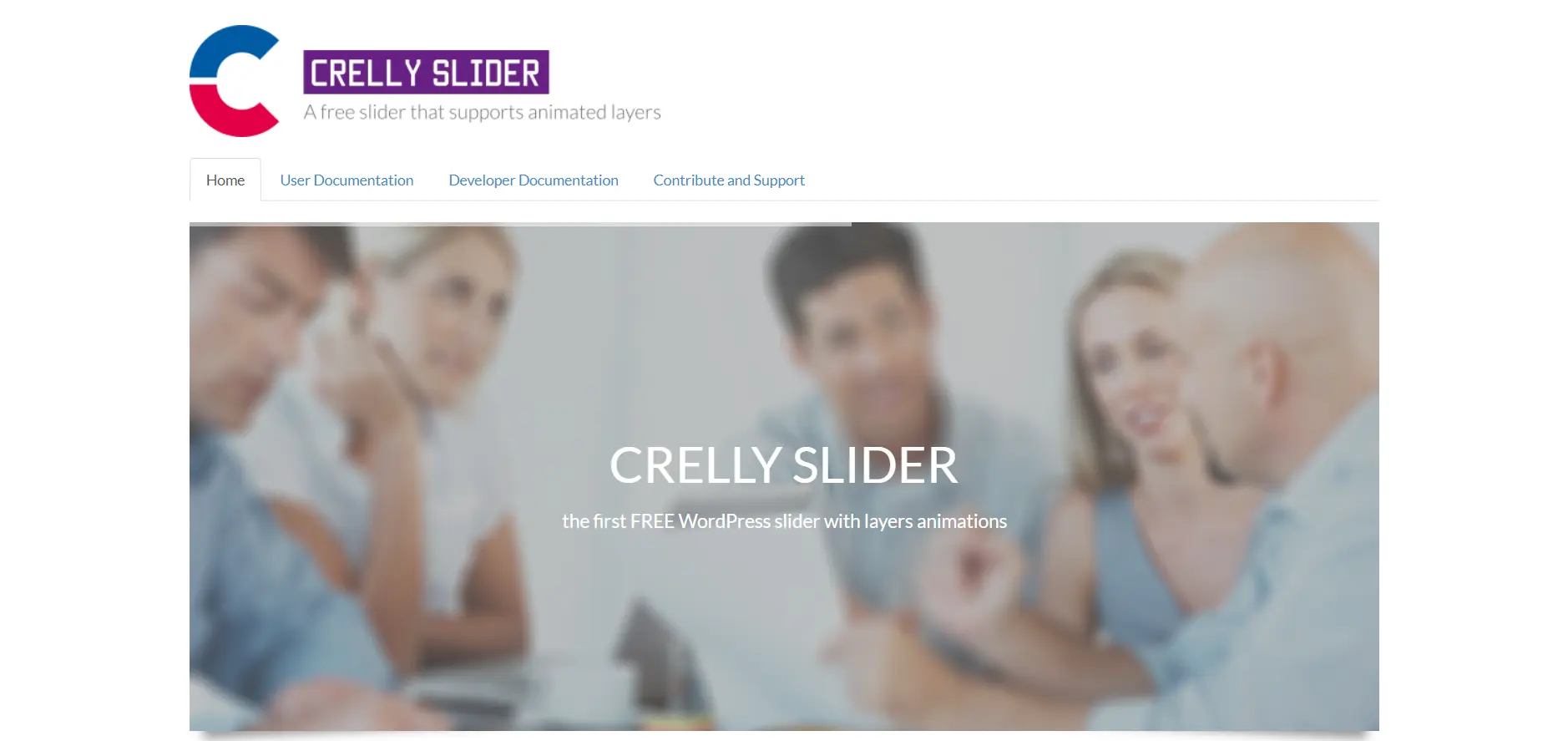 If you are looking for a free and powerful WordPress plugin, then Crelly Slider got you! It is an open-source plugin designed to make your workflow fast. Its fast design and little installation time make it fit for you.
With Crelly Slider's drag-and-drop interface, you are all set to customize page backgrounds, colors, and fonts, and add transition effects.
And as every plugin is responsive, it also has a responsive design to make your content compatible with all screens.
Price: Free
Depicter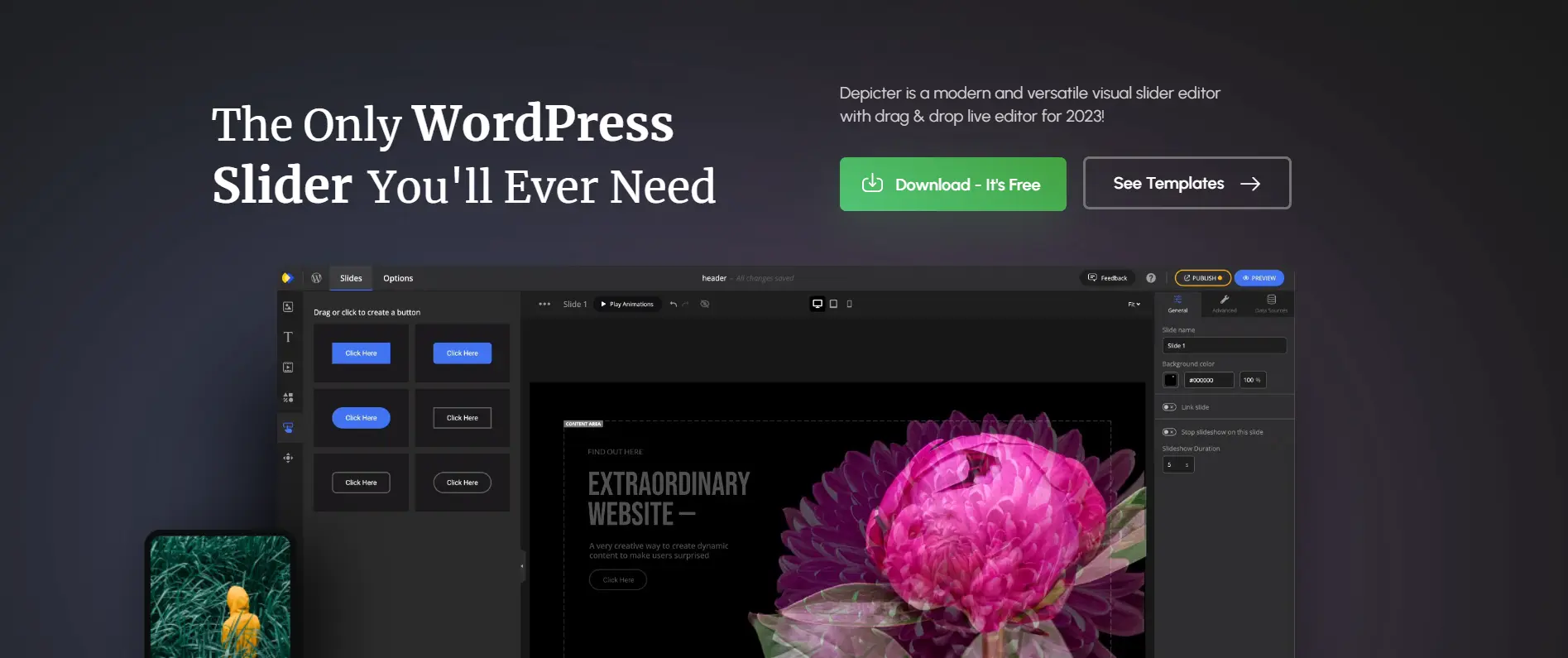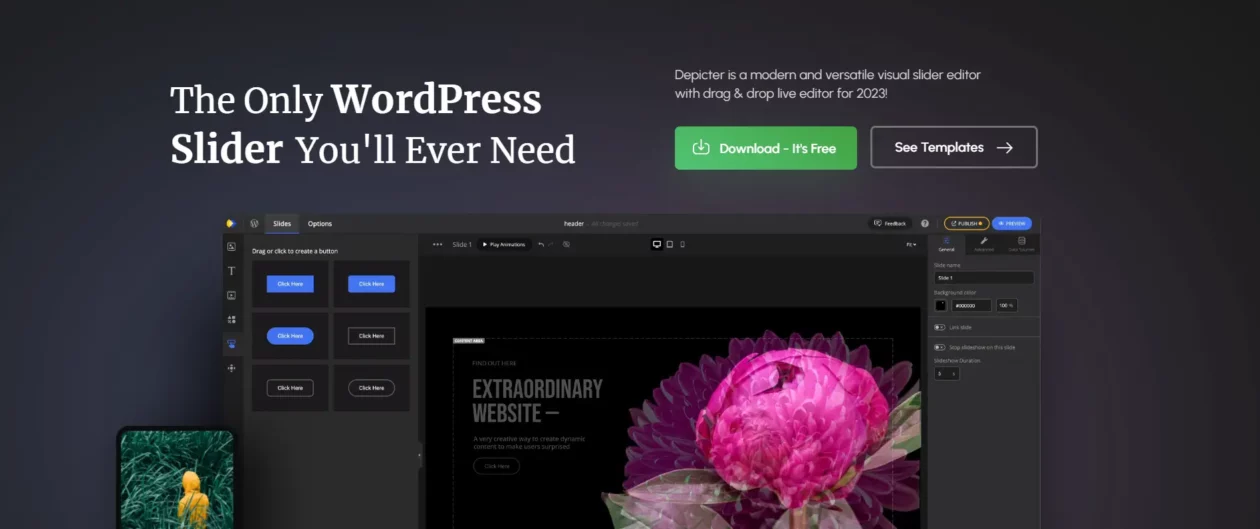 Depicter is a free plugin for WordPress. Despite being a free plugin it is powerful, easy to use, and efficient and allows you to create beautiful sliders without coding. Either you can make it from scratch or you can use one of the templates available for free in the Depicter library.
With Depicter, you get full control of what you are creating. From the slider's transition to its colors and font, you can customize it all with its drag-and-drop controls.
Thanks to its responsive design, which ensures that your visitors enjoy your content from any device.
Price: Free
FAQs
What is an image slider on WordPress?
A slider is a design element used to display images and videos on your website. It works like a slideshow, showing one or more images or videos at a time. The content changes automatically after a delay or click on the navigation button.
Which is the best free image slider plugin for WordPress?
There are many free image slider plugins available but you can go for any of the plugins like Depicter, Crelly Slider, MetaSlider, and Master Slider.
Which image slider plugin is better, Free or Paid?
Both the plugins are good, but free plugins come with limitations whereas paid plugins do not limit you and provide you with additional features.
What is the use of an Image Slider?
Using an image slider one can show the logo slider, clients slider, team slider, testimonials slider, and much more. Simply, it can show the content at request while keeping the webpage clean, responsive, and easy to read.
Over to You
Thanks for coming till the end of the post.
So, here is the list of best slider plugins for you with all the features and pricing. Some are free while some are premium, but the main thing while selecting is that it should not go over budget and does not slow down your website.
Don't worry the plugins mentioned above are great and designed with responsive design so that they don't compromise your site's speed. The functions offered are like any modern plugin to streamline your workflow and make it easy for you to add sliders.
So, there is nothing much to say because you can't do anything until you use these plugins on your own.