Transferring WordPress websites from one host provider to alternative providers can be extremely grueling and monotonous for many users, But the hard reality is that an inadequately executed migration process can trigger terrible effects, such as data loss and downtime.
Luckily, migrating a WordPress website to another web hosting provider is simple, From using your provider's control panel and hosting backup service. One can however use WordPress Migration plugins that are specifically designed to remove the complexities of the process of moving a WordPress site from one location to another. It can be also used to migrate websites from a local development environment to a live Server or to switch a site from a subdomain to a high-level domain.
Now the question arises of how these plugins actually work, So in a very easy-to-understand way we can say these plugins download and transfer your site files, including media files to tables, and themes to your whole database of users and also make backups. Without migration plugins, you may have trouble cloning the website to run exactly as it did before. That'sI why it always prefers to use migration plugins.

In this article, we will be covering the Best WordPress Migration plugins and make the list by measuring on the basis of advantages and disadvantages and evaluating their features, customer ratings, and reviews according to the current market scenario in 2023 so you can make the most informed decision.
List of Best WordPress Migration plugins in 2023
Duplicator Pro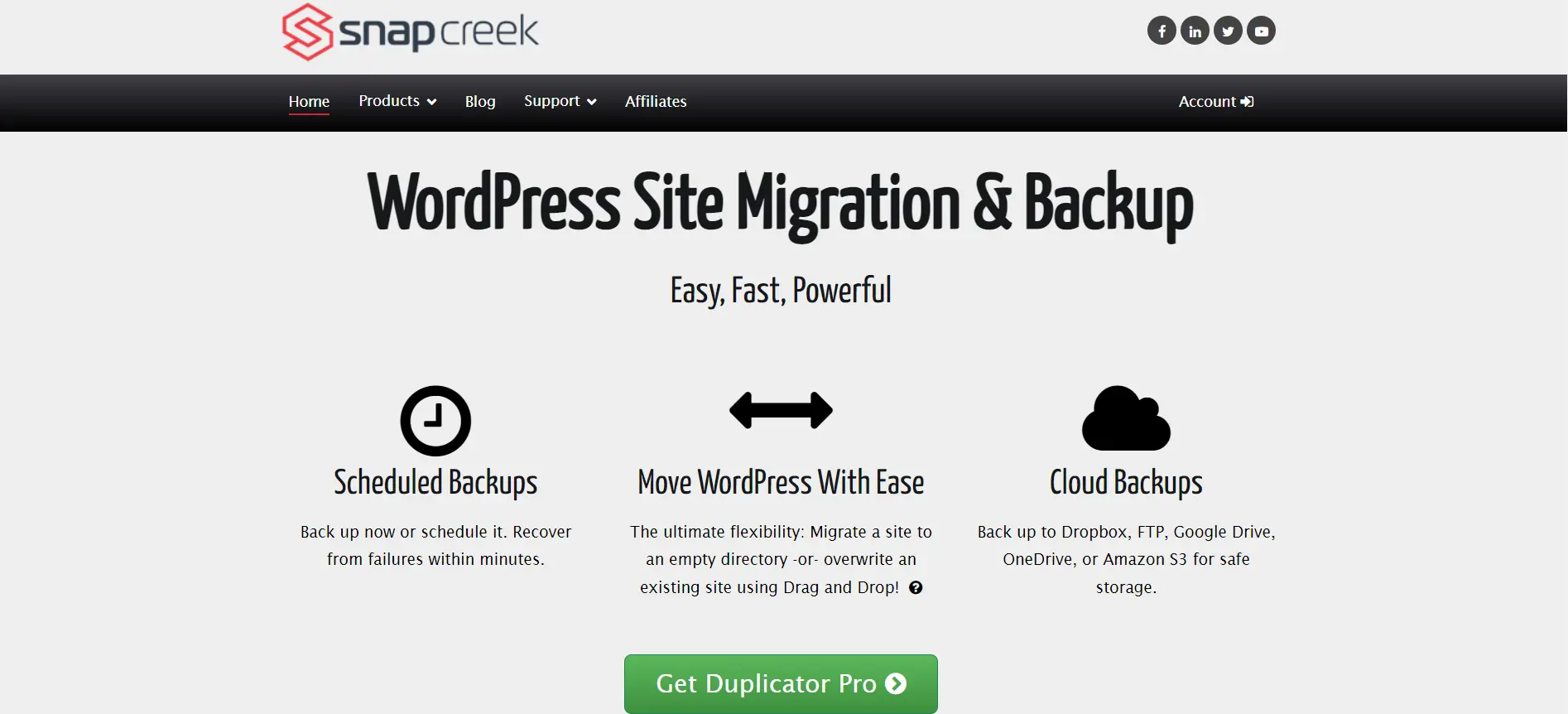 Duplicator is one of the most famous migration plugins from several years, It allows you to transfer or migration of WordPress websites including the complete database and settings with just a few clicks, this plugin has an intuitive interface with a straightforward step-by-step process to make the process effortless and user-friendly. Duplicator can even take a live site and pull it into a local environment for further development.
It also provides a variety of tools along with manual and automated options for ensuring your files are always safe and zero downtime migrations, which makes the duplicator plugin by far the best choice to be considered.
The duplicator plugin has a 4.9 rating on WordPress.org. It has whopping 30 million downloads, and over 1,000,000+ professionals use Duplicator for migration.
Key Features –
migration up to 100 GB sites with large site support.
Backup limits help in limiting the number of stored backups to prevent filling up your storage.
Duplicator pro can bundle your site into a single archive, which makes the process easy to manage.
Direct server transfer helps transfer data from the source server to the destination.
lightning-fast migration speed.
Duplicator Pro supports Drag and Drop migration and site restoration.
Supports multi-site network backup and migration.
Manage host support, Supports WordPress.com, WPEngine, GoDaddy Managed and more.
Recovery points and email notification services
Downsides –
Schedule backups have a high failure ratio in automatic mode compared to doing it manually.
Requires prior experience using FTP, Cpanel, etc because you might face difficulties using this software.
Starting Prices – From $69 to $599 annual subscription.
Migrate Guru

Migrate Guru is a really good option you can consider, by the same developers who developed BlogVault (a popular WordPress backup plugin ). This plugin automatically rewrites URLs, bypasses import-export scripts, and handles serialized data. moreover, It also can clone WordPress sites without any additional tools and ensures that websites as large as 200 GB can be moved without any problem. it simplifies website migration and requires minimal technical knowledge making it beginner friendly.
Migrate Guru also has a 4.9 rating on WordPress.org. 80,000+ active installations.
Key features –
Have a One-click migration Feature.
Move or clone sites as large as 200 GB in seconds.
No requirements for add-ons to move multi-sites.
Compatibility with every host makes it very dynamic and better.
Supports automatic built-in accurate Search&Replace.
real-time & email alerts
Downsides –
doesn't supports local host migration, and migration of a site to a multi-site network subdivision.
Not preferable for small sites.
Starting Prices – Currently Free to use.
UpDraftPlus [ Migrator ]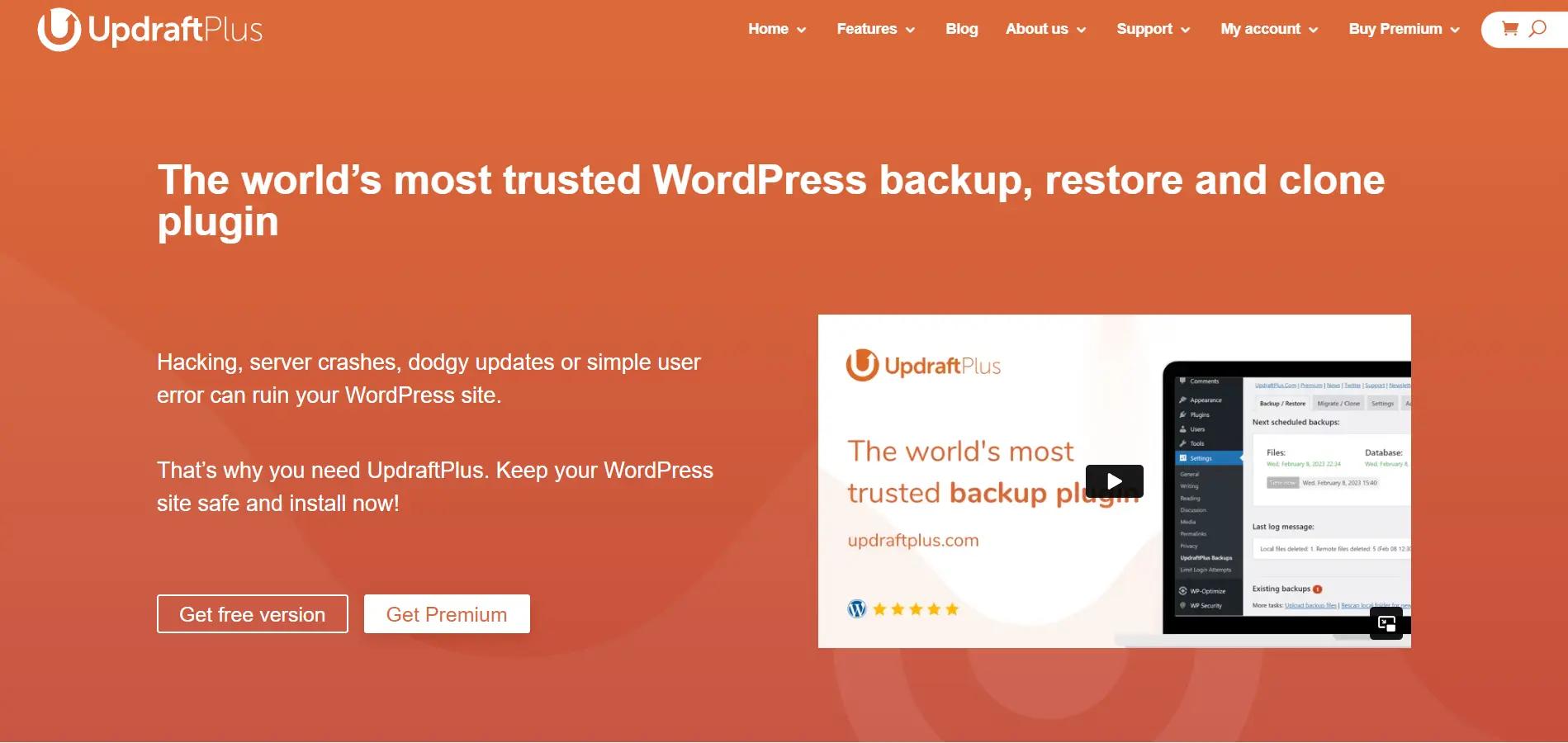 UpDraftPlus is already established its position as the best backup plugin but it has many more things to offer like its Migration extension, its capability not only restricted to restoring files to new locations but also makes the whole process super easy. The reason UpdraftPlus is also a good choice for migrations is that it completes one of the swiftest backups with the help of cloud storage services like Dropbox and Google Drive, You also receive access to a larger list of cloud storage options like Azure and OneDrive.Its special integrated tool provides an automatic search-and-replace function on the database and delivers full, long-proven migration with zero extra clicks.
UpDraftPlus has a 4.8 rating on WordPress.org. 3 million+ active installations.
Key features –
Multisite and multi-network compatibility.
Support for WP-CLI.
Free dedicated expert support.
Database encryption for better Safety.
can take Backups of non-WP files and databases to multiple remote destinations.
You can migrate an unlimited number of websites.
Downsides –
For migrating a multisite network you need to purchase Updarftplus as well as the Migrator add-on.
Starting Prices – Updraft Migrator cost you $49 for the first year, and from the second year you continue with $29.40 per year.
All-in-one WP Migration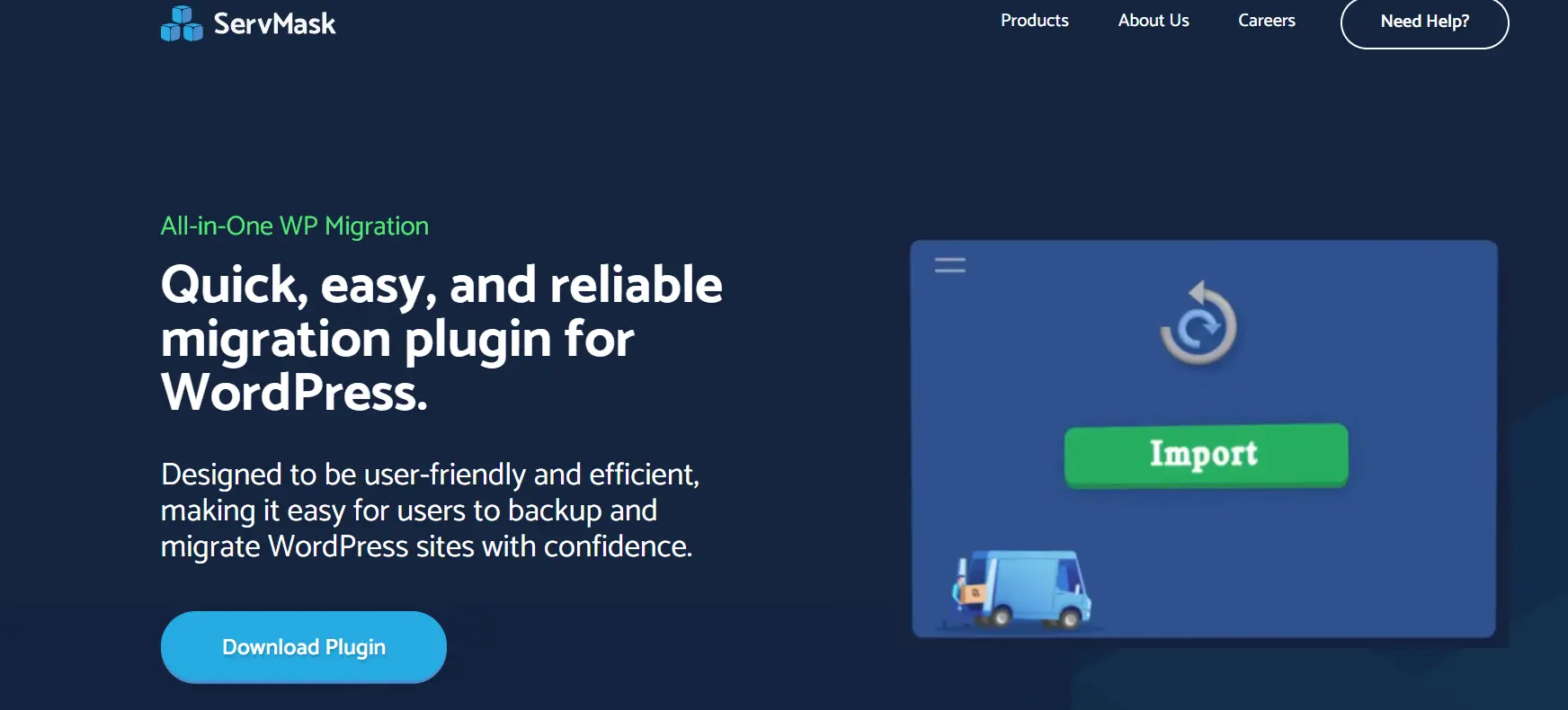 All-in-one WP Migration is the most simple and effective tool with all the essential features builtin to make your migration convenient, Even though you aren't familiar with how to do the migration, This plugin is perfect for you its easy to understand steps will lead you towards your destination without any hurdles. Its free tools support websites up to 500 MB, you can easily migrate in the unpaid version also if your website is not too image heavy. this plugin is fully loaded with newbie-friendly Functions.
All-in-one WP Migration has a 4.5 rating over WordPress.org with 5 million + active installations.
Key features –
No limitations on the host or operating system.
The mobile device is compatible.
Supports custom uploads, plugins, theme folders, and many more.
One-click Transfer
Fast Personal Support helps you 24/7 whenever you are stuck.
Built-in integration with over 14 cloud storage providers, including Google Drive.
auto-replacement of website URL during import.
Downsides –
Upload restriction of 512 MB. ( can be resolved by purchasing the premium version ).
Multi-site, FTP extension needs to purchase separately.
Starting Prices – All-in-one WP Migration plugin cost you $69 only for a lifetime purchase.
WPBackItUp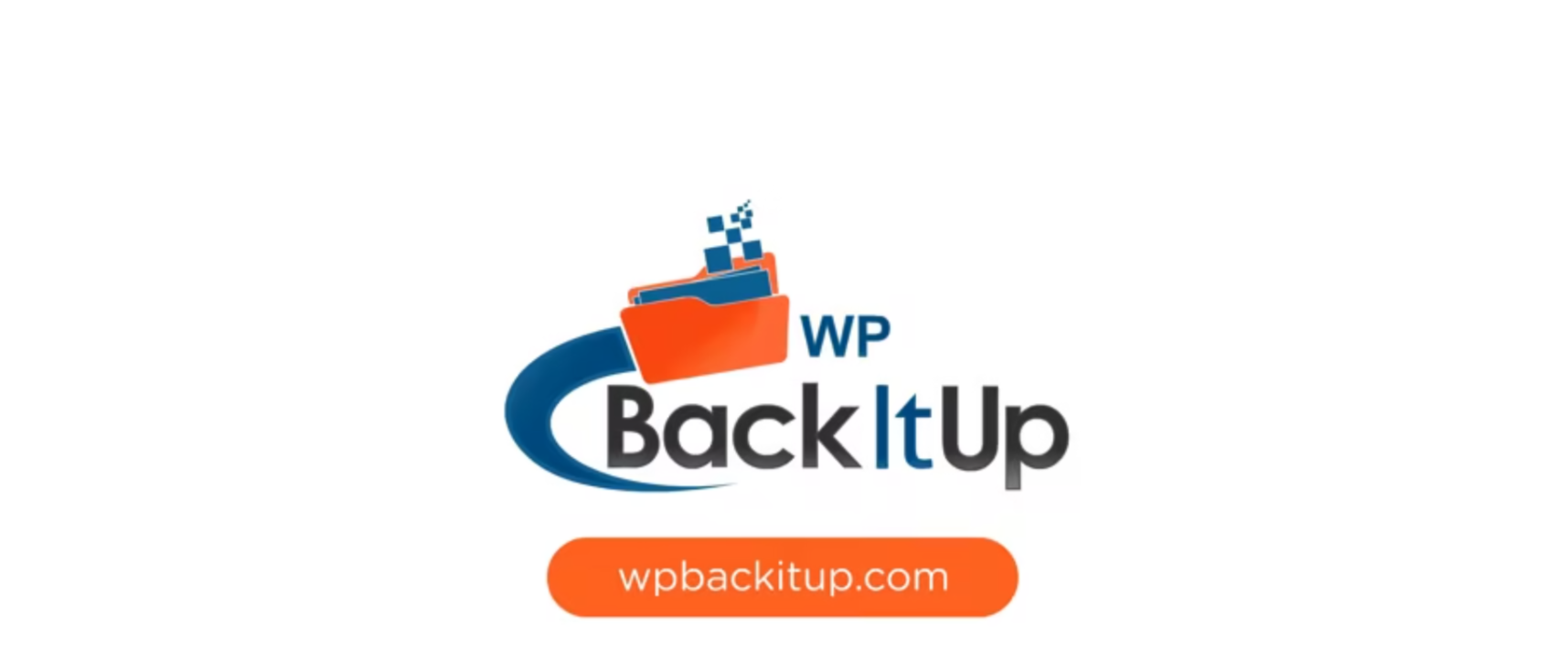 WPBackItUp is an efficient solution for the migration of sites this is primarily a backup plugin that creates a scheduled unlimited backup, But also provide effortless migration from one server to another. through the help of this plugin, you can generate a compressed backup of your entire website no restriction on the size of your site. Your backup can be quickly downloaded right from your WordPress dashboard.
WPBackItUp has a 4.6 rating over WordPress.org and 10,000+ active installations.
Key features –
This Works on all WordPress platforms (Linux, Windows, and even Azure, etc)
Cloning of your site for development, staging, or testing.
It can Migrate your site to different hosts, domains, or table prefixes.
Professional customer support is also available. ( priority given to paid users ).
In the paid version, you get all benefits of Automated schedule backups, Imports, and one-click restoration.
The large site supports.
unlimited backups free of charge.
Downsides –
You can get this plugin for free but for migration, you need to subscribe to its premium plans.
Starting Prices – Personal plan cost you $79 per year ( for 1 website), and also have a Premium plan which costs you $199 per year (for 20 Websites).
FAQs
What is WordPress migration and why might it be necessary? 🤔
WordPress migration is the process of moving a WordPress website from one hosting environment to another. It can be necessary for several reasons, such as when a business needs to upgrade its existing web hosting plan and wants to move its website to a more powerful server, or when they want to switch web hosts completely. Additionally, it may be necessary if the website needs to be migrated to a different domain name or updated with new content management system features.
How do you back up your WordPress site before migrating it? 🙋🏻‍♂️
To back up your WordPress site before migrating it, you need to first create a full backup of your WordPress website and database. This can be done using an FTP client such as FileZilla, or via the cPanel interface if your hosting provider has this available or using migration plugins. After creating the backup, you will need to download the files to your local computer. Once you have the backups downloaded, you can then move on with migrating your WordPress site.
What are the steps involved in migrating a WordPress site? 🤷🏻‍♂️
The steps involved in migrating a WordPress site include backing up the existing site, setting up a new hosting environment, installing WordPress on the new server, exporting the database from the old server and importing it to the new server, transferring the files to the new server, updating domain's DNS settings, testing the site on the new server, and making the site live after verifying that everything is working correctly.
What are the typical errors that happen during migration, and what's the best way to fix them?
Common errors that can occur during WordPress migration include incorrect file permissions, import/export errors, database connection issues, lost or deleted data, and broken links or images. These errors can typically be resolved by checking file permissions, using the correct import/export tools, troubleshooting the database connection, restoring lost data from the backup, and updating links to the correct location. Employing a professional WordPress migration service can help prevent errors and ensure a smooth migration process.
What steps should you take to ensure a seamless migration process for your WordPress site?
For a hassle-free migration experience of your WordPress site, it's crucial to:- Backup every site file, data, and plugin before starting the transfer.- Ensure that the new server meets the requirements of the WordPress installation.- Use a WordPress migration plugin or a professional service to simplify the process.- Test your WordPress site on the new server to guarantee its proper functionality.- Update your DNS records to reflect the new server address.- Once the DNS records have fully propagated, adjust all the internal links and media files on your WordPress site. Following these steps will help optimize your WordPress site migration.
How do you make sure your SEO is not affected while migrating your WordPress site?
Migrating a WordPress site can potentially affect the SEO of your website, but there are ways to minimize this impact. You need to make sure that the new site retains the same URL structure as the old site, mapping the URLs of the old website to the new website so that the old URLs can redirect to the new URLs. This can be done using a redirect plugin. You must update your XML Sitemap and submit it to the Google Search Console to ensure that your site is properly indexed by Google. Moreover, ensure that your website content (including meta titles, descriptions, and tags) remains the same after the migration. You can also monitor your website traffic and rankings closely after the migration to catch and address any issues as soon as possible.
Can you migrate a WordPress site yourself or is professional help needed?
It is possible to migrate a WordPress site yourself with the right technical expertise and attention to detail. However, if you are not familiar with the process, it can be a daunting and time-consuming task. You will need to perform tasks such as backing up your site, exporting your database, transferring files to the new server, and updating your DNS settings. You will also need to troubleshoot any issues that arise during the migration process.
If you are not comfortable with these tasks or do not have the time or resources to devote to them, it may be worth considering professional help. A WordPress migration service or a web developer with experience in website migrations can handle the process smoothly and effectively, ensuring that your site is migrated without any errors or data loss.
Is it necessary to update plugins and themes before migration?
It is generally a good practice to update your plugins and themes before migrating your WordPress site. This helps to ensure that your site has the most up-to-date and secure versions of each plugin and theme. Outdated plugins and themes can pose a security risk, and may not be fully compatible with the new server environment.
How to test a migrated WordPress site before going live?
Testing a migrated WordPress site is an important step to ensure that everything is working as intended before making the site live. You can check for Broken Links, and any errors, confirm the form submissions, verify social media integration, and test website speed and other functionalities of your site before going live.
Over To You
In summary, WordPress migration plugins make moving a website from one domain to another surprisingly simple and stress-free. Whether you're looking for the most comprehensive tool out there or just something that provides basic functionality, there is undoubtedly an option to suit your needs.
Whether you're a website expert or a beginner having no technical experience, any of the migration plugins we have discussed above can help you seamlessly move your WordPress sites without any hassle.
One recommendation is to try a few of the plugins we have discussed and zero in on the ones you find work best according to your preferences. If the time comes when you require some extra help with the transition, most documentations offer plenty of support resources, while experts can be hired at a reasonable price to ensure a successful transition. Most importantly, don't forget to regularly back up files using any WordPress backup plugins so nothing is ever lost during the process.
All in all, these WordPress migration plugins provide more than adequate options for any site needing to make a swift shift!