WordPress has emerged as one of the most popular content management systems for bloggers and website owners.
Many people start blogs to earn some money, whereas some start out of passion. No matter what drives you to blog, the survival depends on your monetization practices. If you have a good amount of traffic on your blog, you have plenty of options to monetize the traffic.
Jon Morrow (from SmartBlogger) is a popular website owner and blogger who has a net worth of a million dollars from blogging.
Even Harsh Agrawal from Shoutmeloud, is a famous name among the top Indian bloggers who are rolling in the big bucks.
Pro Tip: Even successful bloggers, like Neil Patel, have their own YouTube channels, so it is an even better option to start one and monetize it.
Monetizing your blog is easy; however, it is difficult to make a fortune out of monetization strategies. We will cover the ways in which you can start earning revenue from your blog.
Practical Ways to Monetize a WordPress Blog in 2023
Below are some ways to transform your blog into a lucrative business.
Display Ads on Your WordPress Site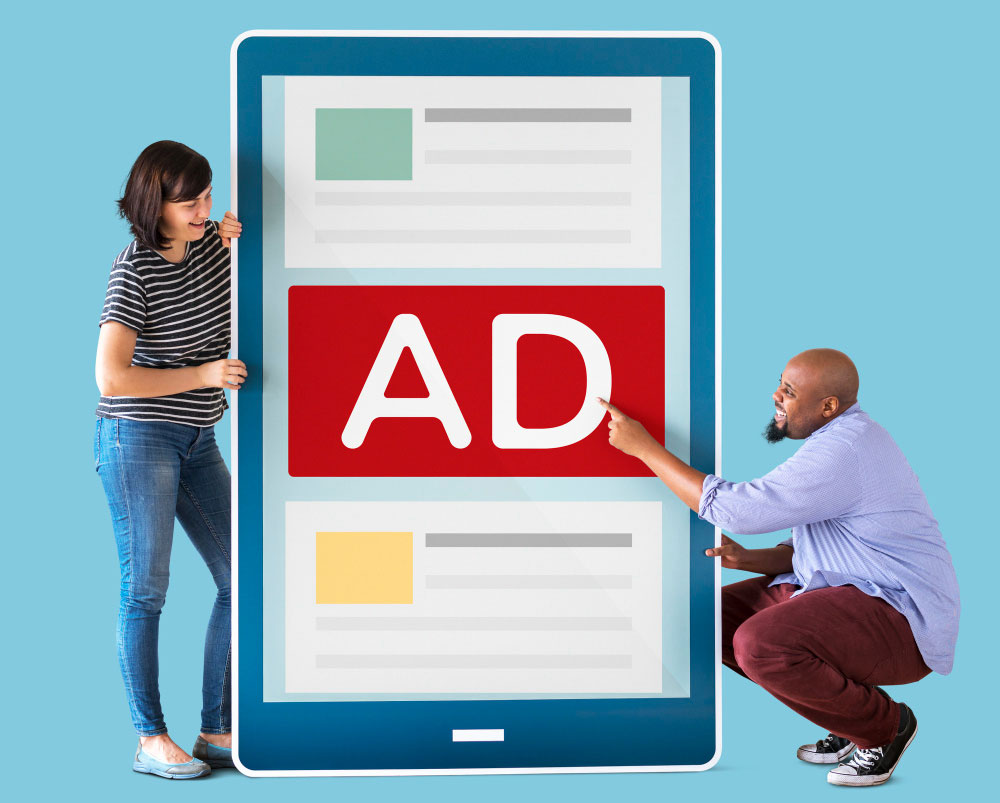 The internet has made it easier than ever to reach a global audience and monetize your blog, but it's important to choose the right method for your niche and audience.
Display ads placed in different areas of your WordPress site with ad networks such as Google AdSense or Media.net can be an excellent source of passive income.
Maximizing revenue generation potential while preserving the user experience and avoiding overwhelming readers with too many advertisements remain critical concerns.
Affiliate Marketing and Sponsorships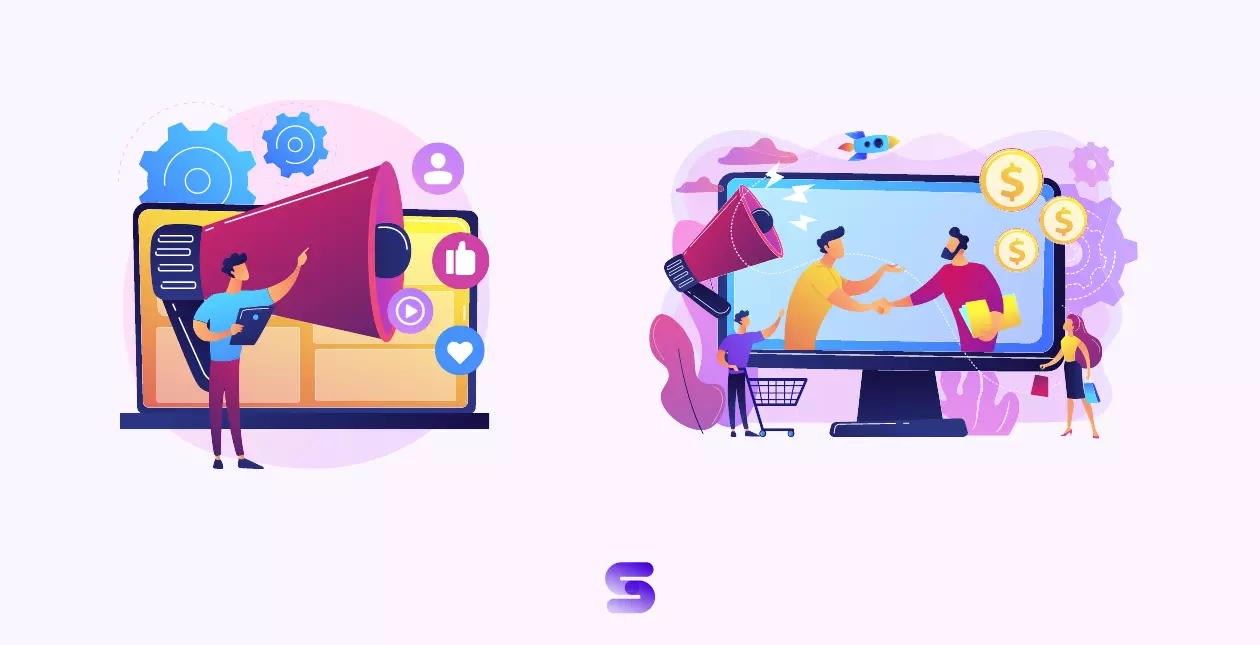 Affiliate marketing is an easy way to earn passive income by promoting related products or services of advertisers on your WordPress website through an affiliate program.
Similarly, sponsorships provide an easy way to get paid for writing sponsored posts while maintaining transparency with your subscribers.
To be successful in both methods mentioned above, it's important to build a loyal audience that trusts you by consistently providing quality content.
Create a Subscription-Based Website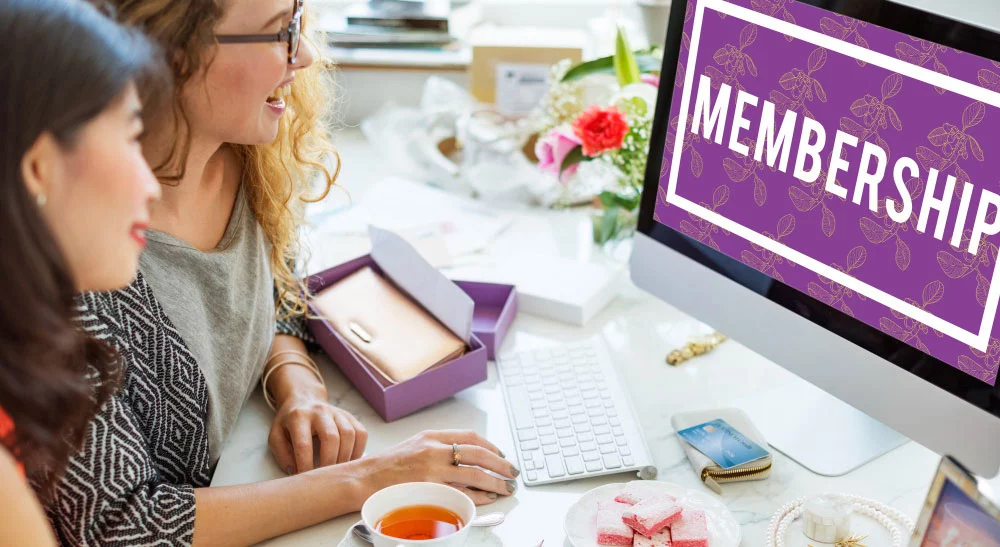 To monetize your WordPress blog without overwhelming your readers with too many ads, consider creating a subscription-based website. Offering premium content, exclusive access, or personalized services can entice subscribers to pay for a membership.
There are several plugins available to help you create a subscription site, like MemberPress or Restrict Content Pro. Choose the right plugin that suits your niche.
Make sure to provide value to subscribers by regularly updating the site with fresh content they can't find anywhere else.
Sell Professional Services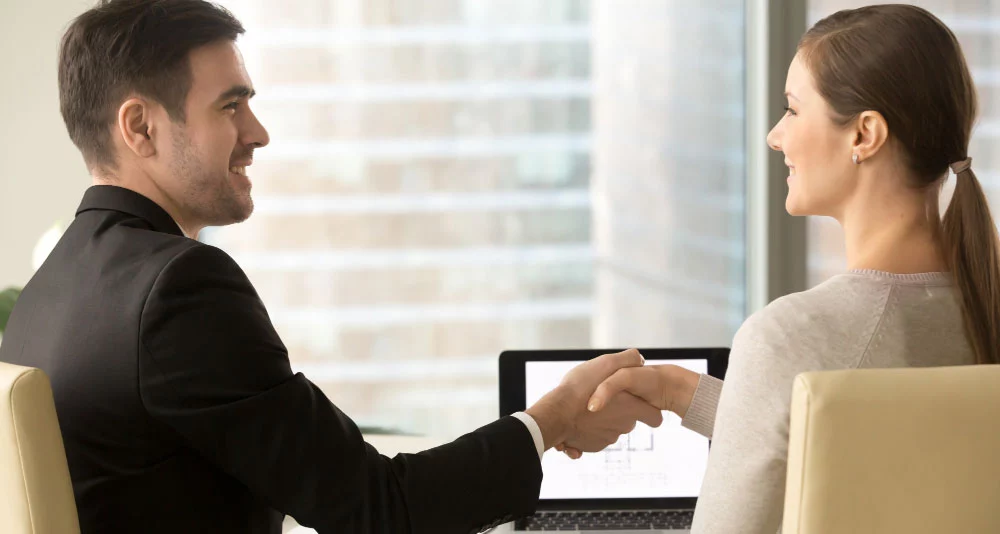 If you have a WordPress site, selling professional services can be an easy way to make money online. You could offer website design, content creation, or any other service in your domain name niche.
By doing so, you'll not only make money but also establish yourself as an expert in your field. The best part is that you don't need a lot of traffic for this type of monetization method; all you need are a few quality clients.
Use freelancing platforms like Upwork or Fiverr to find new clients. Make sure to showcase your skills on your blog, and provide examples of previous work. By following these steps, you can turn your WordPress blog into a source of passive income.
Offer Platform as a Service
Providing Platform as a Service (PaaS) is one of the best ways to monetize your WordPress website or blog without relying solely on advertising revenue.
By offering hosting services, site maintenance, and technical support to other bloggers or businesses for a fee, you can build long-term relationships with clients and generate recurring revenue streams.
With the right technical skills and resources at your disposal, you can offer different levels of service based on the level of support that each client requires.
Accept Donations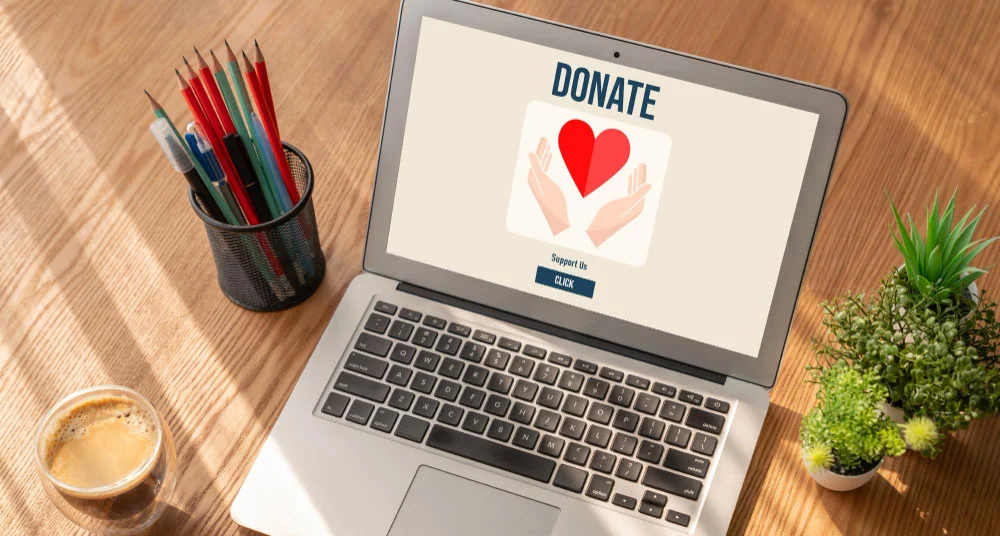 Adding a donation button or link to your WordPress site through platforms like PayPal or Patreon is an easy way to boost your passive income.
To encourage readers to donate, offer them exclusive content or early access to your latest posts. Make sure you're transparent about how their donation will be utilized, whether to cover hosting costs or invest in new equipment.
While donations shouldn't be your primary revenue stream, relying on them can serve as a helpful supplement.
Create an Amazon Affiliate Store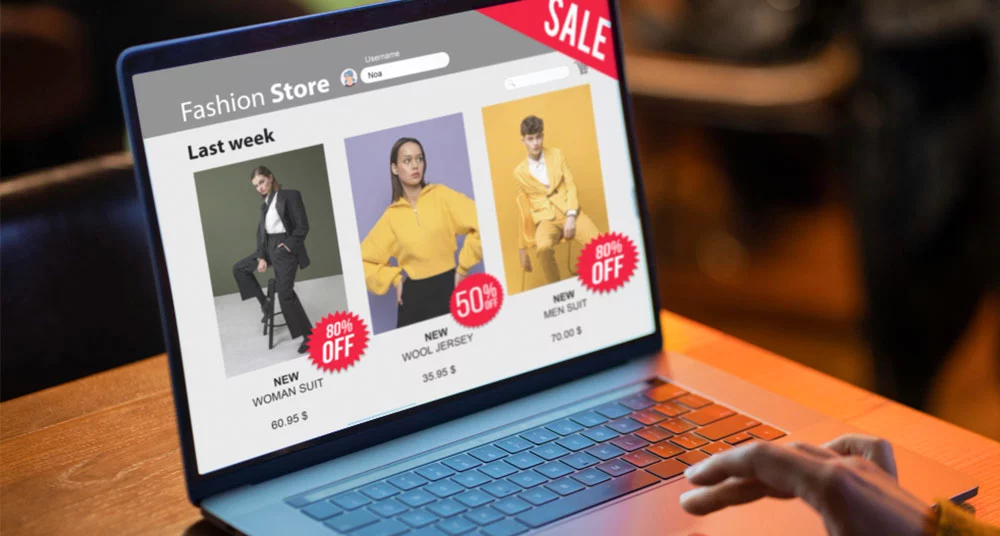 Consider setting up an Amazon Affiliate store! As an Amazon Associate, you can earn commissions on purchases made through your unique affiliate links.
By adding product widgets and links related to your niche in strategic areas of your site, you can boost revenue potential quickly and easily. Just be sure to follow Amazon's terms of service carefully and disclose your affiliate status clearly to readers.
Sell Your Physical Products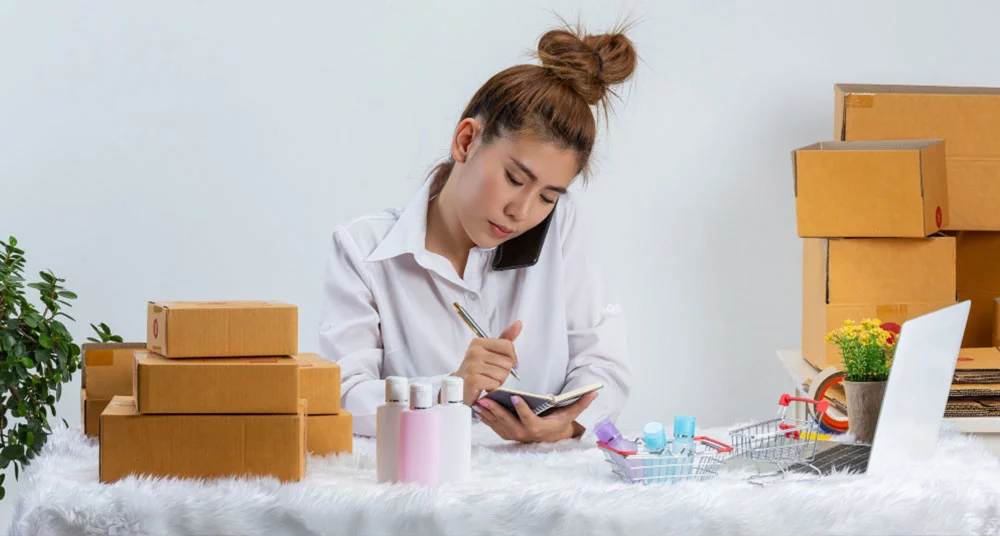 Creating a niche physical product that aligns with your WordPress blog's content and audience is a great way to monetize your website. Setting up an online store using an e-commerce platform like WooCommerce or Shopify can help you reach a wider audience.
By selling your products on your WordPress website, you can increase revenue without relying solely on advertisements or affiliate marketing.
Monetize WordPress with eCommerce Sales
Consider adding an e-commerce store! With plugins like WooCommerce and Easy Digital Downloads, creating your online store has never been easier.
Offer digital products such as ebooks or courses and provide excellent customer service to keep subscribers coming back for more. Don't forget to integrate a secure payment gateway like PayPal or Stripe to ensure safe transactions.
Sell Ebooks
It's a great way to earn passive income by selling digital products or promoting others as an affiliate. To make sales, create valuable and engaging content that resonates with your niche and audience. Use email lists, social media, and paid advertising to drive traffic to your ebook page.
With WordPress plugins like Easy Digital Downloads and WooCommerce, setting up an e-commerce store on your site has never been easier!
Sell an e-Course
To monetize a WordPress blog, creating an e-course can be a lucrative opportunity. By providing valuable content through an online course, you can share your knowledge while earning passive income from subscribers.
Choose a topic that aligns with your niche and create engaging content that offers real value to your audience. Host and sell your e-course on platforms like Teachable or Udemy, and promote it through social media, email marketing, and other channels.
Providing quality content through e-courses is one of the best ways for bloggers to generate additional revenue streams, without relying solely on ads or sponsored posts.
Grow Your Email List with Pop-Ups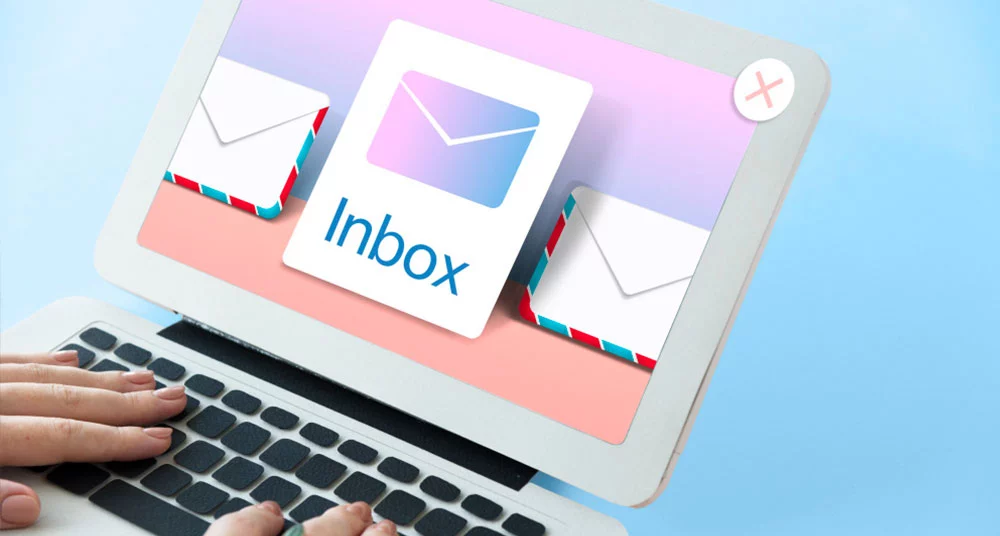 Pop-ups on your WordPress site can be instrumental in increasing your subscriber base and blog monetization potential. Adding visually appealing pop-ups that offer something valuable to your visitors, like a freebie or exclusive content, in exchange for their email address can work wonders.
You can place these pop-ups strategically on your website or even at the end of every blog post. Testing different variations of the pop-up is another way of finding out which one works best for you.
Accept Guest Posts
Accepting guest posts is an easy way to diversify your content and attract new readers to your WordPress site. Guest bloggers can promote their work on social media channels like Facebook and Twitter, increasing both your blog's traffic and its subscribers.
Establish clear guidelines for word count and topic relevance when soliciting guest posts; offering compensation or premium content can incentivize writers to submit high-quality work.
Finally, be sure to properly credit guest authors by including links back to their sites or profiles.
Start a Podcast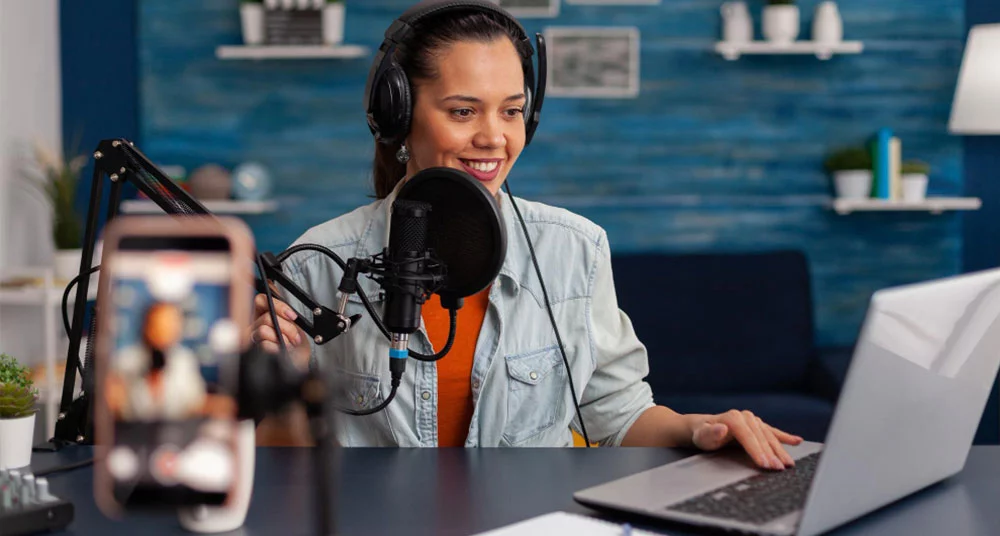 Expanding your audience and generating additional income streams is easy when you start a podcast. Connect with your audience personally while showcasing expertise.
Monetize podcasts via sponsorships, affiliate marketing, or by selling merchandise. Promote it on social media and collaborate with bloggers or businesses in your niche to increase exposure.
Social media gets the message out there, while collaborations build relationships that benefit both sides in the long run.
Sell Freelance Services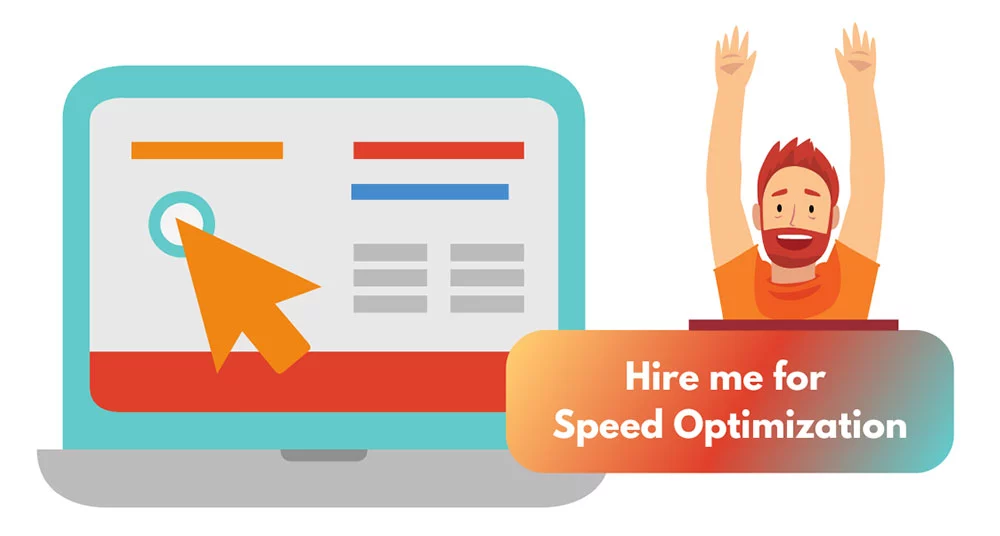 If you're looking for ways to monetize your WordPress blog beyond ads and affiliates, consider offering freelance services related to your niche.
Writing or design work can showcase your skillset on your terms while networking with other bloggers in the process. Use plugins like Easy Digital Downloads or WooCommerce to sell digital products directly from your website or accept payments via PayPal or Stripe.
Creating a membership program with exclusive content and tutorials may be another option for generating income from subscribers.
Book Appointments with Contact Forms
Adding a contact form to your WordPress site is a great way to book more appointments and generate leads. By incorporating a user-friendly plugin, you can create custom forms that match the look and feel of your website with ease.
Using this powerful tool, you can collect valuable customer feedback, generate leads, and even accept payments with Stripe or PayPal. Make sure to optimize the placement and design of your form by embedding it in popular blog posts or the sidebar of your homepage.
FAQs
How can I monetize my WordPress blog👀?
Your WordPress site may be made profitable in several ways. Some popular methods include Displaying advertisements, Affiliate marketing, Sponsored posts, Selling digital products, Membership sites, Sponsored ads or banners, and Consulting or services.
How do I set up advertisements on my WordPress blog?
To monetize your WordPress blog through advertisements, you can easily follow these steps. First, sign up for an ad network that suits your needs. Next, generate the ad code provided by the network. Then, install an ad management plugin on your WordPress site for seamless ad management. Afterward, simply paste the generated ad code into the appropriate section of your website. Configure the ad placement to optimize visibility and user experience. Finally, save your settings and publish your blog to start earning from ads. It's an efficient process that can help you generate revenue while maintaining a visually appealing blog.
Is there any plugin that can help me monetize my blog?
Yes, there are several plugins available for WordPress that can help you monetize your blog. Some popular ones include AdSense, Amazon Associates, AffiliateWP, PrettyLinks, AffiliateWP, and WooCommerce.
Can I earn money from my WordPress blog without Ads or Affiliate Marketing?
Yes, there are alternative ways to monetize your WordPress blog without relying on ads or affiliate marketing.
Some options include Selling digital products, collaborating with brands or companies to write sponsored content, offering exclusive content, resources, or services to your readers through a paid membership program, offering consulting services, coaching, or freelance work to your blog's audience, and providing a way for your readers to support your blog through voluntary donations.
Can you monetize a free WordPress blog?
Yes, it is possible to monetize a free WordPress blog. There are several ways to do this, such as using display ads, affiliate marketing, sponsored posts, or selling digital products. However, keep in mind that some of these methods may have restrictions on free WordPress blogs.
Is WordPress good for monetization?
Yes, WordPress is an excellent platform for monetizing your blog. It has a wide range of plugins and themes that can help you optimize your site for conversions and generate revenue through various strategies such as affiliate marketing, sponsored posts, selling products or services, and more.
Additionally, WordPress offers complete ownership and control over your content and design, making it easier to tailor your monetization strategy to meet the needs of your audience.
How long does it take to monetize a WordPress blog?
Monetizing your WordPress blog can take anywhere from a few weeks to several months, depending on the strategies you use and the size of your audience.
It's important to focus on building a loyal following first before implementing monetization tactics. Once you have a solid foundation of followers, you can start experimenting with different monetization methods to find what works best for your blog.
How much can you earn from a WordPress blog?
The amount you can earn from a WordPress blog depends on various factors, such as the size of your audience, the niche you're in, and the monetization strategies you use.
Some bloggers earn a few hundred dollars per month while others make thousands or even millions of dollars annually😯.
How long does it take to make money on WordPress? 
Making money on WordPress can take some time and effort. It's not a get-rich-quick scheme, but rather a long-term investment in building a successful online presence. Some bloggers may start making money within a few months, while others may take several months or even years before seeing significant returns.
How to get traffic to your WordPress blog?
Getting traffic to your WordPress blog is essential for monetization. There are various ways to drive traffic, including optimizing your content for search engines, promoting your blog on social media platforms, guest posting on other blogs in your niche, and engaging with your audience through comments and email marketing.
Additionally, creating shareable content that provides value to your readers can help increase traffic and attract new visitors to your blog.
WordPress plugins to help with monetization
There are several WordPress plugins specifically designed to help with monetization.
These plugins can help you integrate advertising, affiliate marketing, and e-commerce into your blog, allowing you to earn commissions and revenue from your content. It's important to research each plugin thoroughly and choose the one that best fits your monetization goals and strategy.
Remember to always disclose any sponsored or affiliate content on your blog to maintain transparency with your audience.
Some popular plugins include👇
Ad Inserter
This plugin allows you to insert ads at various positions within your blog posts or widget areas. It offers advanced options for ad management and targeting.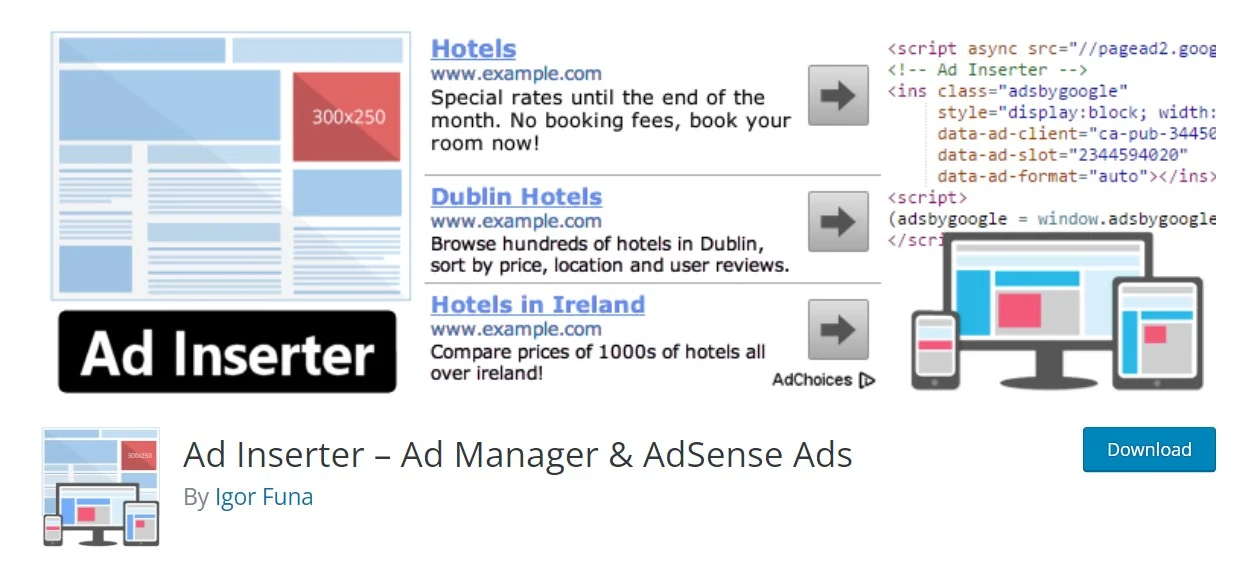 Advanced Ads
It provides a user-friendly interface to manage and display ads on your WordPress site. You can control ad placements, run A/B tests, and track ad performance.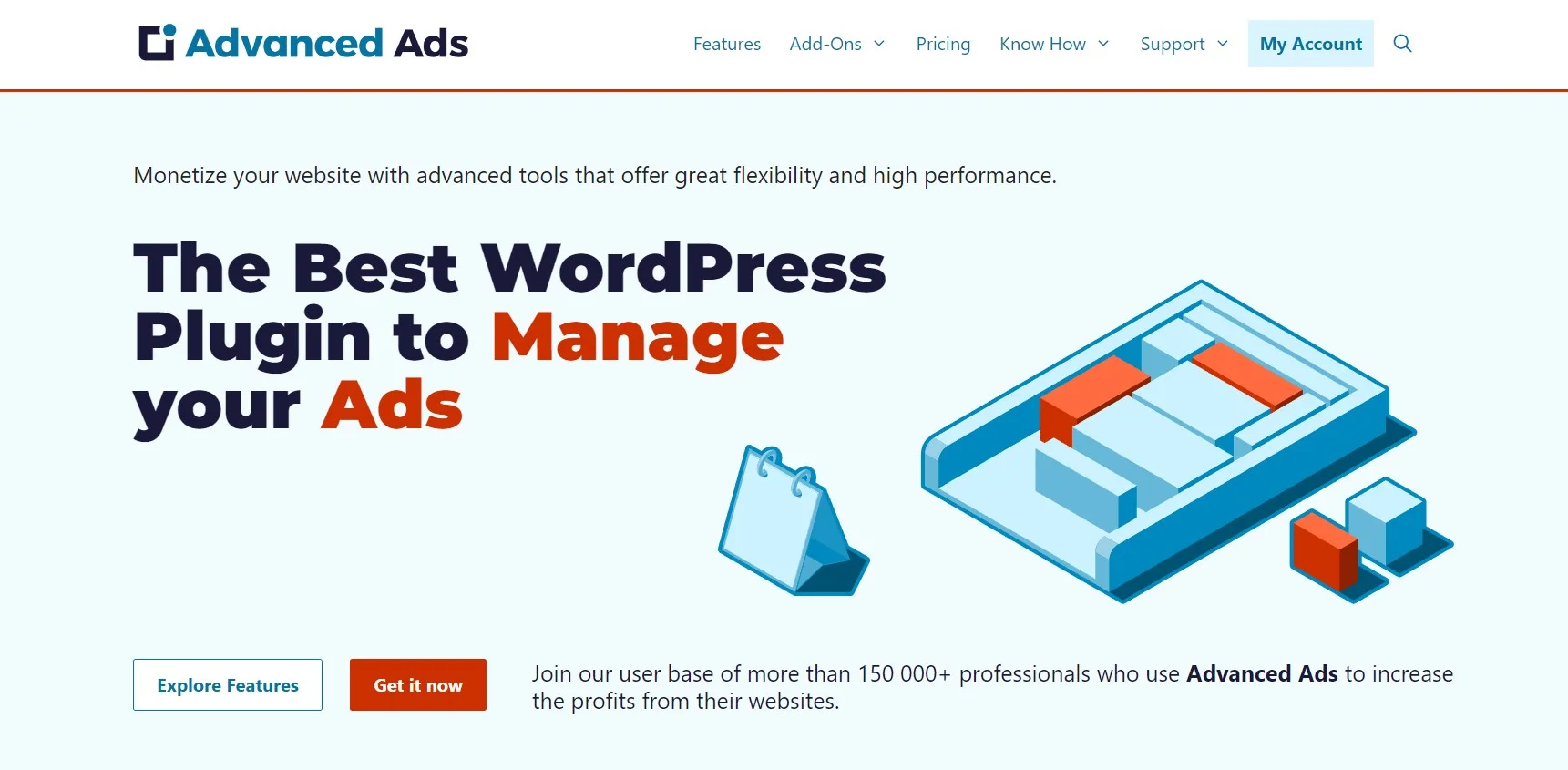 ThirstyAffiliates
ThirstyAffiliates helps with affiliate marketing by managing and cloaking affiliate links. It offers features like link categorization, automatic keyword linking, and link statistics.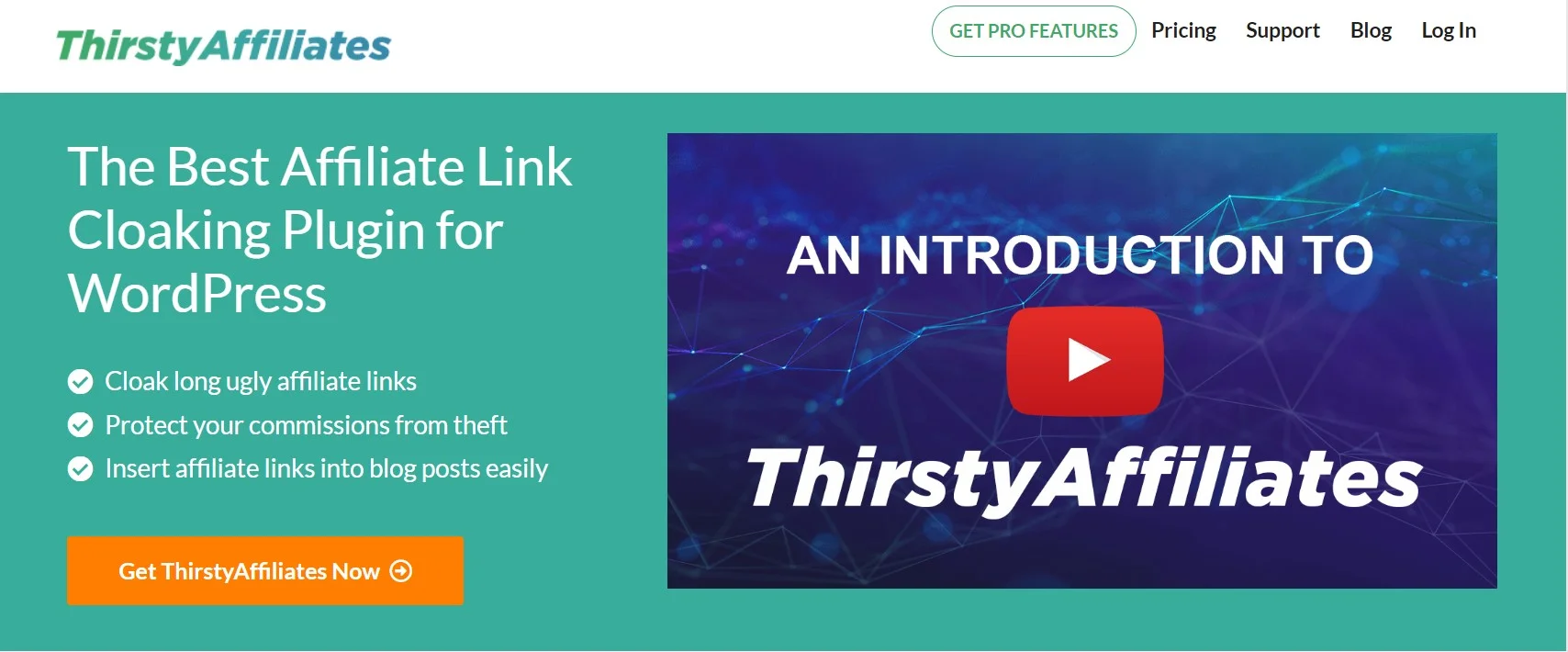 WooCommerce
If you plan to sell digital or physical products, WooCommerce is a popular e-commerce plugin. It enables you to create an online store, manage inventory, and process payments.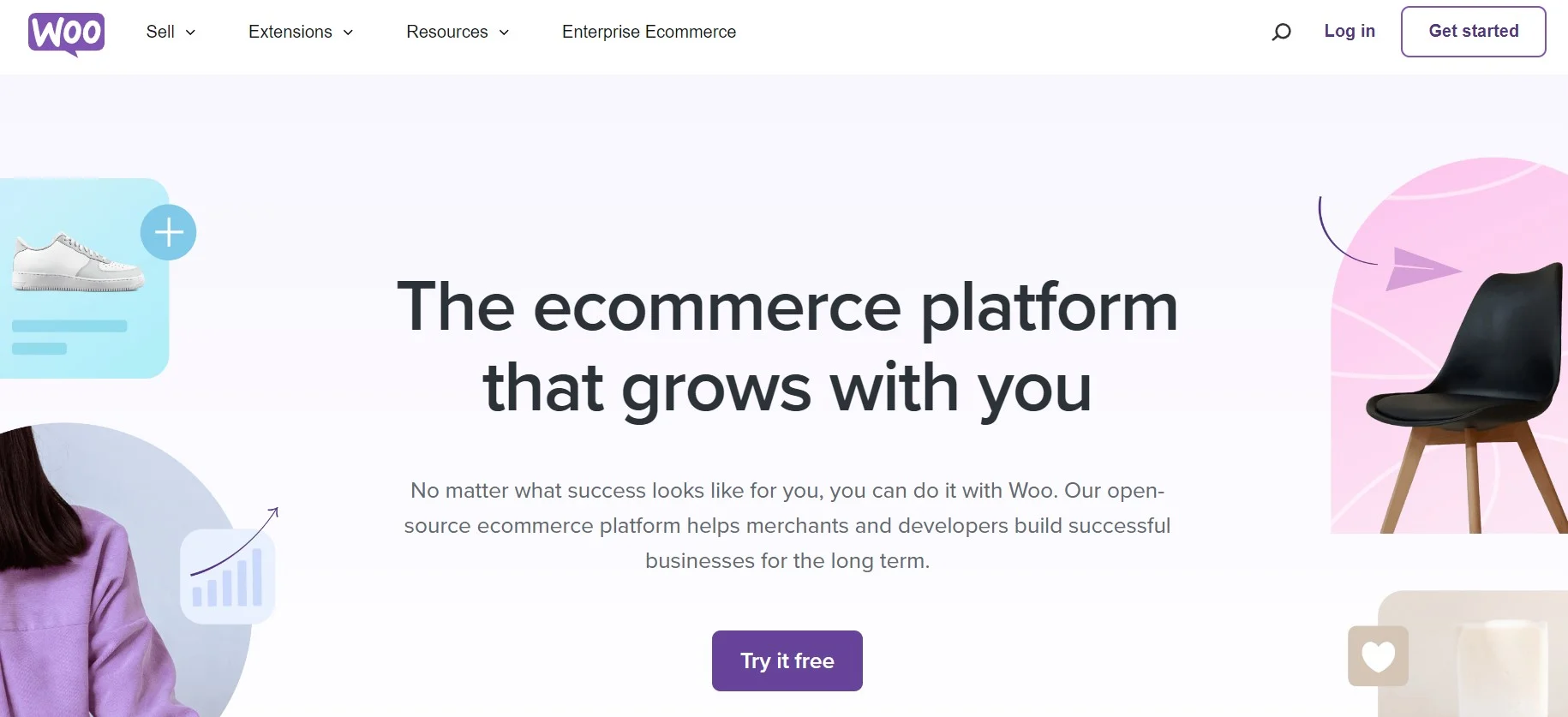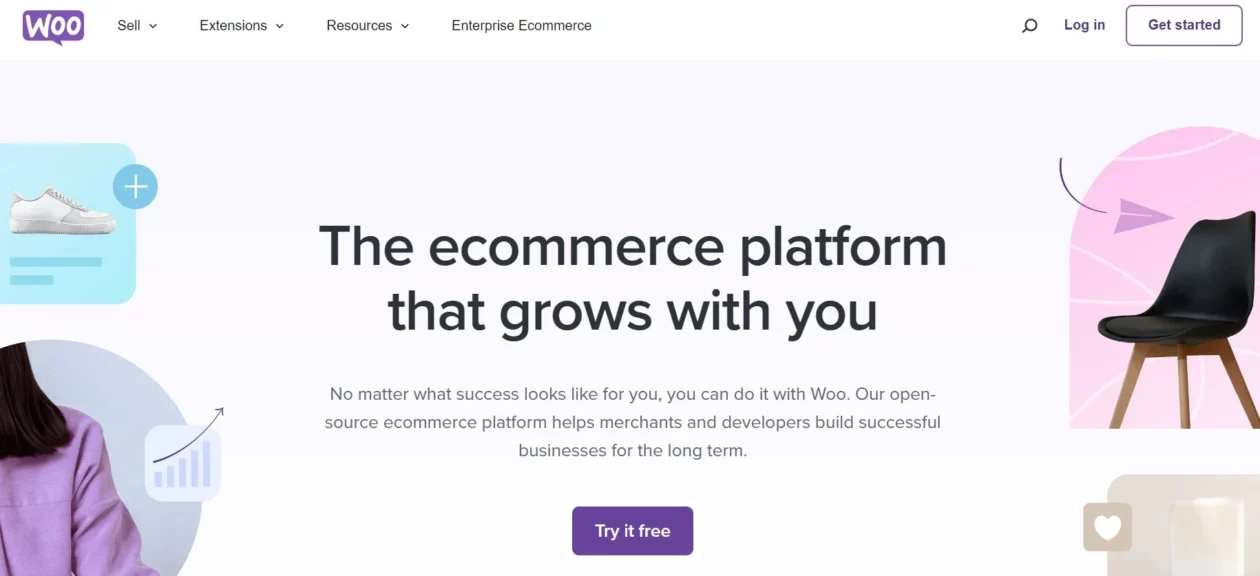 MemberPress
For building membership sites, MemberPress is a robust plugin. It allows you to create subscription levels, restrict content, and manage member payments.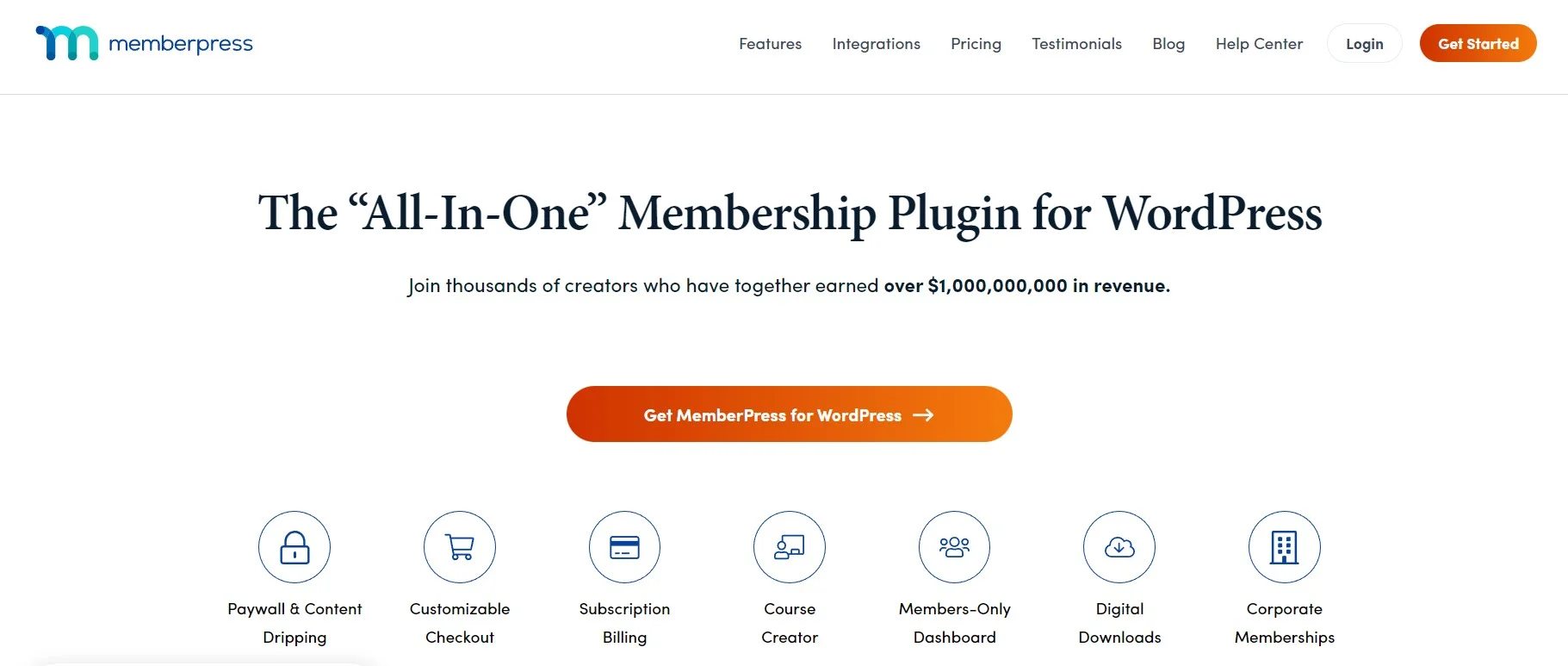 These are just a few examples, and there are many more plugins available to suit different monetization strategies.
Over To You
Monetizing your WordPress blog can be a game-changer, and there are countless ways to do it😵. It requires a combination of strategic planning, high-quality content creation, and experimentation with various monetization methods.
From selling products or services to affiliate marketing, sponsored posts, and more, the opportunities are endless😦. However, the key is to focus on your followers' needs and preferences while also generating revenue✌. Remember to prioritize your readers' experience and stay authentic to your blog's niche and values.
With time, effort, and persistence, you can turn your WordPress blog into a profitable venture🙌. A well-monetized blog can help you establish yourself as an expert in your field and build a loyal audience over time😎.
To learn more about monetizing your WordPress blog effectively, check out👉 WPForms – the best form builder for WordPress – and get started today!