Are you looking for the finest WordPress block themes for full-site editing? Do you wish to switch to one of the popular WordPress block themes from your existing theme? Well, you've come to the correct place👍. In this post, we will discuss some of the trending block themes for WordPress that you may utilize for a full site editing experience.
The concept of full site editing has completely transformed how users maintain WordPress sites, giving them complete power while removing technical complications. Block themes enable you to leverage WordPress's Full Site Editing (FSE) capability, which provides you with more flexibility over your website's design. Allowing you to fully modify and alter the themes using drag and drop🙌.
To begin with full site editing on WordPress, it is critical to select an FSE theme. However, there have been relatively few block themes presented up to this point, and just a handful are pleasing. But don't worry, to help you find the right one we've done extensive research and listed some of the greatest WordPress full-site editing themes; you are not going to regret if you use any of them.
Let's get started👇
What Is Full Site Editing in WordPress💬?
WordPress Full Site Editing (FSE) allows users to alter the template and style of their complete website from within the WordPress editor. With blocks and templates, users may build and update templates for various portions of their website, such as the header, footer, and sidebar. Users may also quickly transition between altering different portions of their site and testing their changes without leaving the WordPress Customizer or Theme Settings.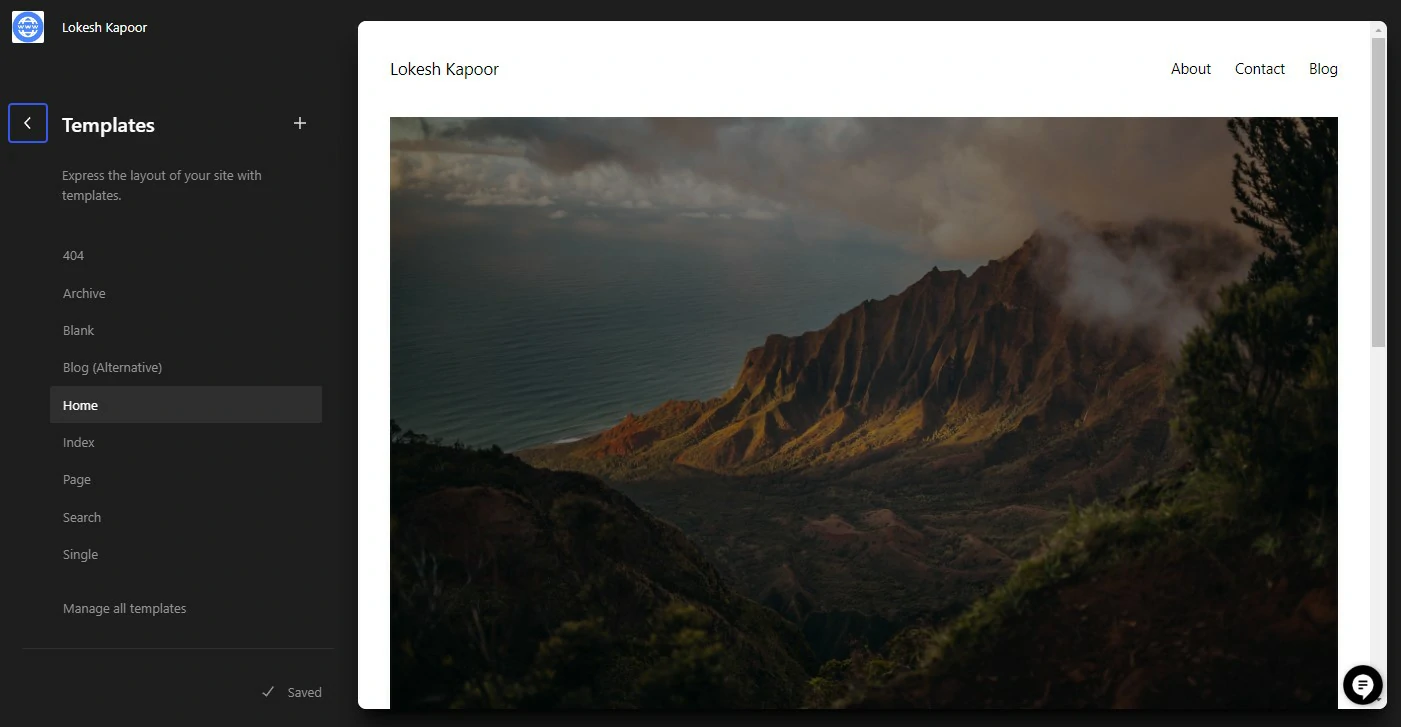 Every section of your website is treated as a block during full site editing, making it simple for users to add new elements to their websites using drag and drop capability. It includes new development tools and gives users access to both page and global elements through a single interface.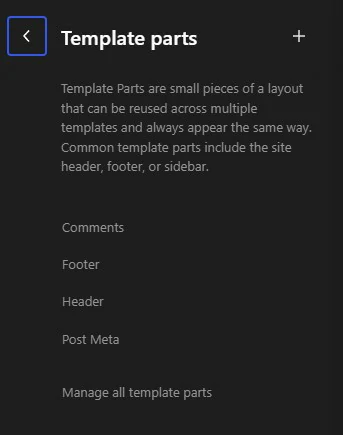 Overall, FSE provides a more visual and easy approach to creating and maintaining websites, letting users see in real-time how their changes will appear on the front end of their site😍.
What to Look for When Selecting WordPress Block Themes for Full Site Editing👁‍🗨?
There are various factors to consider while selecting a WordPress block theme for full site customization. The following are some critical factors to look out for👇-
Block Compatibility- The theme should be compatible with a broad selection of blocks to allow you to make the designs you want.
Customization Options– Because full site editing allows for a great deal of customization, seek a theme that has a plethora of customization possibilities, such as custom colors, font, and layout options.
Performance- The theme should be tuned for performance so that your site loads swiftly and efficiently.
Responsiveness- It should be responsive and operate effectively on all platforms, from desktop computers to mobile phones.
Accessibility- It is critical to select an accessible theme that adheres to accessibility requirements, guaranteeing that your site can be accessed by everyone, regardless of their ability.
Support- Search for a theme that provides adequate help and documentation in case you have any problems or inquiries.
Reviews and Ratings- Finally, take a look at the themes to see what other users have to say about their experience with them.
List of Best WordPress Block Themes for Full Site Editing
Listed below are just a handful of the numerous WordPress block themes that are available for full site customization✌. It's critical to select a theme that matches your demands and objectives, so do your research and consider many possibilities before making a final selection.
Divi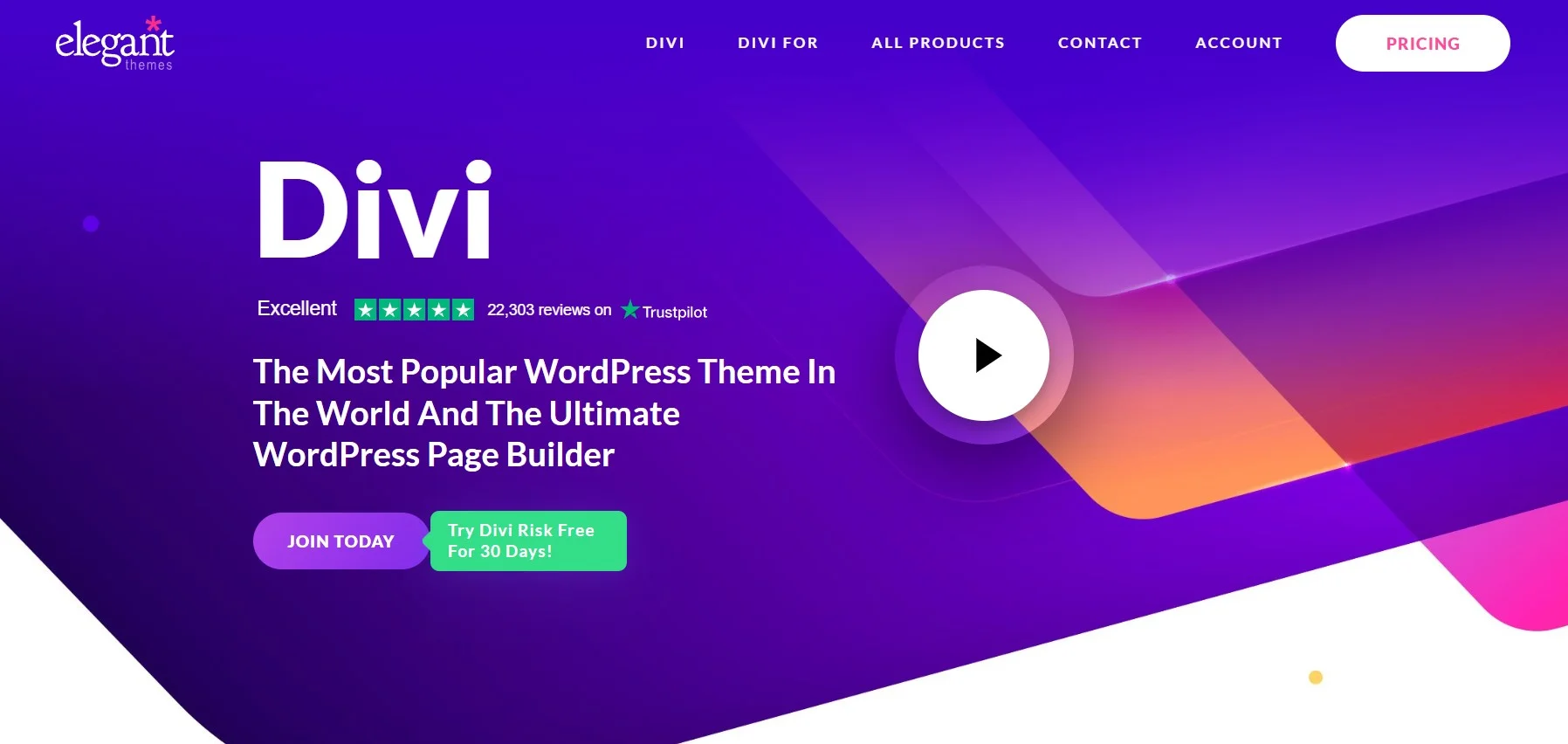 To develop a website for your company or professional blog, Divi is a fantastic WordPress theme with a page builder. It functions with the WordPress block editor and offers complete site modification.
The Divi Theme includes hundreds of layout packs. These website templates are completely functioning and can be added to your website with a single click. The nicest thing about these Divi layout packs is that they come with entire pages and content. It means you can start your site rapidly without having to develop everything from scratch.
In addition, its visual builder capability allows you to make meaningful progress to the background, text, colors, and pictures of your website. If you don't like the new appearance, you can always undo or redo your modifications to return to where you started.
Overall, the Divi Builder is a powerful tool that works with all major WordPress themes to allow for quick customization.
Astra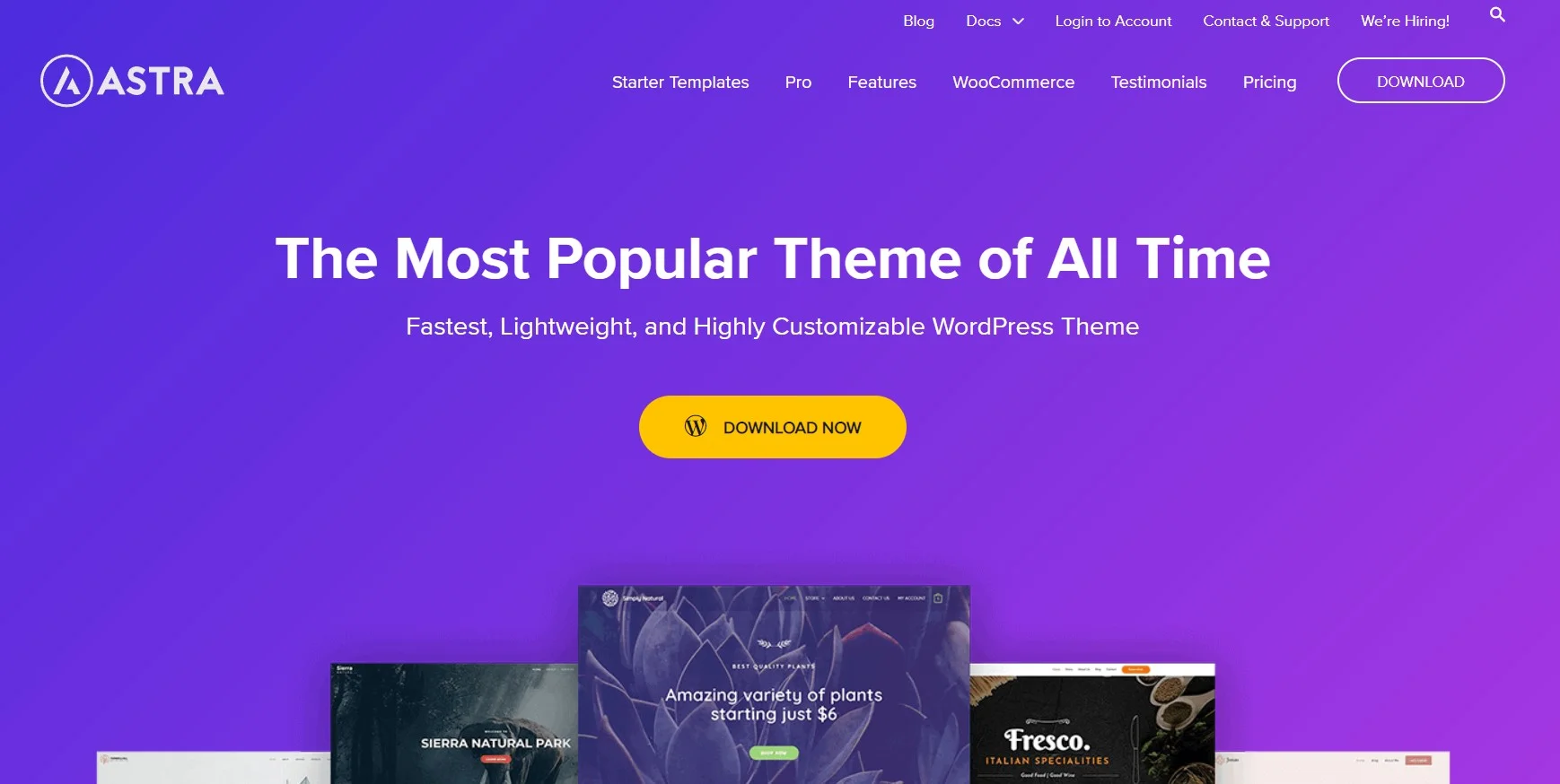 The most prominent WordPress theme on the market is Astra. It's extremely adaptable and compatible with all major WordPress page builder plugins, such as Elementor Pro, Beaver Builder, and Visual Composer.
Astra has hundreds of beginning themes, making it simple to pick a theme for your company website. Furthermore, for easy modification, these themes integrate with major WordPress theme builders such as SeedProd. It also has a header and footer builder, that provides complete site editing capabilities, as well as custom blocks for your website's header and footer.
One of the primary advantages of adopting Astra block themes is that they are lightweight and fast-loading, which may boost website performance and speed. Furthermore, they integrate seamlessly with WordPress' new editing capabilities, making it simple to develop bespoke websites without having to write any code.
Overall, Astra block themes might be a terrific alternative for people who want to use WordPress' Full Site Editing features while also enjoying the versatility and customization possibilities of Astra's famous WordPress theme.
Gutentheme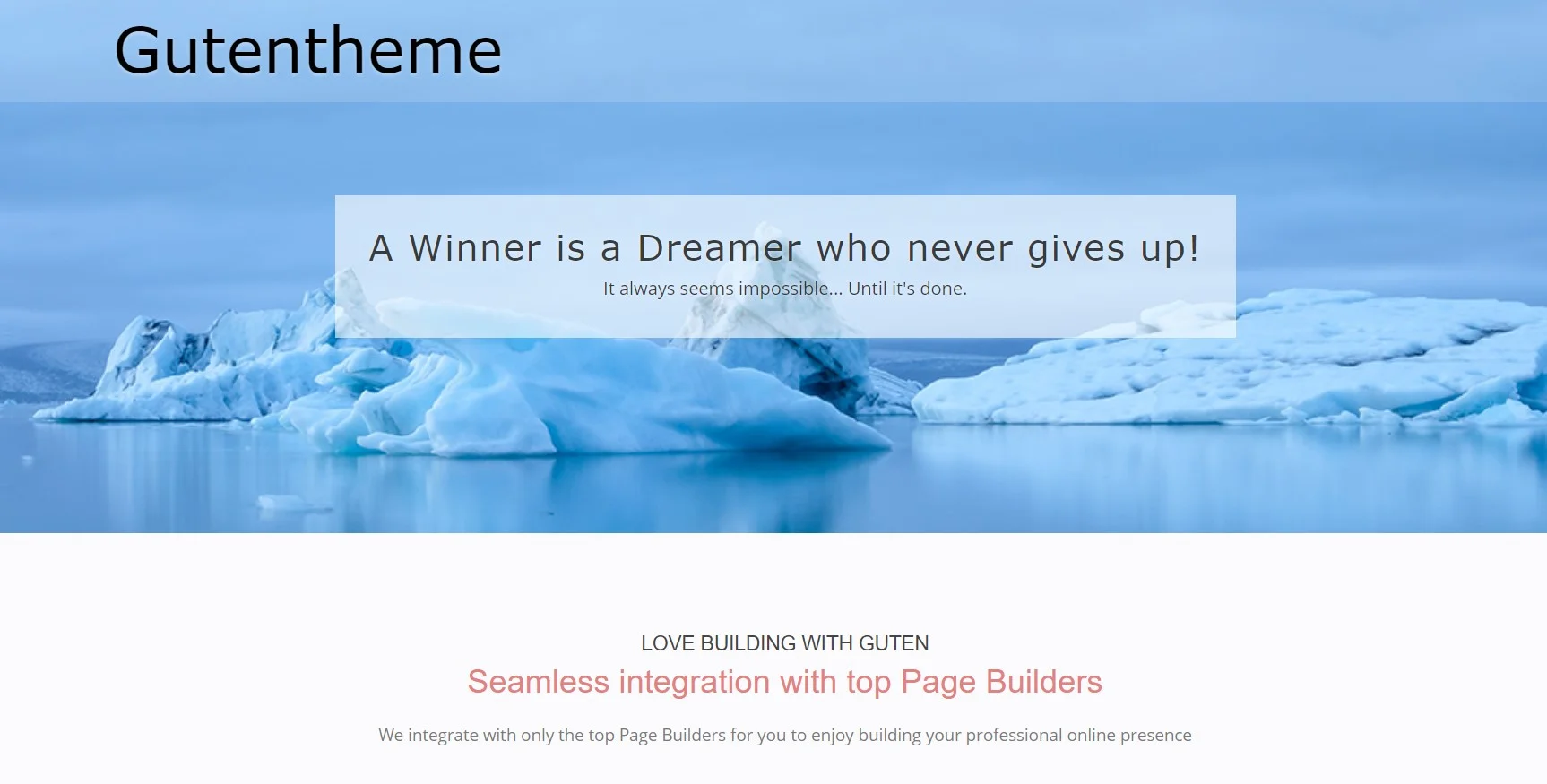 Gutentheme is a contemporary WordPress theme designed primarily for use with the WordPress block editor. It includes pre-built templates for the footer, header, and blog page, allowing you to quickly create a website using the WordPress customizer.
The theme is also compatible with major page builder plugins such as Elementor Pro. You may use the page builder to completely manage the structure and style of your website, including the colors, background, and fonts of your theme.
The Guten WordPress Block theme is perfect for anybody looking to build a modern, aesthetically attractive website with a clean and user-friendly design. It offers a large range of customization choices, allowing you to make your website distinctive and represent the essence of your company.
Overall, the Guten WordPress Block theme is a robust and adaptable theme that may assist you in quickly creating a beautiful and useful website.
Aino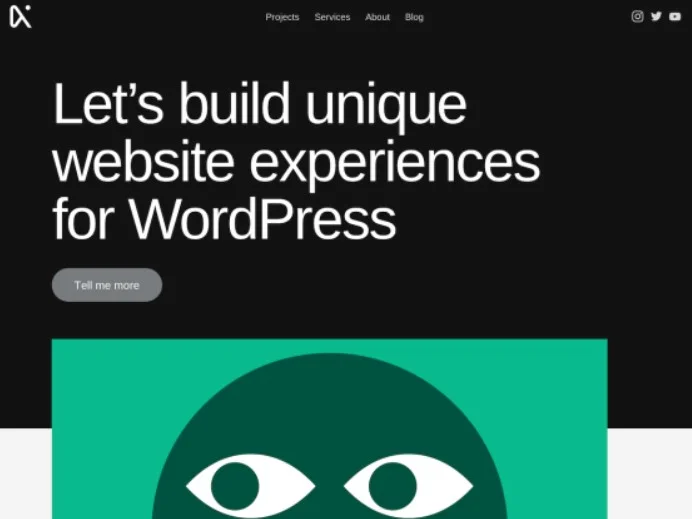 Aino is a sophisticated WordPress theme particularly built for complete site modification, allowing users to utilize the block editor to alter any aspect of their website. It is designed for flexibility and ease of use and includes a variety of features and capabilities to assist users in creating attractive and functioning websites.
The theme is simple to customize and has complete site editing capabilities. You may choose a single-column, two-column, or three-column layout throughout the site or on particular pages as needed. The plugin comes with bright colors and traditional font styles. It also includes a site manager and a block plugin for creating custom page layouts with built-in block patterns.
Overall, Aino is an excellent choice for anybody searching for a WordPress block theme with complete site customization capabilities. Its versatile and user-friendly design tools, as well as pre-designed patterns and themes, make it an excellent alternative for both new and seasoned WordPress users.
SeedProd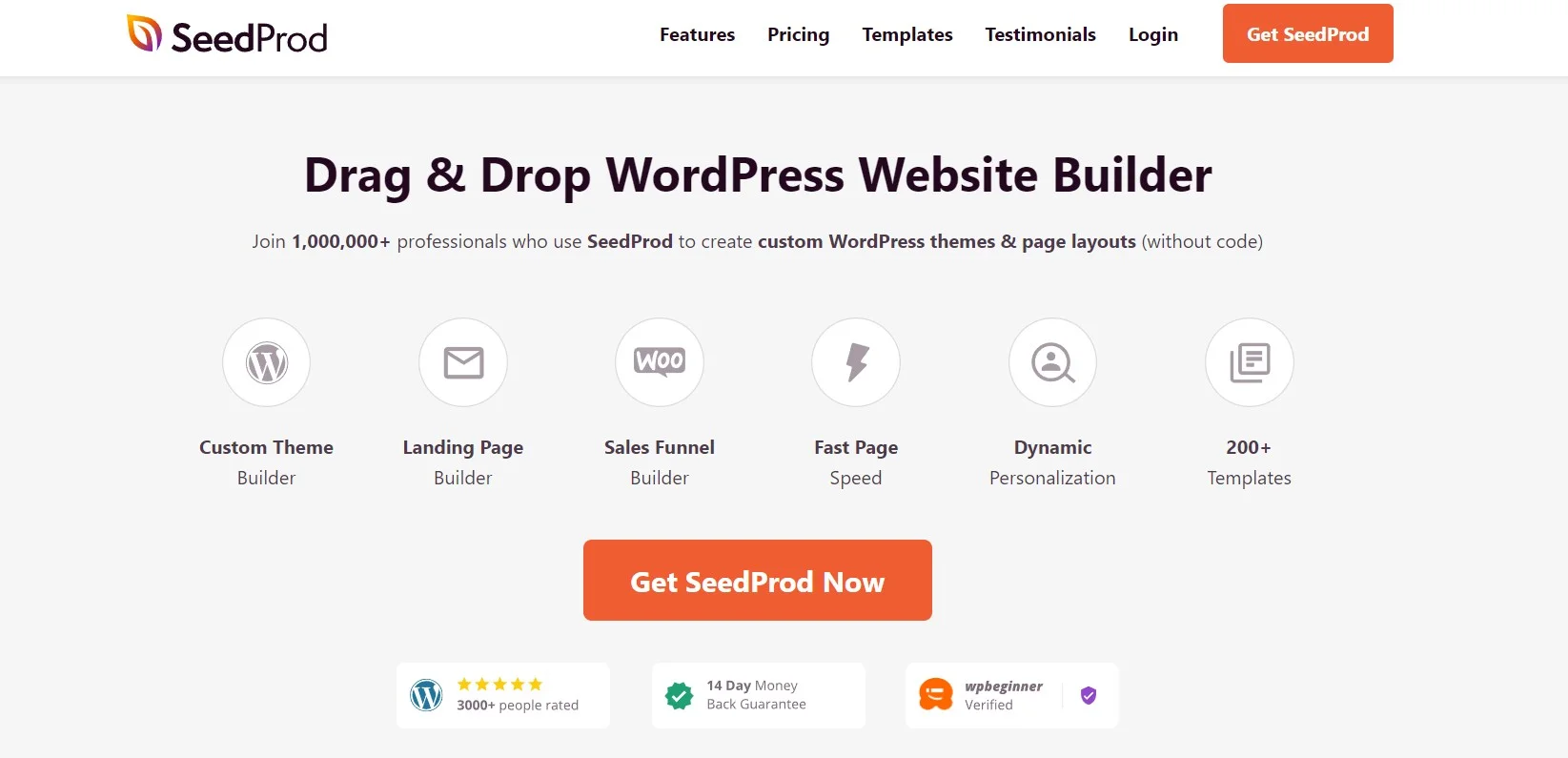 SeedProd is a well-known WordPress theme builder. It differs from the other themes on this list in that it is a plugin that contains its simple drag-and-drop builder rather than depending on the built-in FSE functionality. This allows you greater freedom and control over the design of your theme.
The plugin offers hundreds of theme and page templates to get you started. These built-in theme templates provide a rapid start for setting up your website for any company field. You may also start with a blank template and design your design from scratch without having to write code.
Using SeedPod for your website, you can quickly construct page templates, a header, a footer, post layouts, and WooCommerce pages. It also includes ready-made custom blocks for adding content to various areas of your WordPress site, as well as a collection of over 2 million free stock pictures.
Ultra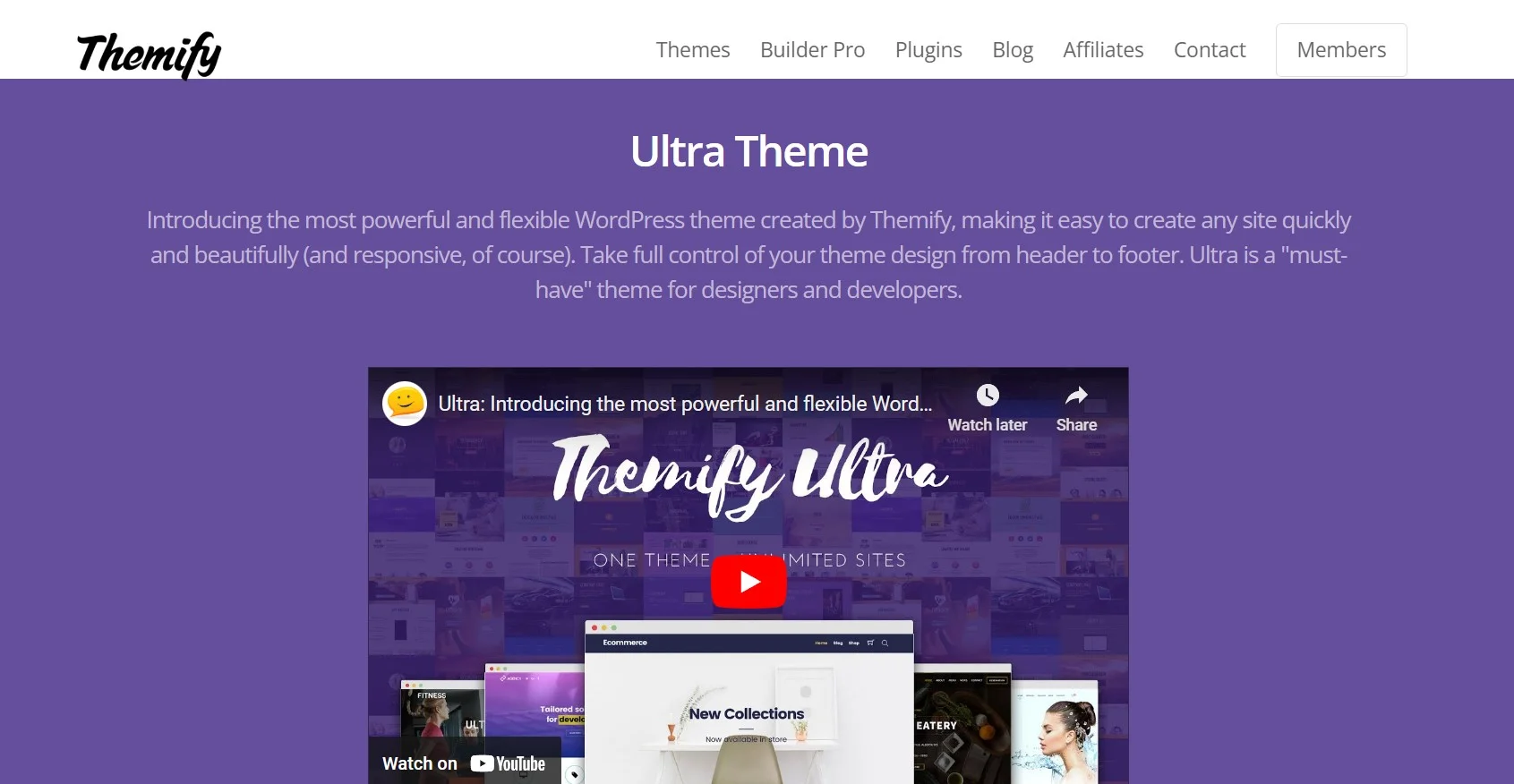 Themify's Ultra is a contemporary WordPress multipurpose theme. It includes a WordPress visual builder for creating a custom footer, header, and site-wide layouts. The theme also includes page and post layouts, unique fonts, background choices, and stunning color schemes. And allows you to reveal or conceal any element in the header or footer.
Themify Builder Pro, which comes with Ultra, allows you to design a custom theme template with a search page, header, page, footer, post, and WooCommerce pages of your choosing. Letting you establish global theme styles or particular page layouts for different categories on your website.
Overall, Ultra WordPress Block Themes are an excellent option for people who wish to use WordPress's Full Site Editing capability. The plugin makes it simple for users to construct amazing websites without any coding skills by providing pre-designed block layouts and customization possibilities.
Neve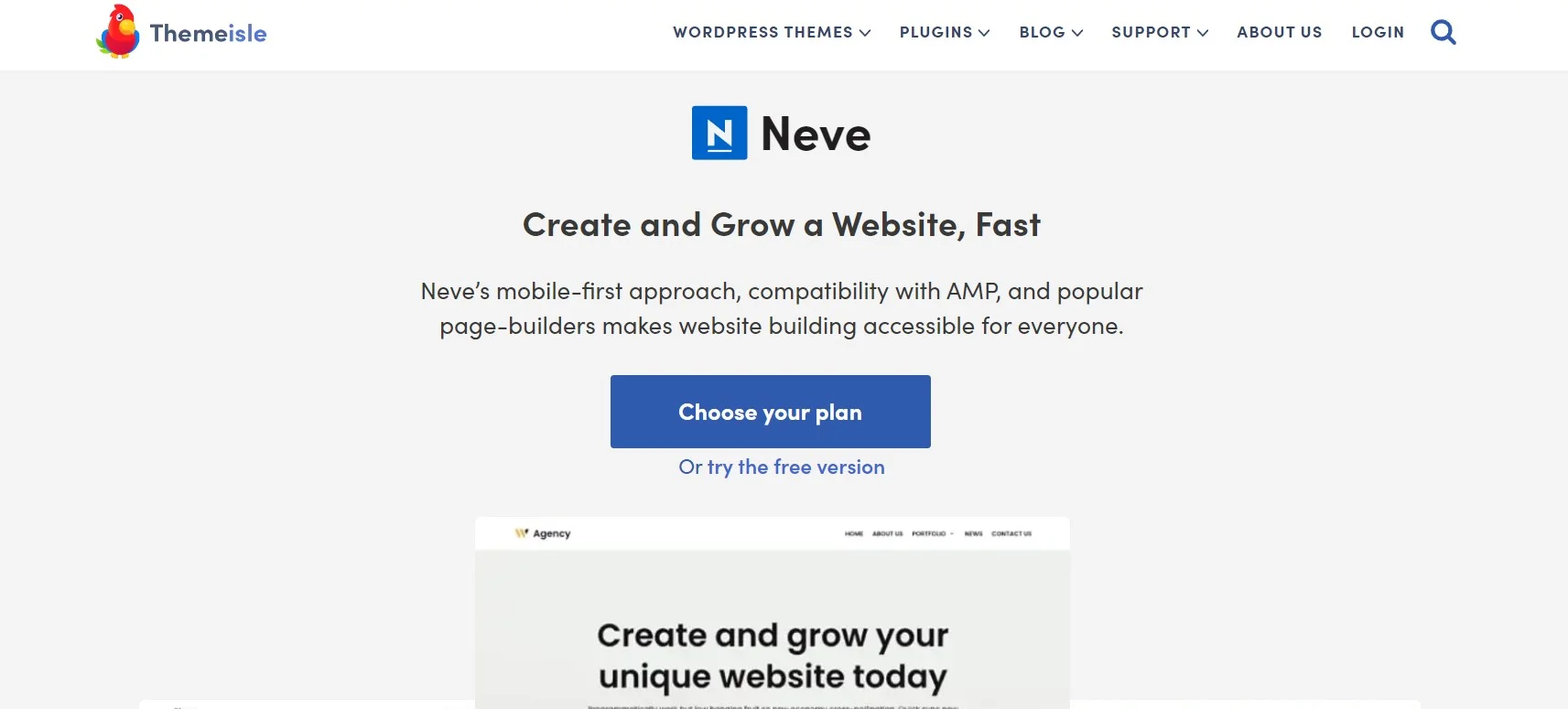 Neve is a well-known WordPress theme that allows for full site editing. It offers a collection of block-based templates and patterns that may be used to create bespoke web pages without the need for coding knowledge. Each Neve block-based theme has a variety of customization possibilities and can be used to create one-of-a-kind web pages that are optimized for performance and user experience.
It has a drag-and-drop footer and header builder that makes it simple to add, remove, and move elements. You may also select a sidebar or full-width layout from the layout choices. In addition, Neve provides hundreds of starting templates that you can import to your website and alter using your preferred page builder plugin to get started. Out of the box, the theme also supports WordPress page builders.
Overall, Neve is an excellent WordPress theme for any type of website. It's lightweight and quick, with complete site modification features that include custom blocks and layout choices.
Kadence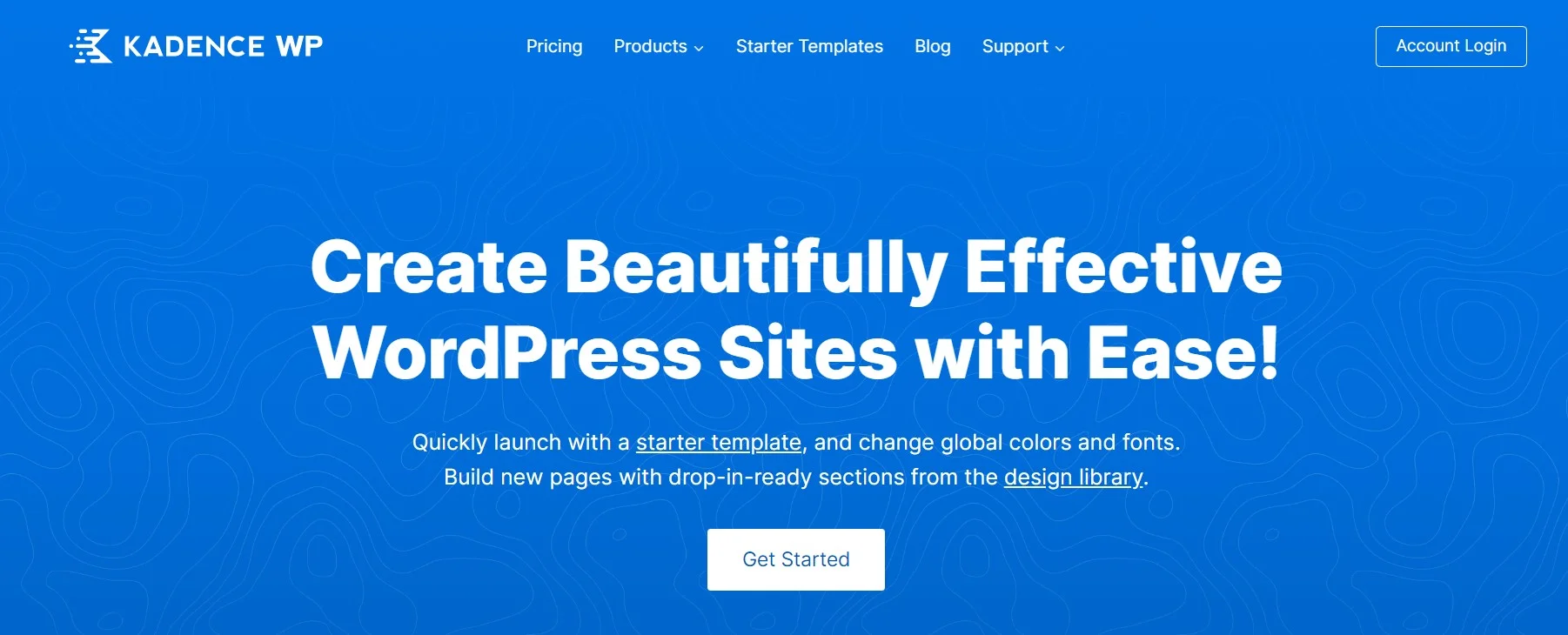 Kadence is another strong WordPress block theme for creating attractive websites. It is built with full Gutenberg support and offers a simple yet strong website-building experience. It offers a range of pre-designed templates and blocks that make it simple to create a bespoke layout for your site. More customization possibilities are also available for more experienced users.
With this theme, you may switch between broad, narrow, and sidebar styles by clicking a button in the customizer. You may also configure settings for pages, articles, and even custom post types across your website.
Overall, Kadence provides a selection of block themes for complete site modification, each with its own set of features and customization choices. Whether you're a blogger, artist, or company owner, there's a Kadence theme out there that will suit your needs.
Felt LT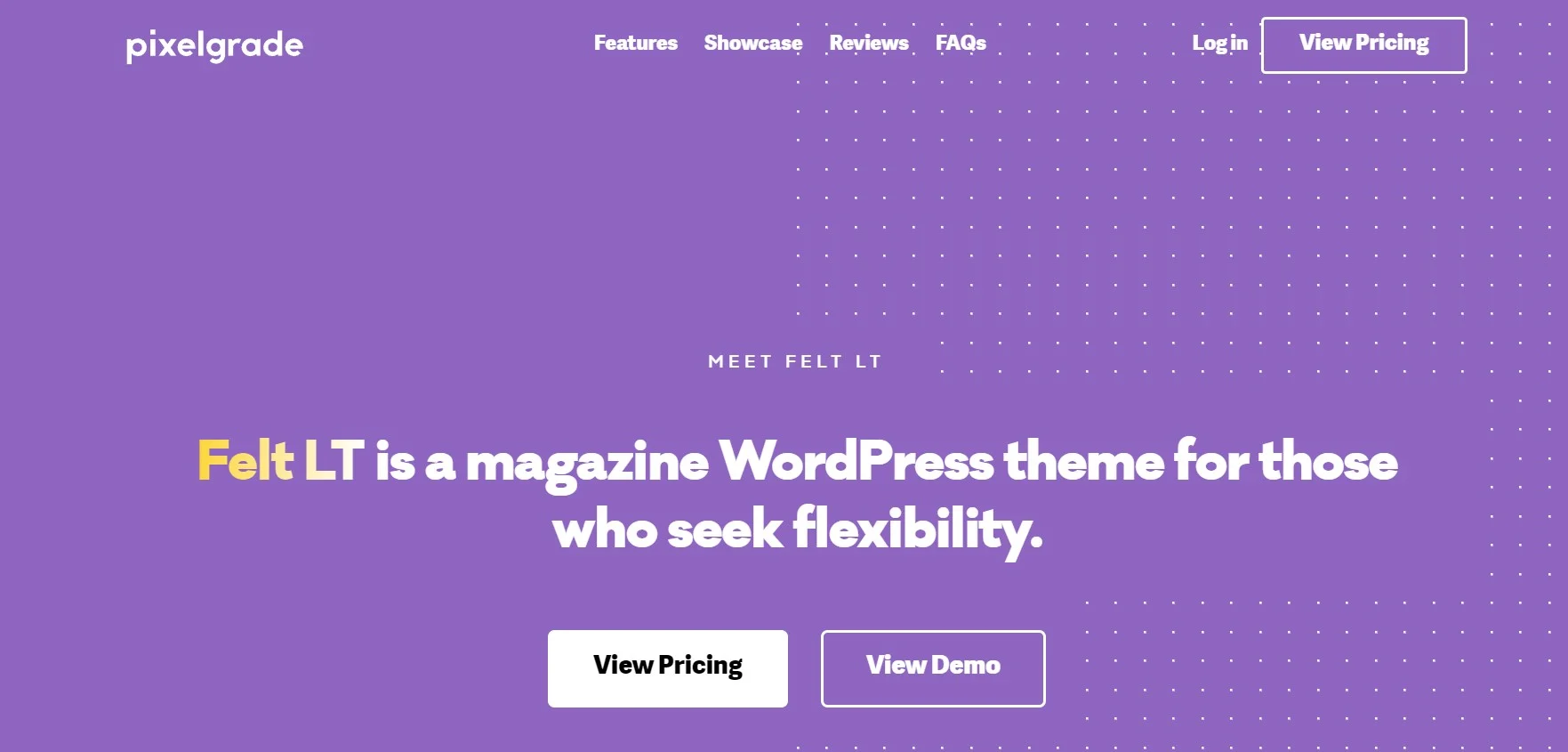 Felt LT is a high-end and user-friendly WordPress magazine theme. It includes several widgets that allow you to filter and showcase personal or news stories on your home page. The modular and responsive style also includes several editing options for space, buttons, borders, colors, and other elements.
With its Style Manager, you can meet your own style and branding requirements. And effortlessly alter the colors of your website directly in the WordPress Customizer. With a few clicks, you may also use the default palettes or build your own.
Overall, Felt has widget-ready places on the homepage as well as a variety of helpful widgets for adding material to the front page. They also have a built-in style manager and complete site modification capability. The plugin allows you to quickly and easily alter global styles for your WordPress site.
Bricksy Pro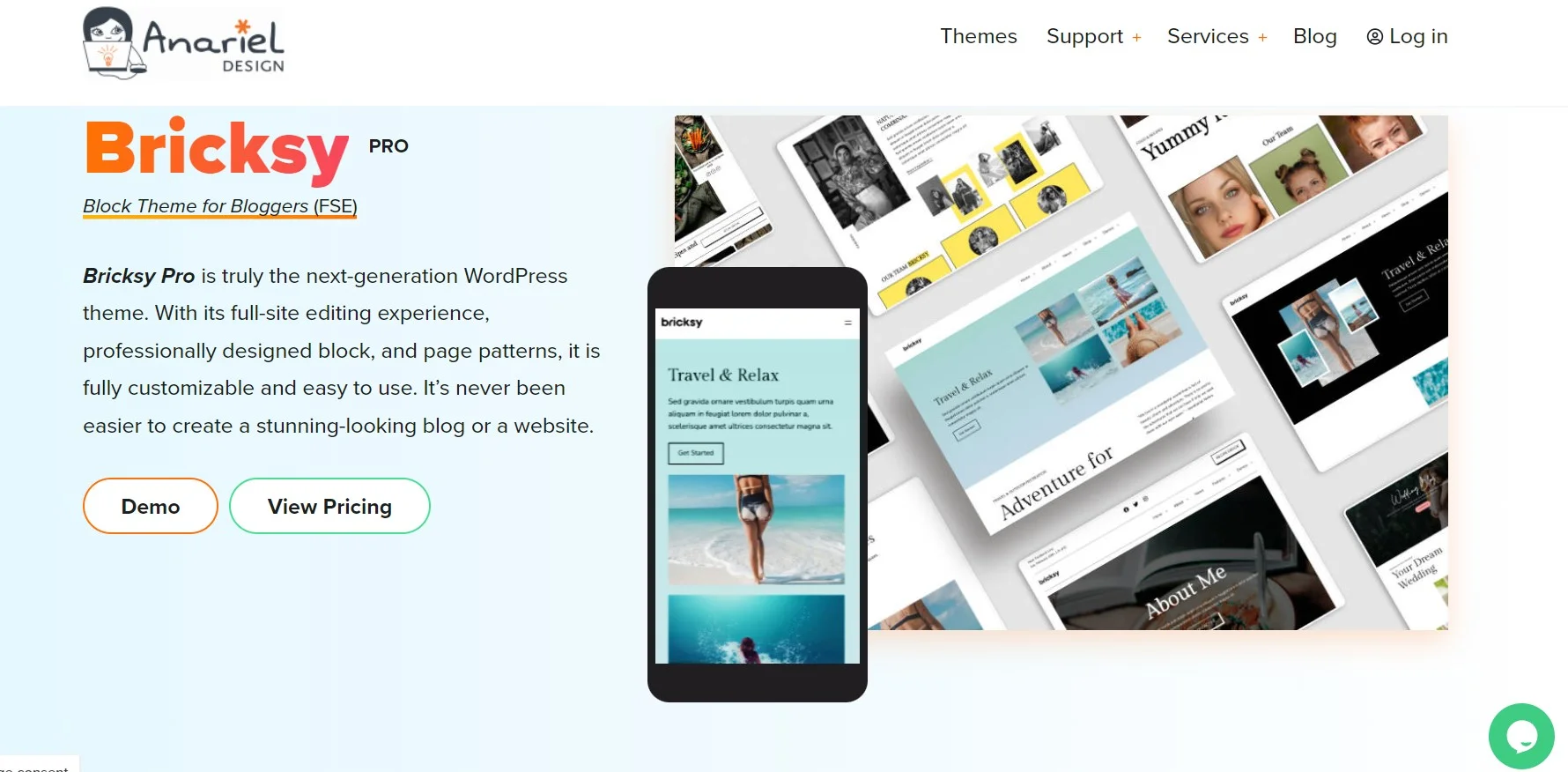 Bricksy Pro is a free, fast, and lightweight WordPress theme with a quality look. It boasts a contemporary and trendy homepage design, with captivating font styles and picture options in the top part.
It supports the block editor and has drag-and-drop functionality for creating website pages. To manage global website styles or particular page settings, you can use the full site editing options.
The WordPress block-based theme has carefully crafted block and page designs that will look great on your site. Furthermore, the global style panel gives you access to global theme typography, colors, and much more. You may also get creative and change the colors and typography of any individual element right from the block.
FAQs
What are WordPress Block Themes for Full Site Editing🤷‍♀️?
With the advent of WordPress full-site editing, block themes have drawn the attention of all WordPress users, since they play a vital part in fully using full-site editing. These themes enable users to design unique block-based themes for every page of their website. They are also compatible with Gutenberg block plugins, allowing you to add widgets and add-ons. 
Why Do You Need a WordPress Full Site Editing Theme🙋‍♂️?
While the WordPress theme library contains thousands of themes, just a few of them provide complete site modification, giving them an advantage over their competition.
To enjoy the FSE experience, you must use a full site editing theme, which is activated when you utilize a block-based theme on WordPress. In addition, the FSE themes offer new blocks, templates, and global styles, allowing you to design templates and much more using blocks.
Ultimately, an FSE theme for WordPress may give you more control, consistency, efficiency, flexibility, and future-proofing.
Is coding needed to utilize WordPress Block Themes for Full Site Editing💻?
No, not necessarily. To utilize WordPress Block Themes for Full Site Editing, you do not need to be a coding expert. There are several online resources, such as tutorials, documentation, and community forums, that may assist you in learning the essential skills. That means, anyone may construct dynamic and visually appealing websites using block themes.
But if you're still not comfortable doing that, you may always hire a developer to assist you in building and customizing your website.
Who are the most common WordPress Block Theme users for Full Site Editing👁‍🗨?
Block themes are intended to be extremely adaptable and to enable complete site editing capabilities, allowing users to build whole websites using the block editor. Those who wish to construct complicated layouts and bespoke designs without writing code will like block themes. They make it simple for users to build unique headers, footers, and other page components, as well as dynamic content for their websites😍.
Website developers and designers who wish to construct bespoke and aesthetically attractive websites utilizing the newest WordPress technology are frequent users of WordPress Block Themes. Furthermore, users that wish to establish online businesses, portfolios, and other sorts of websites that demand a high level of customization and flexibility frequently utilize block themes.
Why block editing in Gutenberg is the future of WordPress💬?
For several reasons, Gutenberg block editing is the future of WordPress. First and foremost, it offers content producers a more simple and more user-friendly editing experience that enables them to quickly develop and modify complicated layouts without having to know how to code. Secondly, developers get more freedom and customization choices, enabling them to design original blocks and increase the functionality of pre-existing blocks. As a result, WordPress can keep developing and adjusting to the changing demands of its users. Moreover, block editing in Gutenberg is entirely responsive, guaranteeing that text looks fantastic on any device. In the modern world, when more and more people visit websites on mobile devices, this is crucial.
Overall, Gutenberg block editing is a major upgrade over the old editor and is set to become WordPress users' default editing experience. Its easy, adaptable, and adjustable nature ensures that it will be an important element of WordPress for many years to come✨.
Over to you with Best WordPress Block Themes for Full Site Editing
Selecting the correct WordPress full-site editing theme is critical for a seamless editing experience; else, you will become bogged down in the technicalities🤕.
FSE has completely changed how users interact with their website, which means you can only profit from the functionality by utilizing WordPress full site editing themes that provide smooth services and are trusted by lakhs of people all over the world🥳.
We have provided our list of the top WordPress full-site editing themes👆. You may use any of these themes that best meets your WordPress site needs. The lists include just the finest themes based on popularity and user reviews so you may pick any Block Theme without hesitation. However, block themes are a whole new idea, take your time in selecting the right theme.
Apart from these themes, the WordPress theme community is actively working on dozens of additional top WordPress block themes. However, you may think of the future new block themes as experimental WordPress themes because you shouldn't trust them right away.