Affiliate Programs are very helpful for businesses to work with the influencers in the modern world and scale business and sales without much effort at the cost of some commission.
Affiliate Programs are highly profitable for digital businesses as you can set up a high affiliate commission for the affiliates. However, for the physical products, it becomes hard to set a commission over and above the break-even point. Though, it is feasible in both cases to create the affiliate program.
In this tutorial, we are going to use the Solid Affiliate Plugin to set up the affiliate program for your Woocommerce products.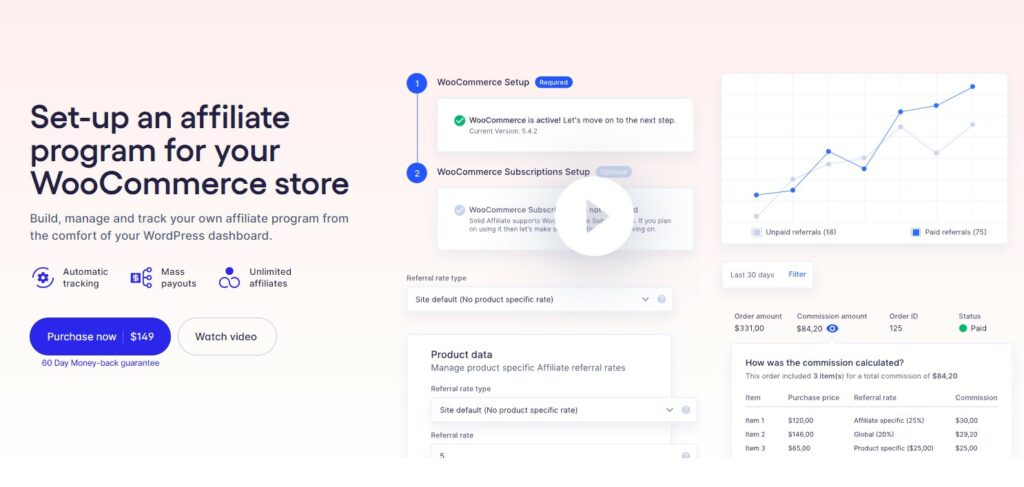 Downloading & Setting up the Plugin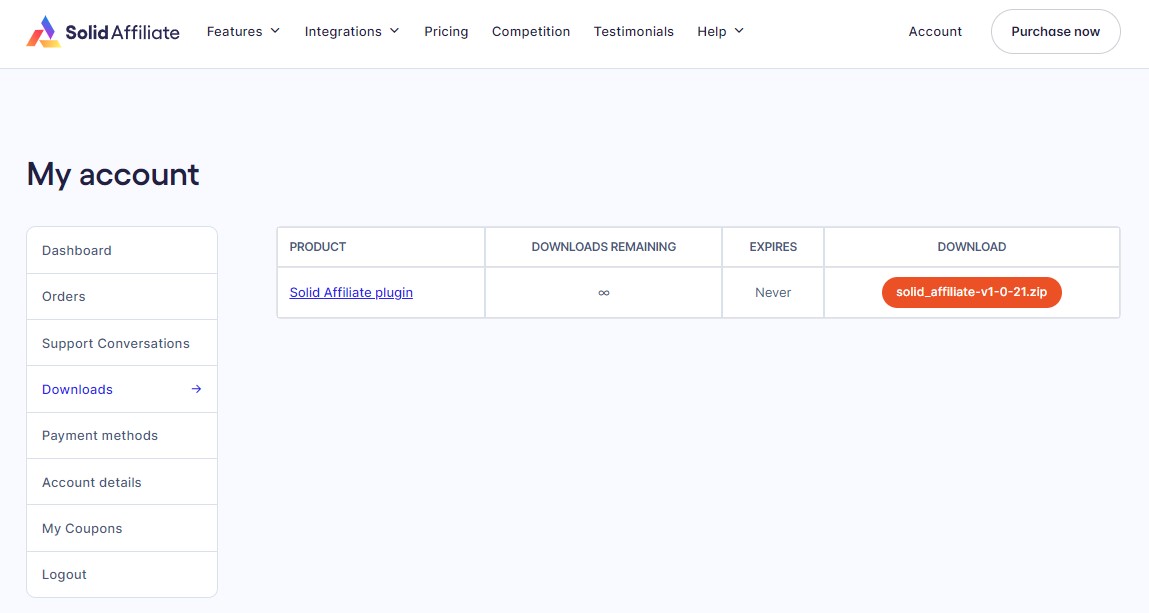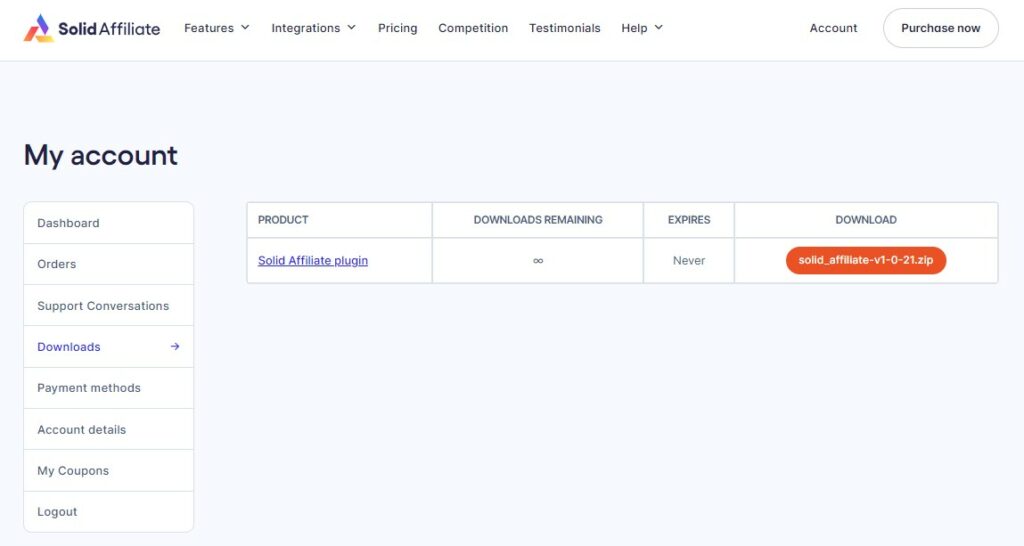 Go to the Solid Affiliate website here to buy & download the plugin
Navigate to manage the license and copy your license
Upload the downloaded file and install the solid affiliate plugin on your website
Navigate to Solid Affiliate > Setup Wizard and enter your license and setup other things such as installing Woocommerce, option woocommerce subscription, affiliate portal slug etc.
Affiliate Registration Page
As you finish setup, you will get the affiliate registration page on the desired slug.
Use shortcode [solid_affiliate_portal] for both login and registration form
Use shortcode [solid_affiliate_portal_login] for affiliate login page
Use shortcode [solid_affiliate_portal_registration] for affiliate registration page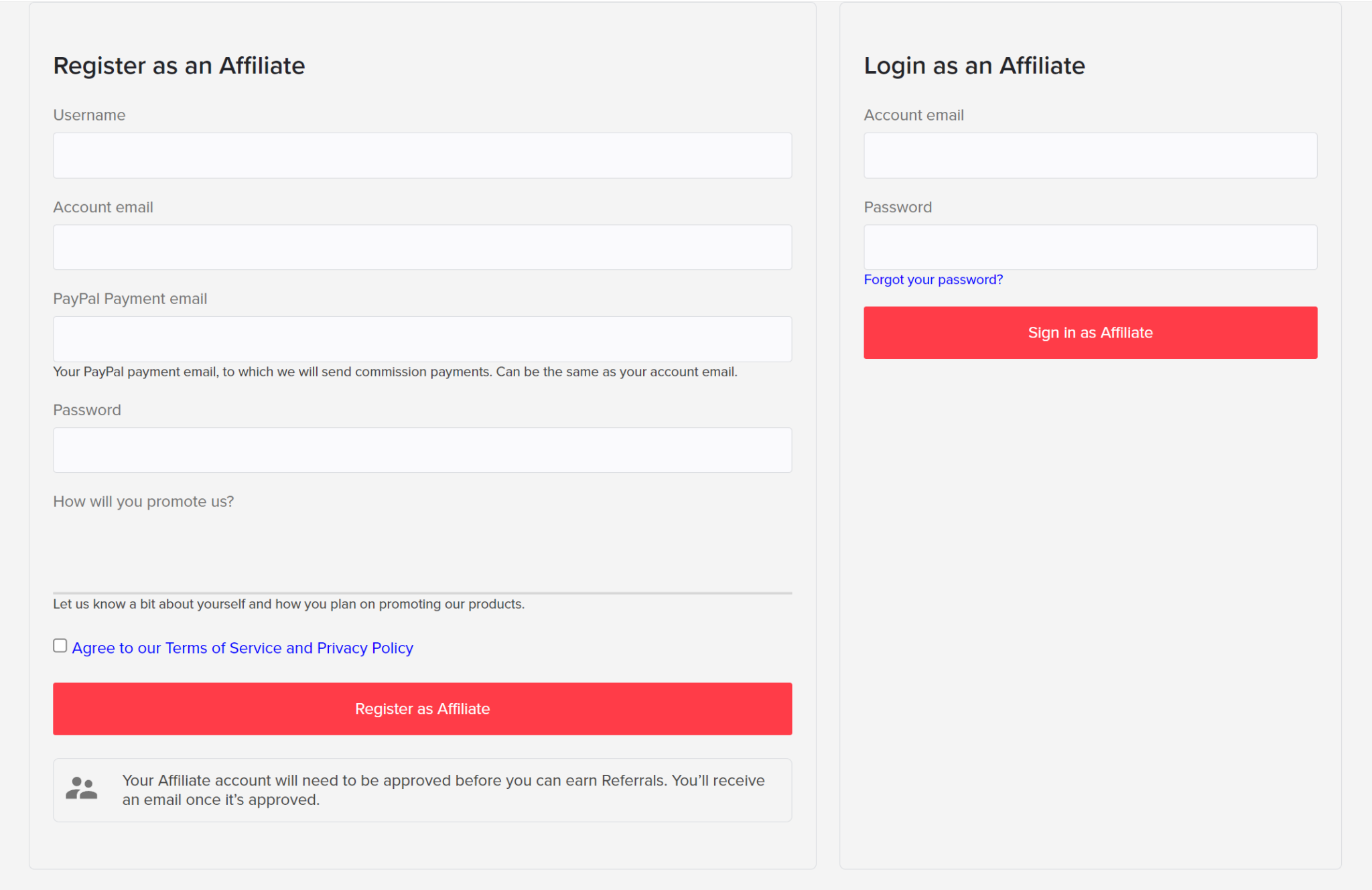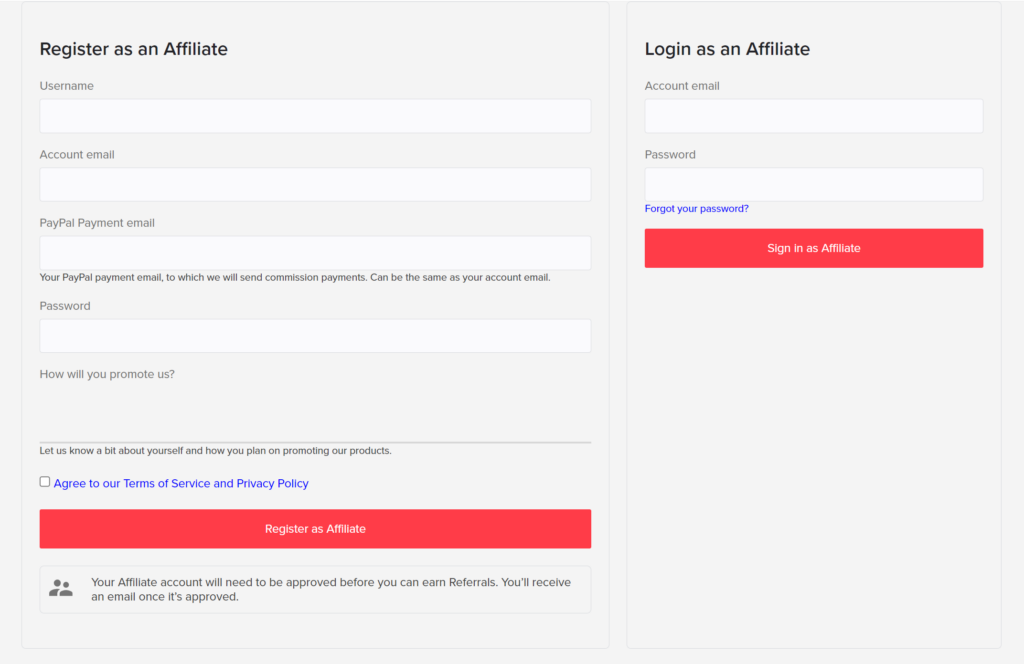 Solid Affiliate Groups
These are basically affiliate groups where you can set up a different commission for each group and then assign the groups to affiliates. As such, you can categorize your affiliates better and offer them a different commission based on performance or value.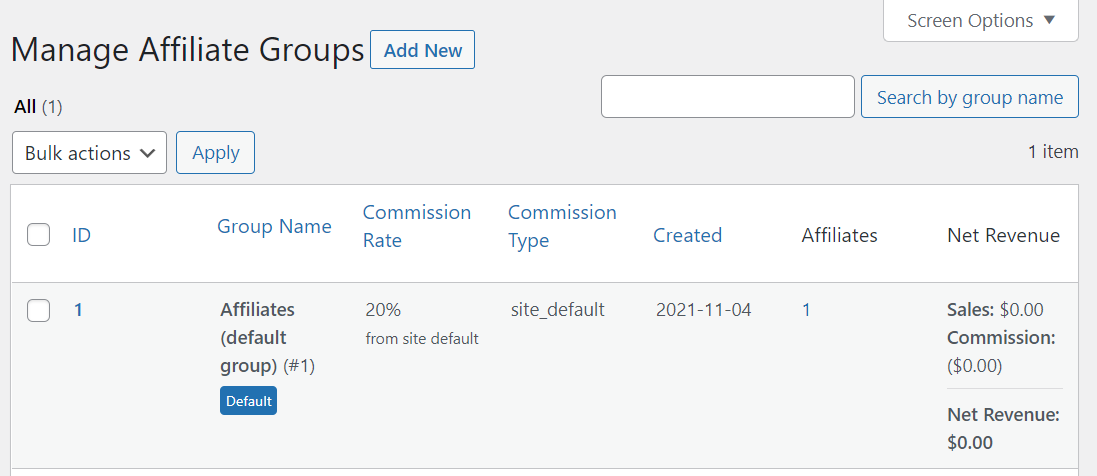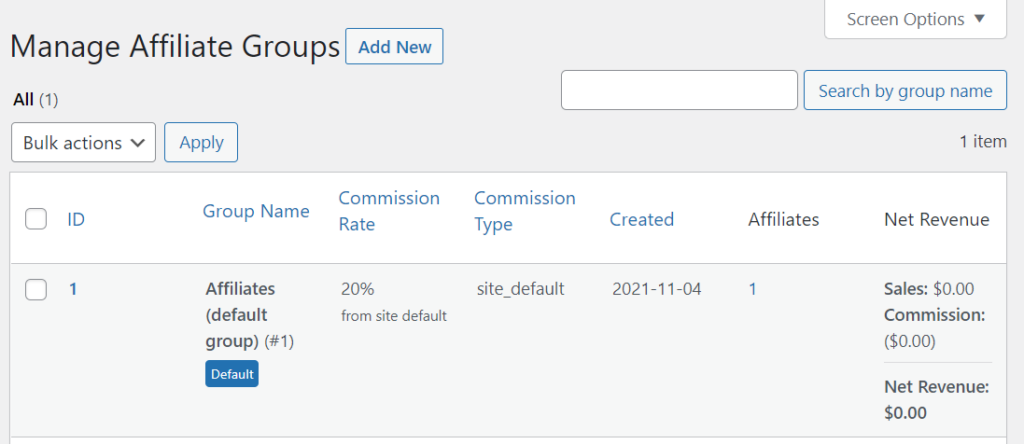 Solid Affiliate Referral Settings
Referral Rate Settings is like default referral rate in terms of percentage, or flat rate (no need to use currency, will be interpreted as currency which is set)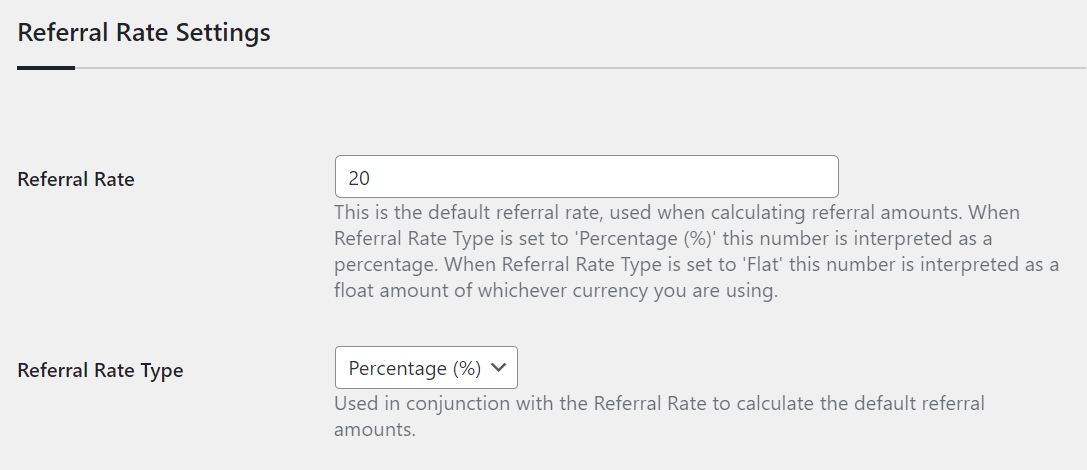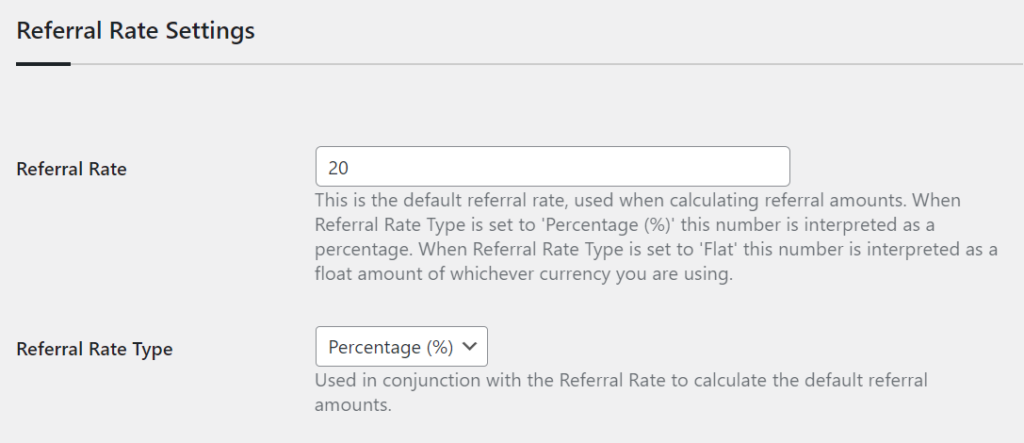 In other settings, you can:
specify the referral variable or the parameter that stores affiliate IDs
crediting last affiliate is currently set to enable
you can exclude the shipping cost for calculating referral amount by enable this option
you can also exclude the tax for calculating referral amount by enabling Exclude Tax option
new customer commission will credit the commission only when the purchaser is the new ever use on website and not an old user who has already purchased something before
you can set the cookie expiration in terms of days
you can set the grace period based on your refund policies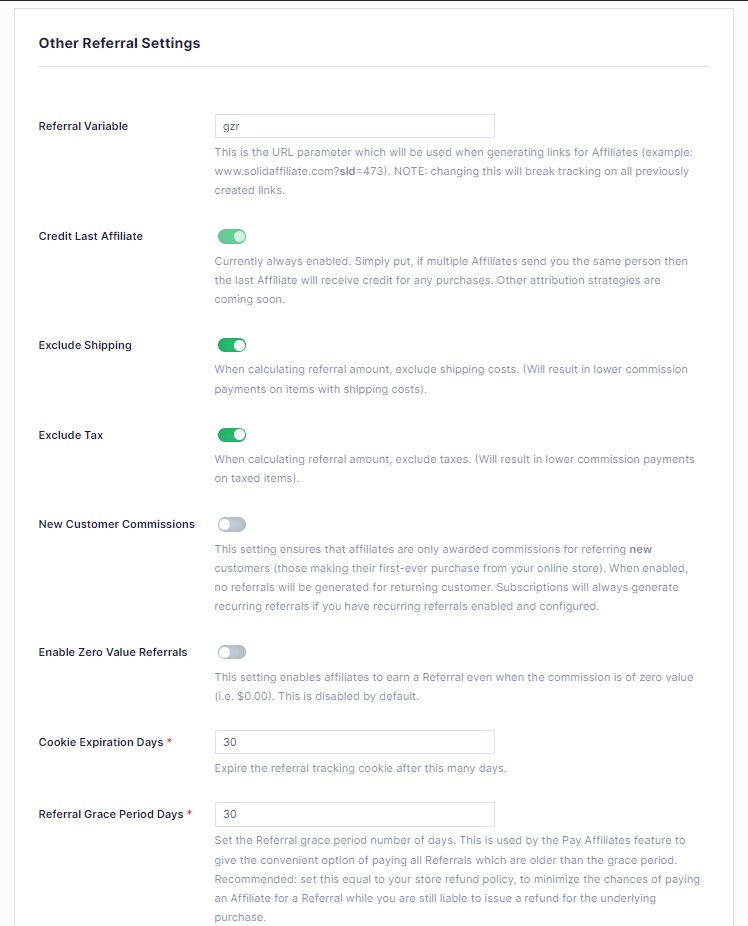 Currency Settings
You can set the currency for the referral payments.


What are the available options for affiliate portal and registration?
For the affiliate portal, you can:
Set the approval option for new affiliates
Use the shortcode on any page to make that your affiliate registration and login page
Set the terms of use page
Set the terms of use label
Set the affiliate registration fields
Enable/Disable Logout link
Hide Affiliate Portal from Un-approved affiliates
Set the content for Unapproved Affiliate
Solid Affiliate Integrations
Currently, you can enable the integration for Mailchimp and Paypal.
Solid Affiliate Commission Rates
Commissions Rates page of Solid Affiliate lets you see all the different commission rates including Default Commission, Global Commission, Commission Rate Overrides & Affiliate Coupons.
Affiliate Dashboard
Logged in users can see the detailed reports for their referrals, visits, payments, coupons, creatives, links, profile settings, and much more in the affiliate dashboard.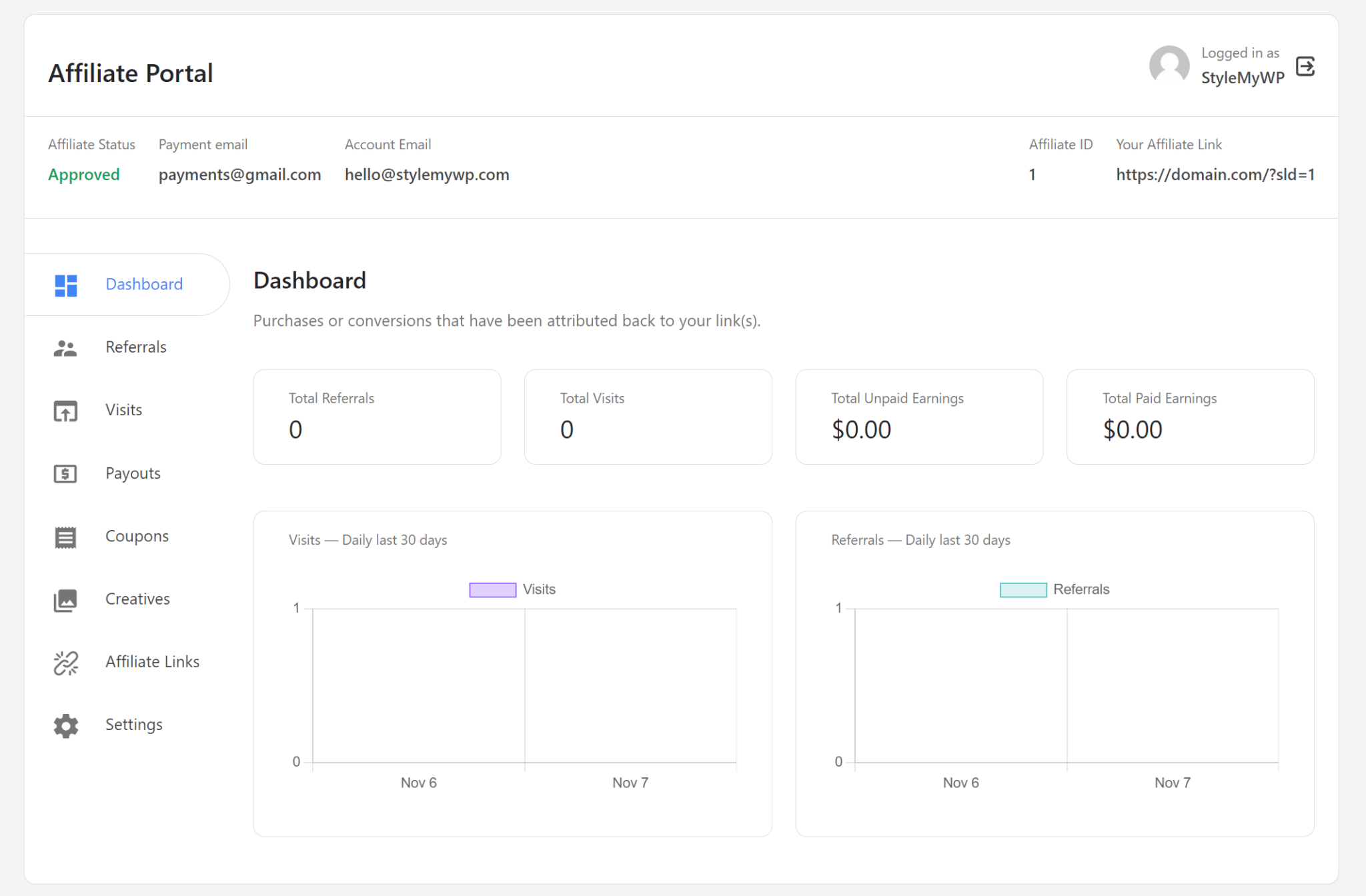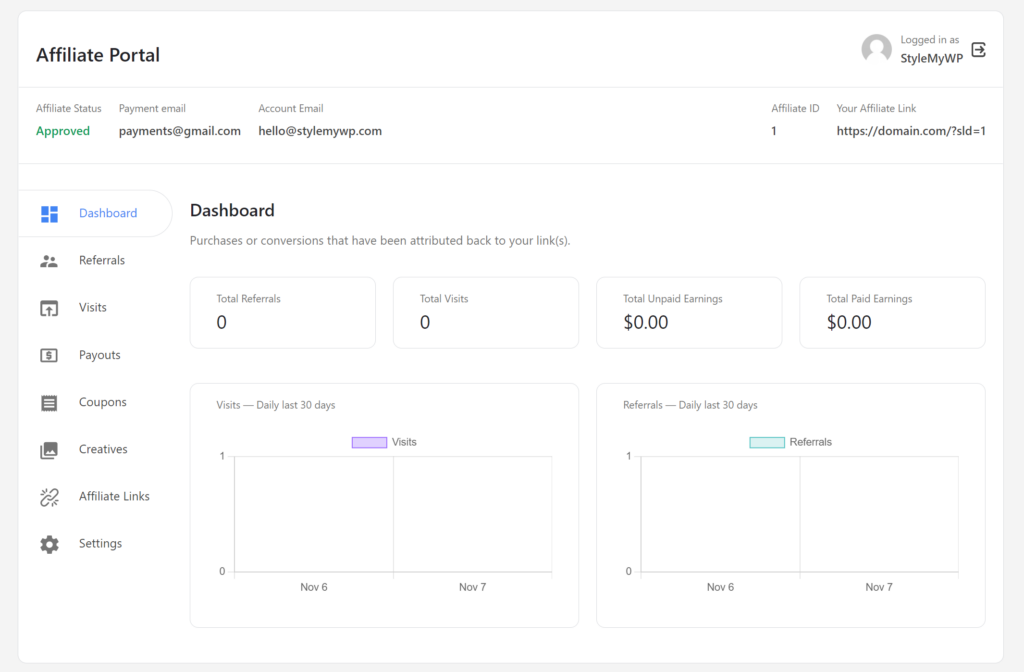 Affiliate Payouts
Here on this page, you can simply filter your referrals which are valid to be paid as per your terms of the affiliate program, and make a list of affiliates that can be paid.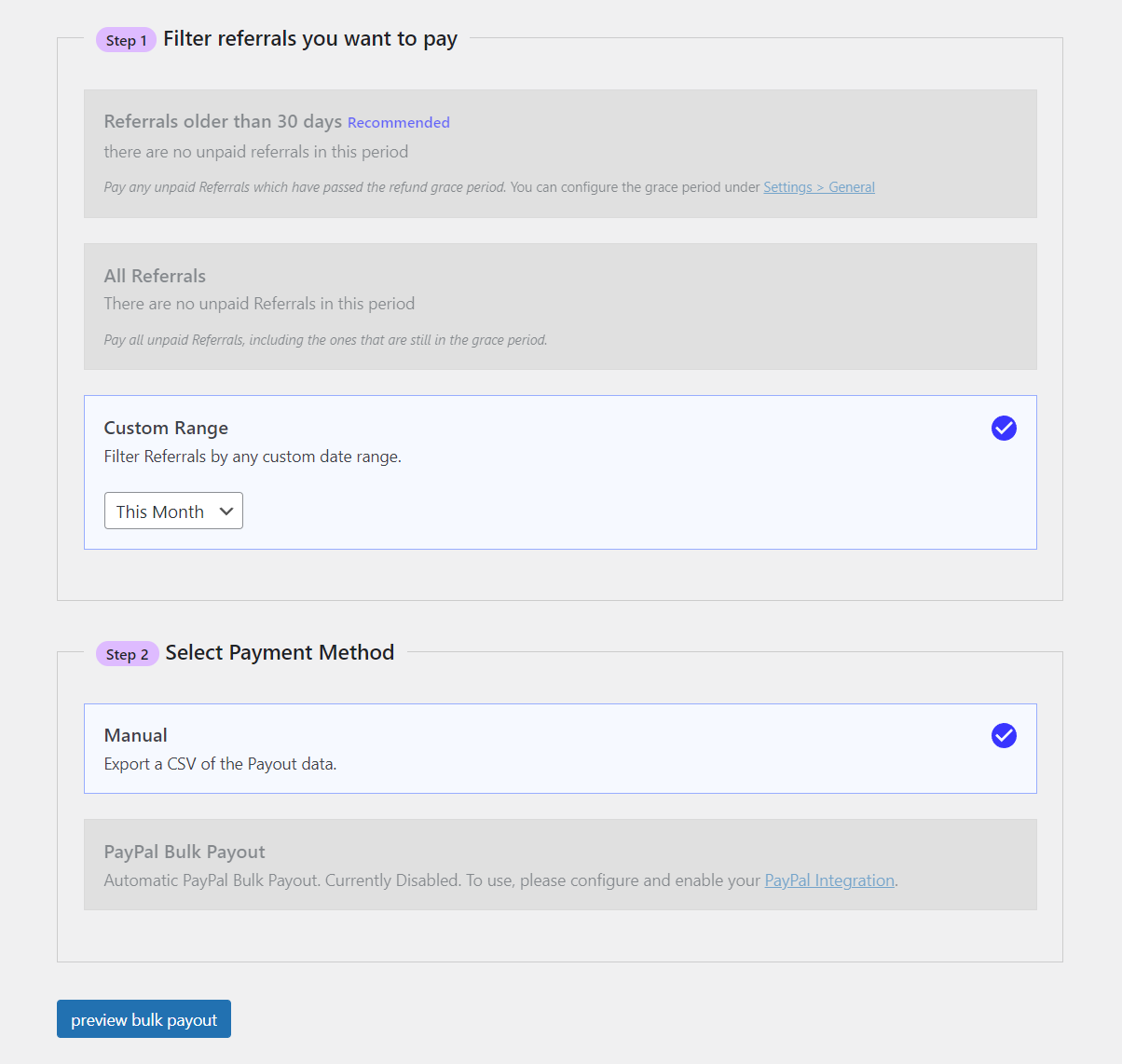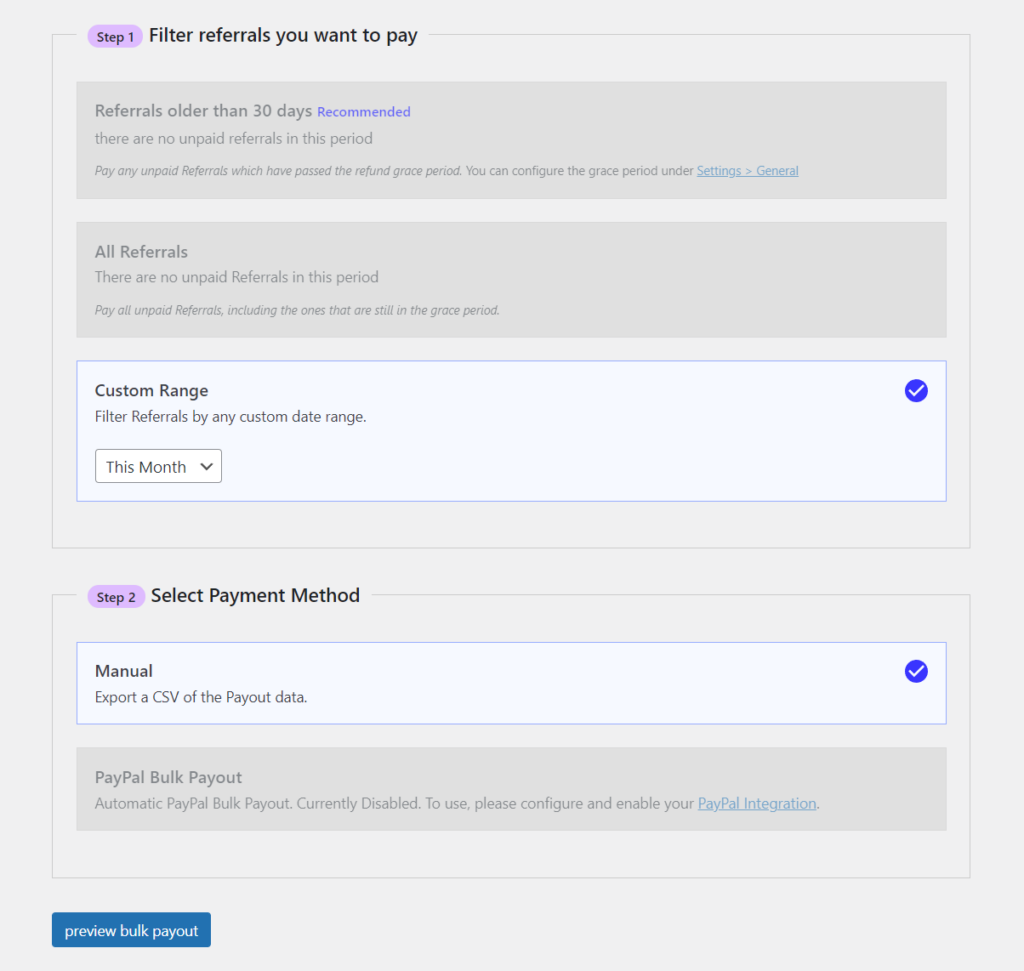 Reports
On the solid affiliate reports page, you can see the detailed reports for your referrals, affiliates, visits & payouts in visually rich graphs and tables.